Alumni Travel Programs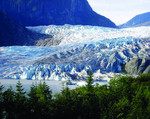 alaskan discover
July 29 - August 6, 2014
From $5,399 per person, double occupancy (airfare and shore excursions included)
Discover unspoiled wilderness and the lasting spirit of the gold rush; a destination where welcoming locals, native culture and stunning natural beauty intertwine—amazing Alaska. Encounter these Alaskan wonders on a cruise aboard Regent's Seven Seas Navigator, where deluxe suites, impeccable service, world-class cuisine and rewarding shore excursions are all included. Depart from Vancouver and cruise the Inside Passage to the picturesque town of Ketchikan, once known as the "Salmon Capital of the World," before cruising through Tracy Arm, a breathtaking fjord sparkling with icy-blue tidewater glaciers and soaring granite cliffs. Experience an exhilarating blend of nature and modern culture in the capital city of Juneau, and stop in historic Skagway, gateway to the famed Klondike gold fields. Next is historically splendid Sitka, the former Russian capital of North America and the traditional home of the Tlingit Indians. Catch a seagoing view of the towering, six-mile wide Hubbard Glacier that stretches 76 miles from the Yukon, making it the longest tidewater glacier in Alaska, then conclude your unforgettable voyage in Anchorage.
---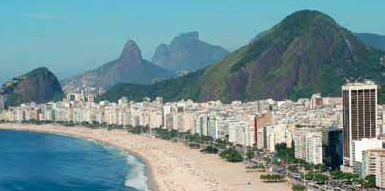 samba rhythms
March 16 - 29, 2014



From $3,999 per person (if booked by 7-17-13), double occupancy (includeS airfare)
Cruise along South America's eastern shores and discover the pulsating rhythms, natural beauty and colorful traditions that thrive along the coasts of Argentina, Uruguay and Brazil. Depart from Buenos Aires, known as the "Paris of South America," an unforgettable city that is the birthplace of the tango and home to a wealth of eclectic architecture. Sail the Atlantic to Uruguay with stops in Montevideo, the country's cosmopolitan capital, and Punta del Este, a chic beach resort dotted with museums. Continue on to some of Brazil's most captivating ports of call: Rio Grande, Porto Belo, São Paulo, Parati, Ilha Grande and Buzios, and discover sparkling beaches, exotic wildlife, botanical gardens and colonial Portuguese architecture. Conclude your adventure with a day in celebrated Rio de Janeiro, whose harbor is marked by the iconic Sugarloaf ountain.
For more information about these exciting tours or to obtain a brochure and learn how to register, contact the DePauw Alumni Relations Office at alumnioffice@depauw.edu or call (877) 658-2586.