Celebration of DePauw Athletics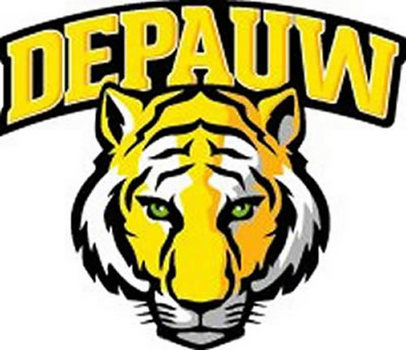 During the annual Celebration of DePauw Athletics, six former DePauw student-athletes will enter the DePauw Athletic Hall of Fame May 4, 2013 as the 27th class of inductees since the charter class entered in 1986. The induction ceremony will take place at the Inn at DePauw, Social Center as part of a Celebration of DePauw Athletics. The evening program will also include recognition of the outstanding male and female senior athletes, the Eskew and Hasbrook recipients, as well as the ten seniors with the highest grade point averages. Attendees will also enjoy a multimedia presentation celebrating the successful seasons of the 23 varsity athletic teams.
The 2013 Athletic Hall of Fame inductees are:
Thomas J. Beaulieu '92, Football
Larry J. Marfise '74, Football, Track and Wrestling
Kristin Kinney Morrison '98, Soccer
Brad A. Pierce '90, Tennis

Rudy G. Skorupa '73, Track and Wrestling
Colin R. Smith '01, Track
Please contact the Alumni Relations Office at (877) 658-2586 or alumnioffice@depauw.edu with any questions.