Host Intern/Place Recent Grad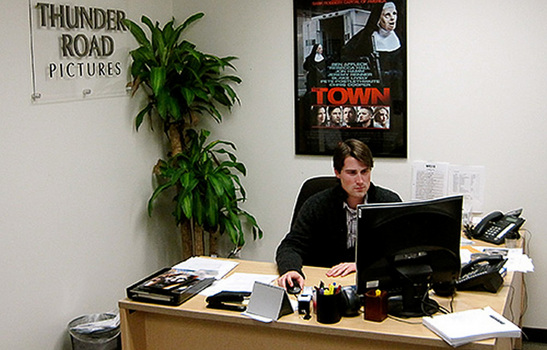 Most DePauw alums would agree that it feels good helping others and giving back to the community. Listed here are ways you can give back to DePauw and stay involved.
Recruiting DePauw Students
Post a Job/Internship- DePauw uses Experience (internally branded as TigerTracks) to manage our programs, relationships and data. Employers may post a position free of charge. Please register and post the full opportunity description to TigerTracks. Click here to either log on to your existing account or establish a new account with DePauw. For posting instructions, review the instructions in TigerTracks or call (765) 658-4278 for assistance.
Host a Winter Term Intern- Winter Term is an integral component of the DePauw curriculum; students must participate in three Winter Terms to be eligible for graduation. One option for meeting this requirement is to complete a full-time (35 hours/week) internship during the month of January. These short-term internships are an opportunity to learn more about career options and build on professional skills, goals, and knowledge in a meaningful way. Students may shadow professionals, contribute to the special projects or research of an organization, and/or participate in the day-to-day operations of a workplace. Students must apply to us by October 5th to receive credit for their Winter Term internship opportunities. Students will be assigned faculty sponsors, with whom they will establish individualized learning objectives. Please contact Stephanie Hogue at stephaniehogue@depauw.edu or call (765) 658-6004 for more information.
Information Session- One or more of your organization's representatives are encouraged to present information on campus to increase your visibility. Sessions typically take place in classrooms or the lobby of our student union at 12:15 p.m or 4:15 p.m., Monday through Friday.
Information Table at the Union Building- We also invite you to come to campus and do a tabling in Union outside of the dining hall. This allows you to informally talk with students about your organization.
Content-based Information Session, Seminar or Workshop- Some employers find it easier to connect with students by offering a content-based workshop on an area of professional development like interviewing, networking, case studies, etc.
Career, Graduate and Professional School Fairs- DePauw University has a long history of successful career fairs focusing on employment, graduate and professional school.
Off-campus and Consortium Interview Events- DePauw participates with other colleges to develop and host off-campus interview events. Contact the Civic, Global, and Professional Opportunities staff to learn more about these opportunities.
For more information about connecting with students or to schedule your visit to campus, contact the Hubbard Center for Student Engagement by e-mail (opportunities@depauw.edu) or call (765) 658-4622.