ArtsFest 2013: Art & the Quest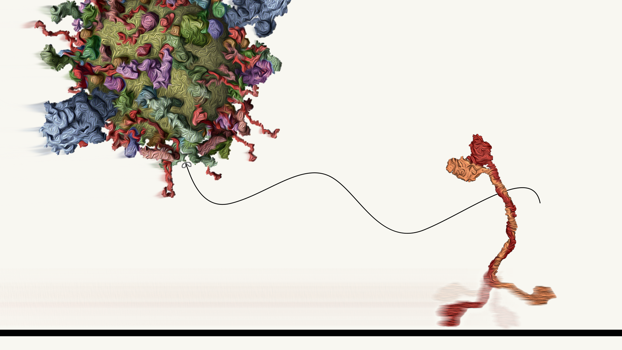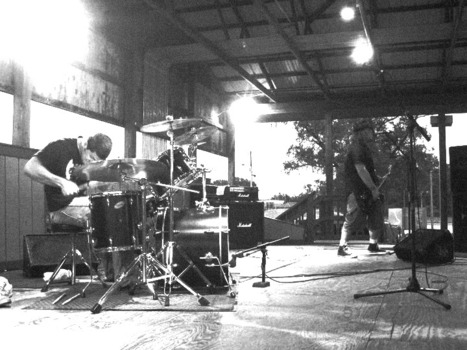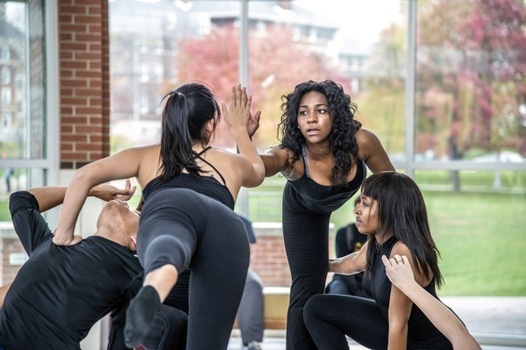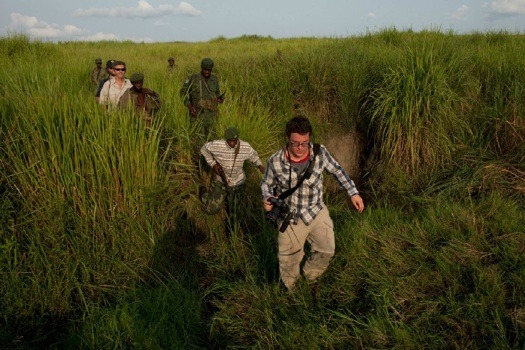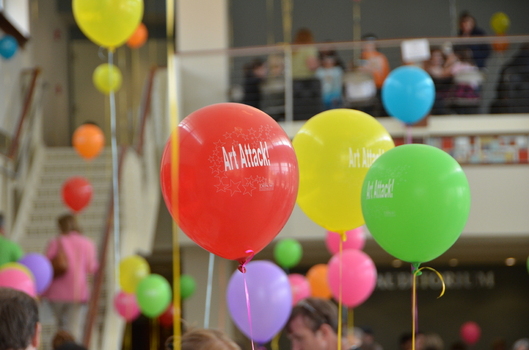 ArtsFest is a weeklong gathering of writers, artists, thinkers and performers. This 12th annual celebration showcases the creative and performing arts and talents of members of the DePauw and Greencastle communities and visiting artists.
ArtsFest is Sunday, Nov. 3 through Sunday, Nov. 10.
The theme for ArtsFest 2013 is Art & the Quest. Quests may entail a spiritual journey, a path to transformation or a challenge persevered. Of course, some quests expose darker desires: a plot for revenge, mutation, destruction or power. Art & the Quest seeks to explore the many ways that a quest may capture or manifest in artistic expression of music, theater, art, film, speech, dance and more.
Watch this YouTube video for an overview of ArtFest with faculty co-coordinators Rich Martoglio and Misti Shaw
---
SCHEDULE OF EVENTS
Sunday, Nov. 3
12:30 - 4 p.m., Art Attack for Children
Green Center for the Performing Arts, Great Hall
Art Attack is an exciting afternoon of art fun for children of all ages. Special performance and song writing workshop with singer and songwriter Bobbie Lancaster.
3 p.m., DePauw University Orchestra, Orcenith Smith, conductor
Seth Tsui '11, guest composer
Green Center for the Performing Arts, Kresge Auditorium
Click here for tickets. General admission: $3
The music of Seth Tsui, a 2011 School of Music alum who won first place in the 2013 CINE Film Composition Competition, will be featured on this DePauw University Orchestra's ArtsFest concert. Tsui's music will be performed while the animated video, Virtus Vitae, for which he composed his award-winning score, is being shown. Also included on this "Art and the Quest" concert will be John Corigliano's "Promenade" Overture; Prokofiev's "Lt. Kije," featuring faculty baritone Valentin Lanzrein; and Rossini's famous "William Tell Overture."
7 p.m., A Crain lecture by Video Journalist and New York Times Middle East Correspondent Ben Solomon '10 to share and discuss his work. Visit his website to learn more.
PCCM, Watson Forum
---
Monday, Nov. 4
11:45 a.m., Quest for Touch, dance performance, choreographed by André Williams '15 -Watch this YouTube video
Green Center for the Performing Arts, Great Hall, large rotunda
"It's the sense of touch. In any real city, you walk, you know? You brush past people, people bump into you. In L.A., nobody touches you. We're always behind this metal and glass. I think we miss that touch so much, that we crash into each other, just so we can feel something." - Crash (2004)
What happens when we put everything else aside and just ... Touch.
4:15 p.m., The Trojan War: Myth and Fact, Lecture by Classics Professor Shannan Stewart Peeler Art Center, auditorium
7:30 p.m., Film Studies Series: This Boy's Life
Ashley Square Cinemas
A single mother seeking to escape an abusive boyfriend, and her son land in a small Northwestern town and find themselves mired in another abusive relationship with the mother's new husband. The film is adapted from writer and professor Tobias Wolff's 1989 memoir of the same name. Presented as part of ArtsFest and in conjunction with Tobias Wolff's visit as part of the Kelly Writers Series.
---
Tuesday, Nov. 5
9 a.m. - 9 p.m. (or until finished), Homerathon: A Marathon Reading of Homer's Odyssey
Roy O. West Library, portico

Homer's Odyssey is the original performance poem. Students from the Department of Classical Studies will host a marathon reading of this work, beginning to end. Participation is open to the DePauw community. Stop by and listen – or better yet, join in by reading. Refreshments will be available. The script for this staged reading will be Stanley Lombardo's translation of Homer's Odyssey (Indianapolis: Hackett Publishing, 2000). Copies of the book will be available if you do not already have one. For more information, contact Dave Guinee (dguinee@depauw.edu) or James Wells (jameswells@depauw.edu).
11:45 a.m., Art for Lunch with Curator Craig Martin
Peeler Art Center, lobby
Are you interested in pursuing a career in the arts as a curator, researcher or administrator? If so, please join Craig Martin, University Curator at Purdue University, for an informal discussion on careers in the arts. Lunch will be provided to students on a first come, first serve basis.
4:15 - 5:30 p.m., Gallery Talk - Curating Global Matrix III
Peeler Art Center, upper gallery
Craig Martin, University Curator at Purdue and Co-Curator of Global Matrix III, will lecture on the complexities involved with organizing an international juried print exhibition.
4:15 p.m., Cities as Art in Quest of a Happy, Healthy, Holy Future, a talk by Richard Register
Peeler Art Center, auditorium
Register is the founder and president of Ecocity Builders. Among its many activities, the organization hosts the Eco City Summit every two years, during which time heads of state, mayors, UN officials, leading corporations, academics and other citizens of the world gather to assess their work on making cities the leading edge in securing a better future.

In regard to the lecture's title, Register says, "The slightly confusing, perhaps, 'holy' would be in reference to my work in Bhutan," where he's been involved in early plans to build an eco city in the Kingdom that measures its wealth not by gross national product but by gross national happiness. "The healthy," he continues, "is environment and people both in the ecocity. The quest part: to understand and thereby subvert war in my No War Toys campaign during the Vietnam War era, and to repeat, helping through ecocities."
6:30 p.m, In My Father's Wild, written and performed by Professor Steve Timm with music accompaniment composed by Jennifer Peacock '15
Putnam County Library, Kiwanis Room
When going through his father's effects after his death, Timm found an envelope with his name on it. Inside the envelope were maps from a trip his father took in 1969 with other men through the Boundary Waters. Timm decided to retrace the trip partly to come to terms with his father's passing, and partly to discover something about his father's fascination for the North Country.
---
Wednesday, Nov. 6
10:20 a.m., Student Recital Hour with Fifth House Ensemble
Green Center for the Performing Arts, Thompson Recital Hall
Admission is free.
11:45 a.m., Art for Lunch with University Curator Craig Hadley and Professor Chaz Evans
Watch this YouTube video
Living as Form: The Ethics of Crowd-Sourced Computing in New Media
Peeler Art Center, University gallery
In conjunction with the exhibition Living as Form, Professor of New Media Chaz Evans and University Curator Craig Hadley will focus on the ethics of using the Berkley Open Infrastructure for Network Computing. They will lead an informal discussion on the World Community Grid Project as well as ethical considerations – who is sponsoring the project; how will the data be used; and what might be the resulting environmental impacts? CD discs containing the software along with instructions will be distributed at the event and while the exhibition is open.
4:15 p.m., Artist Talk with Professor Lori Miles
Peeler Art Center, auditorium
Lori Miles presents an artist talk on her recent work, 'The Martha Stewart Disaster Series", a series of paintings that draw on her interest in the scientific borderland of cryptozoology, cultural phenomenon of hoax and myth, man-made disasters, and the afterlife of images. Come hear about her research methods, her artistic practice and the finished work.
7 p.m., Faculty Recital: Nicole Brockmann, viola
Green Center for the Performing Arts, Thompson Recital Hall
Click here for tickets. General admission: $5
---
Thursday, Nov. 7
11:45 a.m., Fantastic Voyage with Biochemistry Professor Dan Gurnon
Peeler Art Center, auditorium
Learn how 3D animation works and how biochemists and artists are using it to explore the molecular world. From the trailer for the 1966 film Fantastic Voyage: "…you are going where no man or camera has ventured before, and when you come out, you may never look at yourself in the same way again!"
7:30 p.m., Tibetan Music Concert with Grammy-nominee flutist Nawang Khechog
Green Center for the Performing Arts, Thompson Recital Hall
8:30 p.m., Mud Lotus Film Premiere - Watch this YouTube video
Student Union Building, ballroom

A Tibetan monk on a quest to find the reincarnation of his dead teacher is the basis of Mud Lotus, a short film shot in rural Greencastle, written and directed by Chris White, associate professor of English, and co-produced and edited by Jonathan Nichols-Pethick, associate professor of communication and theatre.
8:30 p.m., Jazz at the Duck presents Convergence
Inn at DePauw, The Fluttering Duck
---
Friday, Nov. 8
11:45 a.m., The Grail and the Rose: Two Quest Traditions, Professors Anne Harris and Amity Reading
Peeler Art Center, room 103
11:45 a.m., Bootleg String Ensemble - Watch this YouTube video
Green Center for the Performing Arts, mezzanine
Bootleg String Ensemble is an all string instrument, student run group with a focus on playing non-classical music such as jazz, rock and pop. BSE has a current student base of ten performers and is based on campus.
4:15 p.m., Awakening Kindness Workshop with Tibetan Musician Nawang Khechog
Nature Park Reflection Center, Great Room
5 p.m., Inaugural Open House at Apostrophe Art Space
25 W. Franklin, corner of Franklin and Jackson Streets
Featuring work by Jennifer Herrold and a wine tasting courtesy of the Swizzle Stick Bar
7 p.m., Fifth Annual Juried Show at The Low Road Gallery followed by Juror Talk
111 W. Washington Street
7:30 p.m., Kelly Writers Series: Tobias Wolff - Watch this YouTube video
East College, Meharry Hall
Wolff's books include the memoirs This Boy's Life and In Pharaoh's Army: Memories of the Lost War; the short novel The Barracks Thief; the novel Old School, and four collections of short stories, In the Garden of the North American Martyrs, Back in the World, The Night in Question and most recently, Our Story Begins: New and Selected Stories. His work is translated widely and has received numerous awards, including the PEN/Faulkner Award, The Los Angeles Times Book Prize, both the PEN/Malamud and the Rea Award for Excellence in the Short Story, The Story Prize, and the Academy Award in Literature from the American Academy of Arts and Letters. He is a Fellow of the American Academy of Arts and Sciences.
---
Saturday, Nov. 9
7 p.m., Piano Concert with Guest Artist Sean Chen, Crystal Award Winner in the 14th Van Cliburn International Piano Competition
Green Center for the Performing Arts, Kresge Auditorium
Tickets available here. General admission: $5
7:30 p.m., Closing Night Party with blues singer Tad Robinson followed by rock band Publicity Stunt
Inn at DePauw, Student Social Center
Performing both originals and covers of classic blues and soul songs, Tad Robinson has been described by Downbeat Magazine as placing "near the top of the list of finest living singers of soul blues." In 2011 Robinson received his lifetime sixth and seventh nominations by the Blues Music Awards for both the Soul Blues Male Vocalist of the Year and the Soul Blues Album of the Year. A master showman and virtuosic singer, at this 2013 ArtsFest closing party, Tad will be backed by organ, guitar, horns, bass and drums. The Inn at DePauw will provide a cash bar for patrons over twenty-one.
---
Sunday, Nov. 10
3 p.m., DePauw University Chorus and Chamber Singers
Green Center for the Performing Arts, Thompson Recital Hall
Click here for tickets. General admission: $3
The DePauw University Chorus and Chamber Singers present a concert exploring the stages of a hero's journey, as described by Joseph Campbell. The program includes John Williams "Duel of the Fates" from Star Wars: Phantom Menace and "Double Trouble" from Harry Potter and the Prisoner of Azkaban, as well as music by Handel, Mendelssohn, and faculty composer Scott Perkins. Soprano Pamela Coburn, James B. Stewart Distinguished Visiting Professor of Music, is featured as the soloist in Mendelssohn's "Hear My Prayer."
All events are free and open to the public except School of Music concerts. General admission tickets for School of Music Ensemble performances are $3 and Faculty Select Series events are $5; tickets for all students, seniors and children are free. Anyone wanting to attend a music event, who cannot afford to pay full ticket price, can also take advantage of the School's pay-what-you-can option.
Tickets may be purchased in person at the GCPA Box Office, located at 605 S. College Avenue in Greencastle, or online at www.depauw.edu/music/tickets.