ArtsFest 2014: Art & Laughter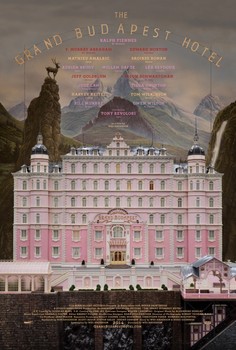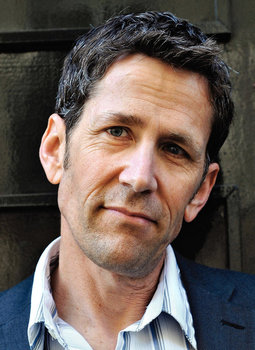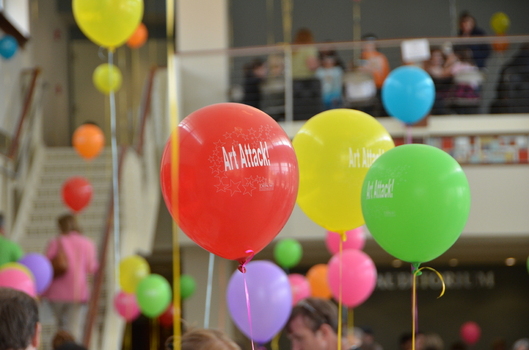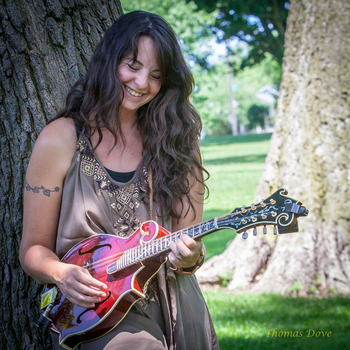 ArtsFest is a weeklong gathering of writers, artists, thinkers and performers. This 13th annual celebration showcases the creative and performing arts and talents of members of the DePauw and Greencastle communities and visiting artists.
ArtsFest 2014: Art & Laughter is Nov. 2 - 9.
---
schedule of events:
SUNDAY, NOv. 2
Art Attack for Children
Art Attack is an exciting afternoon of art for children of all ages with a special songwriting workshop and performance by Bobbie Lancaster.
12:30-2:30 P.M.
GREEN CENTER FOR THE PERFORMING ARTS, GREAT HALL
---
TUESDAY, NOV. 4
Bootleg String Ensemble
11:40 A.M.
GCPA, GREAT HALL
Film Studies Series and Events presents The Grand Budapest Hotel
7:30 P.M.
ASHLEY SQUARE CINEMAS
The latest, critically acclaimed, Wes Anderson film is a darkly comic banquet for the eyes and heart, as it chronicles the adventures of Gustave H, a legendary concierge at a famous European hotel between the wars, and Zero Moustafa, the lobby boy who becomes his most trusted friend. The mind-boggling cast includes Ralph Fiennes (as Gustave), F. Murray Abraham, Adrien Brody, Willem Dafoe, Jeff Goldblum, Harvey Keitel, Jude Law, Bill Murray, Edward Norton, Jason Schwartzman, Tilda Swinton, Tom Wilkinson, Owen Wilson, and Tony Revolori as Zero. Co-sponsored by the DePauw Public Occasions Committee.
---
WEDNESDAY, NOV. 5
Student Recital Hour
10:20 a.m.
GCPA, Thompson Recital Hall
Alejandro Artega presents Estampas Metropolitanas/Metropolitan Scenes
4:15 p.m.
peeler art center, auditorium
Kelly Writers Series presents Jess Walter, Novelist and Non-fiction Writer
7:30 p.m.
Gcpa, Thompson recital hall
National Book Award finalist, Edgar Allan Poe Award winner, and New York Times bestselling author Jess Walter has published We Live in Water: Stories, Beautiful Ruins, Financial Lives of the Poets, The Zero, Citizen Vince, Land of the Blind, Over Tumbled Graves, Every Knee Shall Bow, and many other works.
---
THursday, Nov. 6
Comedy in Japanese Theatre - Lunch Lecture
11:40 a.m.
peeler art center, auditorium
Professors Pauline Ota and Hiroko Chiba will present a brief lecture on the history of comedy in Japanese traditional theater. As part of the lecture, we will also display several of our Japanese masks from the art collection for students to see/ask questions.
The Performing Arts Series presents Upright Citizens Brigade
7:30 p.m.
GCPA, Thompson recital hall
This performance features sketch comedy by one of America's finest and well known improvisational comedy troupes. Originating out of the rich Chicago improv scene in the early 1990's, UCBT later moved to New York City and subsequently opened an additional performance studio in Los Angeles. The troupe also wrote, produced and starred in a television show on Comedy Central from 1998 to 2000. The UCBT boasts such illustrious alumni as Amy Poehler, Matt Walsh, Ian Roberts and Matt Besser; and are well known for their grooming of young talent who go on to careers in film and television.
---
Friday, nov. 7
Professor Lori Miles - Lunch Lecture: "I Don't Get It": Humor and the 21st Century Artist
11:40 a.m.
peeler art center, auditorium
The role of humor in art is an oft-neglected part of contemporary art theory, despite its significant presence in American culture and society. Associate Professor Lori Miles explores this scholarly discomfort with humor, art audiences' frequent dismissal of humorous artworks, and artists' reluctance to address humor in this talk which ultimately seeks to answer one question: Can funny art be serious?
Company Unspoken dance performance: Art & Laughter
4:15 p.m.
gcpa, great hall
We tend to think of art as being something so simple, but what happens when we stop being serious and allow ourselves to enjoy what's happening?
School of Music Green Guest Artist Concert: Trio Globo with special guest Loire
7:30 p.m.
gcpa, kresge auditorium
---
saturday, nov. 8
special event: TBA
---
Sunday, Nov. 9
DePauw University Chorus and Chamber Singers
3 p.m.
gcpa, kresge auditorium
---
All events are free and open to the public except School of Music concerts. General admission tickets for School of Music Ensemble performances are $3 and Faculty Select Series events are $5; tickets for all students, seniors and children are free. Anyone wanting to attend a music event, who cannot afford to pay full ticket price, can also take advantage of the School's pay-what-you-can option.
Tickets may be purchased in person at the GCPA Box Office, located at 605 S. College Avenue in Greencastle, or online at www.depauw.edu/music/tickets.