ArtsFest 2014: Art & Laughter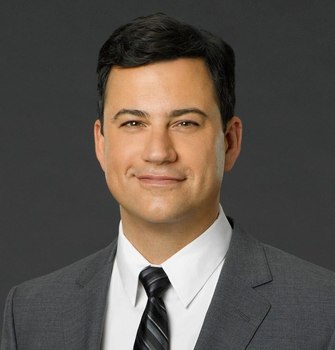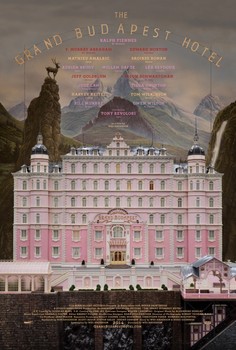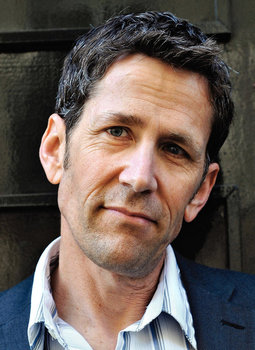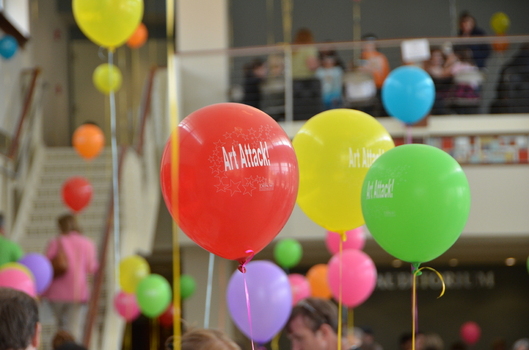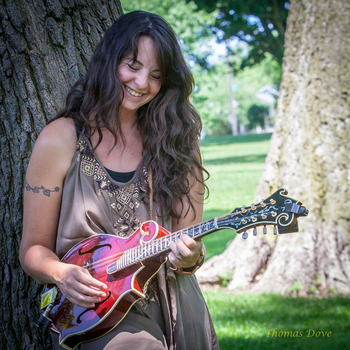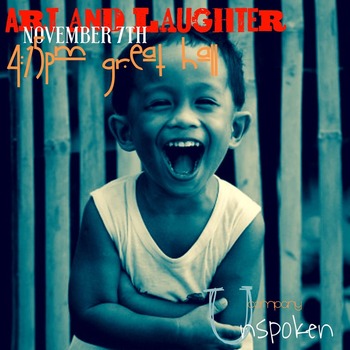 ArtsFest is a weeklong gathering of writers, artists, thinkers and performers. This 13th annual celebration showcases the creative and performing arts and talents of members of the DePauw and Greencastle communities and visiting artists.
ArtsFest 2014: Art & Laughter is Nov. 2 - 9.
---
schedule of events:
SUNDAY, NOv. 2
Art Attack for Children
Art Attack is an exciting afternoon of art for children of all ages with a special songwriting workshop and performance by Bobbie Lancaster, as well as a performance by DePauwCappella. Children can join a drum circle led by The Castle, or be on the air with DePauw's student radio station, WGRE.
12:30-2:30 P.M.
GREEN CENTER FOR THE PERFORMING ARTS, GREAT HALL
---
monday, nov. 3
Art & Laughter in the Classroom. A Faculty Panel: Professors Brett O Bannon and Rebecca Alexander. Moderated by Professor Deepa Prakash
11:40 a.m.
memorial student union building, Room 232
lunch will be provided
---
TUESDAY, NOV. 4
Bootleg String Ensemble
11:40 A.M.
GCPA, GREAT HALL
Bootleg String Ensemble is a classically trained ensemble of DePauw string musicians that has made its way into the pop and rock music scene. Bootleg aims to break away from standard orchestral repertoire and standard performance venues in favor of shredding cello solos in Metallica songs and playing on the streets of downtown Indianapolis.
Bootleg will play a wide array of musical styles in keeping with the Art & Laughter theme. Bootleg will engage its audience featuring music from a classical Scherzo, meaning "joke," to a saucy and dramatic tango to an epic rendition of Michael Jackson's "Smooth Criminal" and much more.
Film Studies Series and Events presents The Grand Budapest Hotel
7:30 P.M.
ASHLEY SQUARE CINEMAS
The latest, critically acclaimed, Wes Anderson film is a darkly comic banquet for the eyes and heart, as it chronicles the adventures of Gustave H, a legendary concierge at a famous European hotel between the wars, and Zero Moustafa, the lobby boy who becomes his most trusted friend. The mind-boggling cast includes Ralph Fiennes (as Gustave), F. Murray Abraham, Adrien Brody, Willem Dafoe, Jeff Goldblum, Harvey Keitel, Jude Law, Bill Murray, Edward Norton, Jason Schwartzman, Tilda Swinton, Tom Wilkinson, Owen Wilson, and Tony Revolori as Zero. Co-sponsored by the DePauw Public Occasions Committee.
---
WEDNESDAY, NOV. 5
Recital Hour Presentation, Created by Patrick Rutledge '16
10:20 a.m.
GCPA, Thompson Recital Hall
This hour-long recital, featuring student performers in the School of Music, will showcase important developments in the use of humor in music. Selections range from classical string quartets to jazz standards. Several acts are innovative in their concept and execution, and they highlight the School of Music's initiative to showcase new and interesting ways of performing classical music.
Artist Talk with Chaz Evans
11:40 A.M.
Peeler art center, room 103
Please join Chaz Evans, DePauw part-time assistant professor of art and art history, for a discussion centered on the role of satire in his recent body of new media works. Learn more about the artist by visiting his website.
Lunch is available to students, faculty and staff on a first come, first served basis.
Alejandro Arteaga presents Estampas Metropolitanas/Metropolitan Scenes
4:15 p.m.
peeler art center, auditorium
Kelly Writers Series presents Jess Walter, Novelist and Non-fiction Writer
7:30 p.m.
Gcpa, Thompson recital hall
National Book Award finalist, Edgar Allan Poe Award winner, and New York Times bestselling author Jess Walter has published We Live in Water: Stories, Beautiful Ruins, Financial Lives of the Poets, The Zero, Citizen Vince, Land of the Blind, Over Tumbled Graves, Every Knee Shall Bow, and many other works.
Co-sponsored by the Gilbert S. Lance fund.
---
THursday, Nov. 6
Comedy in Japanese Theatre - Lunch Lecture
11:40 a.m.
peeler art center, auditorium
Professors Pauline Ota and Hiroko Chiba will present a brief lecture on the history of comedy in Japanese traditional theater. As part of the lecture, we will also display several of our Japanese masks from the art collection for students to see/ask questions.
The Performing Arts Series presents Upright Citizens Brigade
7:30 p.m.
GCPA, Thompson recital hall
This performance features sketch comedy by one of America's finest and well known improvisational comedy troupes. Originating out of the rich Chicago improv scene in the early 1990's, UCBT later moved to New York City and subsequently opened an additional performance studio in Los Angeles. The troupe also wrote, produced and starred in a television show on Comedy Central from 1998 to 2000. The UCBT boasts such illustrious alumni as Amy Poehler, Matt Walsh, Ian Roberts and Matt Besser; and are well known for their grooming of young talent who go on to careers in film and television.
---
Friday, nov. 7
Artist Talk with Professor Lori Miles: "I Don't Get It": Humor and the 21st Century Artist
11:40 a.m.
peeler art center, auditorium
The role of humor in art is an oft-neglected part of contemporary art theory, despite its significant presence in American culture and society. Associate Professor of Art and Art History Lori Miles explores this scholarly discomfort with humor, art audiences' frequent dismissal of humorous artworks, and artists' reluctance to address humor in this talk which ultimately seeks to answer one question: Can funny art be serious?
Company Unspoken dance performance: Art & Laughter
4:15 p.m.
gcpa, great hall
We tend to think of art as being something so simple, but what happens when we stop being serious and allow ourselves to enjoy what's happening?
School of Music Green Guest Artist Concert: Trio Globo with special guest Loire
7:30 p.m.
gcpa, kresge auditorium
A totally original voice in contemporary acoustic jazz, Trio Globo mixes rhythmic influences derived from travels in six continents with its roots in jazz, classical and sacred music. Cello, harmonica, voice and percussion combine combustible spontaneity with a collaborative ethos that epitomizes 21st-century performance.
Student Stand-Up Comedy Improv Night
7:30 P.M.
Peeler Art Center, Auditorium
---
saturday, nov. 8
Ubben Lecture: Jimmy Kimmel
7:30 p.m.
GCPA, kresge auditorium
Kimmel will engage in a conversation with Tom Chiarella, Hampton and Esther Boswell Distinguished University Professor of Creative Writing at DePauw, and then take questions from the audience.
---
Sunday, Nov. 9
DePauw University Choirs – Kristina Boerger, Director
3 p.m.
gcpa, kresge auditorium
In our program entitled "...To Make You and Me Laugh" the DePauw University Chorus and Chamber Singers will explore a variety of uses of the vocal ensemble for the communication of humor. Sometimes the humor resides fully in the text being sung, as with the double-entendre and scatological banter in Renaissance part-song, or with Benjamin Britten's "The Lift Boy," from whose whimsical poem by Robert Graves we borrow our concert's title. In other cases, texts that are dull in themselves strike us as funny when sung as formal musical performances, as in Ernst Toch's piece for speaking chorus, "Geographical Fugue." Most cleverly, there is the music of P.D.Q. Bach. Quite beyond his dreadful linguistic punning are the musical puns and pratfalls he designs to satirize classical music for the delight of the informed listener. Attendees may also look forward to teasing songs in traditional Bulgarian and Georgian polyphony. The event will culminate in hilarious guest appearances by the voice faculty of the School of Music.
---
All events are free and open to the public except School of Music concerts. General admission tickets for School of Music Ensemble performances are $3 and Faculty Select Series events are $5; tickets for all students, seniors and children are free. Anyone wanting to attend a music event, who cannot afford to pay full ticket price, can also take advantage of the School's pay-what-you-can option.
Tickets may be purchased in person at the GCPA Box Office, located at 605 S. College Avenue in Greencastle, or online at www.depauw.edu/music/tickets.