ArtsFest 2017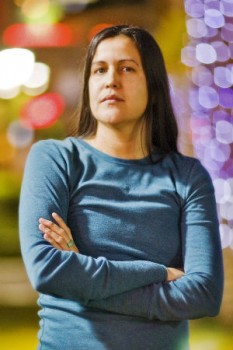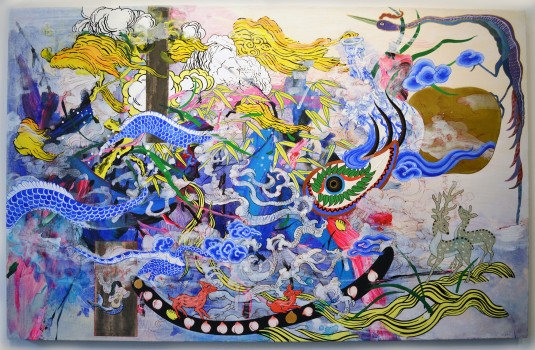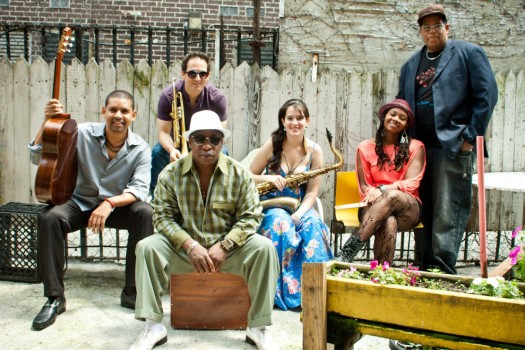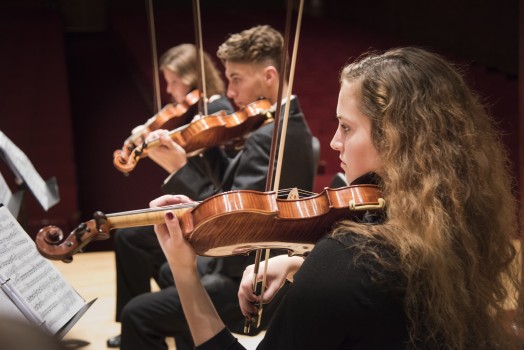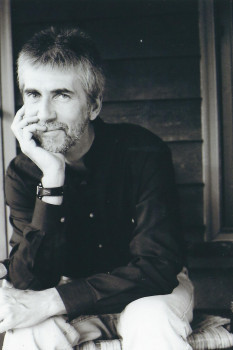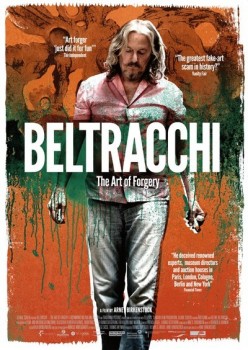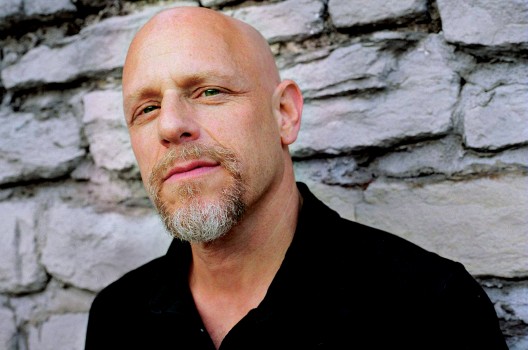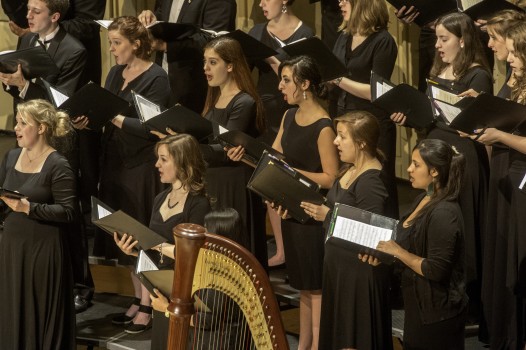 ArtsFest is a gathering of writers, artists, thinkers and performers. This 16th annual celebration showcases the creative and performing arts and talents of members of the DePauw and Greencastle communities and visiting artists.
ArtsFest 2017: Art & Origins
How do we understand the origin of an idea? What about an institution? A discipline? A person? Every beginning is also a middle. That is, every origin can also be enveloped in a series of longer, older stories. A baby's birth, after all, is also part of the story of humans, life, the Earth, the Cosmos. Every beginning is also not a beginning. Take the origin of art itself: Before cave paintings and stone sculptures, there was jewelry; before jewelry, there were unnecessarily symmetrical and beautifully rendered stone tools. Even so, we persist, pointing to a particular moment or event as the beginning of one thing or another; these origins anchor narratives that help us better understand our world and ourselves. Art is a fundamental part of this process, helping us make sense of our origins and using those origins to make sense of the world.
wednesday, oct. 25
7:30 p.m.
Thompson Recital Hall, GCPA
Kelly Writer Series Presents Natalie Diaz

Natalie Diaz was born in the Fort Mojave Indian Village in Needles, California. She is Mojave and an enrolled member of the Gila River Indian community. She earned a BA from Old Dominion University, where she received a full athletic scholarship. Diaz played professional basketball in Europe and Asia before returning to Old Dominion to earn an MFA.

She is the author of the poetry collection When My Brother Was an Aztec (2012), which New York Times reviewer Eric McHenry described as an "ambitious … beautiful book."Her honors and awards include the Nimrod/Hardman Pablo Neruda Prize for Poetry, the Louis Untermeyer Scholarship in Poetry from Bread Loaf, the Narrative Poetry Prize and a Lannan Literary Fellowship. Diaz lives in Mohave Valley, Arizona, where she has worked with the last speakers of Mojave and directed a language revitalization program.
thursday, oct. 26
11:30 a.m.
Julian Science and Mathematics Center, room 147 (auditorium)
Professional Development Roundtable on Art & Origin: A Panel Discussion

Can art help us understand origins? Please join an ArtsFest lunch panel with Wayne Glausser (English), Elissa Harbert (School of Music), Michael (Mac) Mackenzie (Art History), and Lydia Marshall (Sociology and Anthropology) to tackle this question. With discussion encompassing Hamilton the musical, European modernist painting, English Romantic poetry, and modern artistic reconstructions of Neanderthals, the event promises to be a lively hour. Elissa will consider why Broadway depictions of the Revolutionary War maintain such broad bipartisan appeal. Mac will unpack modernist artists' obsession with origins, originality, and authenticity. Wayne will reflect on the close interconnectedness between nature, autobiography, poetic genius, and the work of art in English Romanticism. Lydia will discuss how artistic reconstructions of human ancestors and human evolution reflect modern social and cultural norms.

Lunch is included. RSVP here.
4 p.m.
PCCM, Watson Forum
Ethics of Horror Panel
A Hillman Intern Event featuring Indiana Humanities

Leah Namias (Director of Programs and Community Engagement for Indiana Humanities)
Jeanette Johnson-Licon (Junior Class Dean and Horror Enthusiast)
Angela Flury (Associate Professor of English)
Mike Sinowitz (Professor of English)

This panel hopes to stimulate discussion about the ethics of portraying violence or gruesome acts in film or TV. The panelists will talk about where the responsibility lies of shielding people from these films or tv shows, and whether it is even ethical to have a genre that is based on frightening people or showing the worst of humanity.
7:30 p.m.
GCPA, Kresge auditorium
Green Guest Artist Concert:
Gabriel Alegria and Company Present "Diablo en Brooklyn"

This high-voltage ensemble's consistently inventive program of traditional Afro-Peruvian music is transformed by Gabriel Alegría's highly personal synthesis of folkloric rhythms and jazz. For this event, a vivacious company of Afro-Peruvian dancers will join Alegría on the Kresge stage. For more information about this ensemble, visit afroperuviansextet.com.

Purchase tickets.
Friday, oct. 27
11:40 a.m.
Peeler Art Center, Visual Arts Gallery
Jiha Moon Gallery Tour

Based in Atlanta, Georgia, Jiha Moon harvests cultural elements native to Korea, Japan and China. She then unites those with Western elements to investigate the multi-faceted nature of our current global identity as influenced by popular culture, technology, racial perceptions and folklore. Featuring over fifty works, Moon blurs the lines between Western and Eastern identified iconography such as the characters from the online game Angry Birds© and smart phone Emojis which float alongside Asian tigers and Indian gods, in compositions that appear both familiar and foreign simultaneously.

4 p.m.
GCPA, Great Hall rotunda
Student Art Project Unveiling and Celebration

Come celebrate the work of DePauw student artists – including sculpture, photography and painting. All are original work based on the ArtsFest theme: Art & Origins. DePauwCappella will kick-off the event followed by a brief talk by each artist. Free and open to the public.

5 p.m.
PCCM, Watson Forum
Pan-Asia Horror Fest
Ju-On 2 (Japan, 2003)
with sushi intermission



There will be a raffle of DVDs during the Horror Fest, and costumes are welcome.

7:15 p.m.
PCCM, Watson Forum
Pan-Asia Horror Fest
The Eye (Hong Kong, 2002)
7:30 p.m.
GCPA, Kerr Theatre


Duzer Du Chapter of Alpha Psi Omega: Origins in Theatre

Origins in Theatre explores powerful moments and shifts in theatre's history. Beginning with Aristophanes The Birds, we will look at the emergence of political satire and "Old Comedy" through a comic fantasy of revolution. Moving to Neil LaBute's Reasons to be Pretty, we look at a more a recent presentation of social commentary and tragic-comedy looking at human's intimate betrayal and decency.

Learn more about Duzer Du performances, which are free and open to the public, here.
Saturday, Oct. 28
3:30 p.m.
PCCM, Watson Fourm
Pan-Asia Horror Fest
Confessions (Japan, 2010)
with sushi intermission

There will be a raffle of DVDs during the Horror Fest, and costumes are welcome.
6 p.m.
PCCM, Watson Forum
Pan-Asia Horror Fest
Train to Busan (Korea, 2016)
sunday, Oct. 29
12:30-2:30 p.m.
GCPA, Great Hall
Art Attack for Children

Play an instrument at the musical petting zoo; join in the drum circle; create your own newscast with D3TV; be on air with WGRE; and hear DePauwCappella and DePitches sing. There will also be hands-on art activities offered by DePauw student organizations as well as Greencastle High School students.

All children will receive a free tote bag.
FREE AND OPEN TO THE PUBLIC
3 p.m.
GCPA, Kresge auditorium
DePauw University Orchestra
Orcenith Smith, conductor

The featured work on this performance will be The City, a new piece by American composer Kevin Puts. Co-commissioned by Carnegie Hall, the Baltimore Symphony and California's Cabrillo Festival of New Music, it was selected for ArtsFest's Art & Origins concert after DePauw Orchestra conductor Orcenith Smith heard the west coast premiere at the Cabrillo Festival and was instantly inspired to secure the first college performance of the piece at DePauw.

Perfect for ArtsFest, the work centers on the historic development of the City of Baltimore with images by videographer James Bartolomeo. "What makes the work so important and so powerful to experience is that it takes on the tone of the city's recent civil unrest," says Smith. "As the piece unfolds, the turmoil desperately climaxes into fitful silence, followed by a developing vision of reconciliation."

General admission: $5. Purchase tickets here.
Tickets for seniors, youth and all students are free.
7 p.m.
Memorial Student Union Building,
Union Living Room
The Performing Arts Series presents Bob Sander, storyteller
Origins, the founding story of Indiana State Parks

Bob Sander began telling stories in the 1980s as the resident storyteller for the Indianapolis Museum of Art and as an Arts for Learning artist. He received the Creative Renewal Fellowship from the Arts Council of Indianapolis in 2000 and has received two Frank Basile Emerging Stories Fellowships from Storytelling Arts of Indiana. Most recently, Sander has been touring the show Origins, funded by Arts in the Park through the Indiana Arts Commission. Origins tells the founding story of the Indiana State Parks.

monday, oct. 30
4:15 p.m.
Peeler Art Center, lobby
Coffee with a Curator: Art & Origins,
Objects from the University Collection
tuesday, OCT. 31
11:40 a.m.
Peeler Art Center, upper gallery
Tibet Exhibition Tour: Origin, Supernatural and Religious Traditions


6-8 p.m.
Peeler Art Center, lobby
Halloween Gallery Scavenger Hunt

Join Peeler Art Center staff for a night of fun – and maybe just a few treats – for the whole family. During trick or treating hours, Peeler Art Center galleries will be open for family members to partake in a scavenger hunt through the artwork on display. Free and open to the public, this event is part of ArtsFest 2017: Art & Origins.

McKim Observatory
Stargazing
wednesday, nov. 1
10:20 a.m.
GCPA, Thompson Recital Hall
School of Music Student Recital Hour
Curated by School of Music students
11:30 a.m.



Faculty Forum in Conjunction with ArtsFest
Professor Samuel Autman: "The Necessity of the Personal Essay in a Digital Age"

In June 1990, when English Professor Samuel Autman was a reporter for the Tulsa World, he wrote a column about being reunited with his father after nearly twenty years. Reader response was so poignant, that piece became the seed of his life as a personal essayist. In this talk, Professor Autman will discuss why in the 21st Century first person narratives are needed more than ever.

Lunch is included. RSVP here.
7 p.m.
Ashley Square Cinemas
Film Studies Presents Fences

Troy Maxson (Denzel Washington, who was nominated for an Oscar for his performance) makes his living as a sanitation worker in 1950s Pittsburgh. Maxson once dreamed of becoming a professional baseball player, but was deemed too old when the major leagues began admitting black athletes. Bitter over his missed opportunity, Troy creates further tension in his family when he squashes his son's (Jovan Adepo) chance to meet a college football recruiter. From August Wilson's Tony Award-winning play. Co-sponsored by DePauw's Association of African American Students (AAAS).

Visit the Film Studies Film Series and Events webpage for a complete listing of screenings. Admission to all films is free of charge.


thursday, nov. 2
11:30 a.m.
Stewart Plaza
In case of inclement weather,
GPCA, Great Hall rotunda
Ed Mosher, flint knapper

What counts as art? Can an object be useful and still be art? Stop by to chat with expert flint knapper Ed Mosher as he recreates beautiful and intricate stone tools from our ancient past.

7 p.m.
Peeler Art Center, auditorium


Film Screening: Beltracchi: The Art of Forgery

Wolfgang Beltracchi and his wife Helene are the German couple who made headlines in 2010 after being arrested for pulling off one of the biggest art hoaxes in modern history. They collected millions of dollars from the sale of an estimated 300 bogus paintings that they passed off as found works by great European artists – the majority Expressionists and Surrealists – from the early 20th century.
8:30-10:30 p.m.
Inn at DePauw, Fluttering Duck
Jazz at the Duck

Traditional Jazz Orchestra with
Jeff Helgesen, cornet
Randy Salman, clarinet
Morgan Powell, trombone
Mike Miller, banjo/guitar
John Tubbs, bass

TJO plays hot music from the early 20th century when jazz was young – the music of King Oliver, Louis Armstrong, Jelly Roll Morton, Fats Waller and other popular composers from the period.
friday, nov. 3
7 p.m.
GCPA, Great Hall
Company Unspoken

Student-led contemporary dance group, Company Unspoken, will preview the opening piece of their upcoming performance, 98 Seconds. While the main-stage production planned for Dec. 9 and 10 at 7:30 p.m. in Moore Theatre will explore the path to recovery after sexual assault, Company Unspoken does not expect this preview to contain triggering content, imagery or messages.
7:30 p.m.
GCPA, Thompson Recital Hall
Faculty Select: May Phang, piano

General admission: $10. Purchase tickets here.
Tickets for seniors, youth and all students are free.
7:30 p.m.
Music on the Square
Downtown Greencastle


First Friday: Beginning Again
Greencastle Arts Council

Beginning Again will feature five writers reading, singing and talking about their work – in particular, how they deal with starting something new or beginning again. Performances by songwriters Gus Moon and Angela Norris White; nonfiction writer Donovan Wheeler; fiction writer and DePauw Professor Chris White; and Professor Ron Dye reading from the late Rick Hillis's posthumously published novel.

Light refreshments will be served.
saturday, nov. 4
5 p.m.
GCPA, Kresge auditorium
DePauw Percussion Ensemble

Free and open to the public
7:30 p.m.
Music on the Square
Downtown Greencastle
Tad Robinson

Tad Robinson and his band will perform a concert of blues and soul originals and covers performed in an intimate setting. Robinson is a highly acclaimed and award-winning singer and harmonica player who records with Severin Records and plays at clubs and festivals not only in the United States, but in international venues as well. General admission to the concert is free and open to the public.
sunday, nov. 5
3 p.m.
GCPA, Kresge auditorium
DePauw University Choirs
Kristina Boerger, director of choirs

The ArtsFest choir concert will open with the contemplative, Medieval strains of the Stabat Mater of Jacopone da Todi. This literary monk is considered the originator of Italian poetry, from which tradition so much important vocal music has arisen – most notably madrigal and opera. Collaborating with DePauw faculty members Cristiana Thielman and Francesca Seaman and students from Modern Languages, the program will feature dramatic orations and new translations of classic, Italian poems to be sung in Renaissance polyphony by the University Chorus. The Chamber Singers will shift the focus to the Spanish poetry of García Lorca in four settings by Finnish composer Einojuhani Rautavaara, then turning to German Romantic verse in Brahms's beloved "Fünf Gesänge"; these poems will be orated by German students of Professor Inge Aures. Opening and closing this set will be jaunty tunes of travel: the seafaring song "Ayo visto lo mappamundi" from the mid-fifteenth century, and J. David Moore's funky arrangement of "The Rock Island Line," made famous by Leadbelly.

General admission: $5. Purchase tickets here.
Tickets for seniors, youth and all students are free.