Meet the Student Directors
The Taming of the shrew - Cloverdale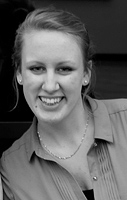 Lead Director Grace Lazarz is a junior English literature and theatre double major from West Lafayette, Ind. This is her third year directing with the Cloverdale schools, having directed The Comedy of Errors and The Tempest in addition to this year's production of Taming of the Shrew. She most recently directed A Midsummer Night's Dream with Civic Youth Theatre of Greater Lafayette and will direct Romeo and Juliet this summer.
---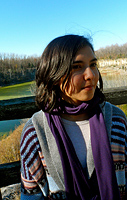 Follow Director Laura Drew is a junior English writing major from Granger, Ind. She is an arts marketing and publicity intern and has been involved with theatre since high school. She hopes that the students involved with the Festival will walk out with the same confidence that theatre has given her.
---
Follow Director Kya Simmons is a sophomore communication major originally from New York City. This is her first year with the Festival. She chose to do Shakespeare with kids because she wants to share her love of theatre with others. She also enjoys writing poetry and listening to different genres of music and is interested in film and photography.

Romeo and Juliet - Greencastle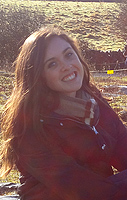 Lead Director Lanie Gleeson is a senior English literature major from Richmond, Ind. With graduation looming, she has started looking into her future, and has decided to take over the world – one stage at a time.
---
Follow Director Alissa Britigan is a senior communication major and history minor. This is her first year working with the Shakespeare Festival, and she is excited. She loves seeing the potential the students have and knows it's sure to be a wonderful show this year.
---
Follow Director Carter Gorman is a senior majoring in film studies and minoring in studio art (sculpture). He is from Versailles, Ind. where he would have greatly benefited from this educational project.

Merchant of Venice - North Putnam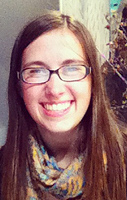 Lead Director Brittney Biddle is a senior communication and English literature double major from Chesterton, Ind. This is her second year working with the Festival. Last year, she was the assistant director for The Tempest at Cloverdale Schools. She is thrilled to be lead directing The Merchant of Venice this year at North Putnam, where her love of all things science fiction and Shakespeare are coming together.
---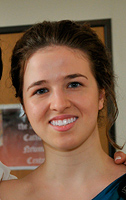 Follow Director Alison Howard is a sophomore communication major and Media Fellow. This is her first year co-directing The Merchant of Venice at North Putnam High School and Middle School. She is very excited for the production this year, and wants to congratulate everyone on doing a fantastic job.

As You Like It - South Putnam

Lead Director Henry Johnston is a senior from Indianapolis, Ind. This is his second year in the Festival at South Putnam. He hopes that his love for Shakespeare and theatre will inspire and encourage the students in a manner that wouldn't be possible outside of the Festival. After graduation, Henry plans to move to Los Angeles and become a writer/director for films.
---
Follow Director Kay Wood is a junior communication major. This is her third year involved in the Festival. She loves working with the DePauw students and high and middle school students and watching them grow as being a part of this experience.