2013 DePauw University Intramurals
FOLLOW US ON TWITTER • IMPORTANT DATES • 2013 CHAMPIONS
Purpose of Intramural Sports
Intramural sport activities create the opportunity to compete in a friendly and structured environment. Through sport, fitness, and play, members of the DePauw community are encouraged to lead active, healthy lifestyles.
Team Registration

Each team must designate a team captain who will register the team at IMLeagues & communicate with the director of intramural sports. Once the team has been registered at IMLeagues, each team member must register online & join the online roster. Please see information below on eligibility.
There is a $50 cash deposit per team due at the captain's meeting. Any incomplete registrations, or failure to provide the deposit, will prohibit a team from participating. The deposit will be refunded at the conclusion of a non-forfeiture season.
Free Agents
Individuals who do not have a team can register using IMLeagues.com as a 'free agent'. Teams that are in need of players can contact those students who registered as a free agent to join their team & the director of intramurals will work with the 'free agents' to develop a team, if sufficient interest exists.
Eligibility
In order to be considered an eligible team member, you must be registered with your team online at IMLeagues.com. Failure to be eligible will not allow you to partake in any intramural sports.
To register your team to participate in DePauw Intramurals and look at updated schedules and standings, visit the University's IMLeagues.com site by clicking here.
FOR ADDITIONAL INFORMATION, PLEASE CONTACT GINA WILLS, DIRECTOR OF INTRAMURAL SPORTS AT REGINAPRESTON@DEPAUW.EDU
Spring 2013 Semester Schedule
Volleyball, single gender (men's and women's)

Monday, March 4-Sunday, March 31 - registration
Wednesday, April 1 - Captain's meeting
Monday, April 1 - Play begins, three week season, one week of playoffs
Co-ed Softball

Monday, March 4-Sunday, March 31 - registration
Wednesday, April 1 - Captain's meeting
Monday, April 1 - Play begins, three week season, one week of playoffs
Co-ed Soccer

Monday, March 4-Sunday, March 31 - registration
Wednesday, April 1 - Captain's meeting
Monday, April 1 - Play begins, three week season, one week of playoffs

2013 Champions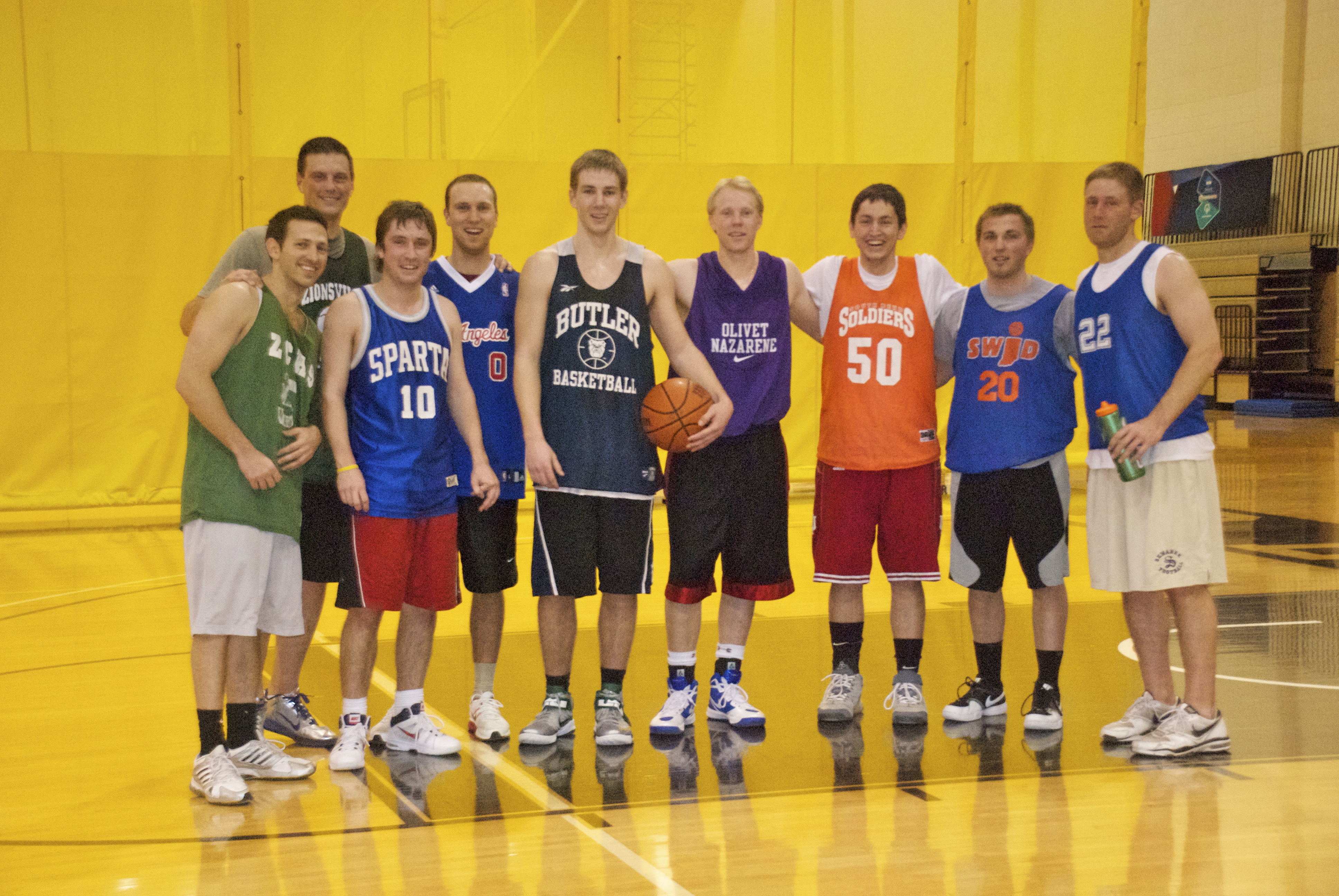 Men's Basketball - San Diego Conquistadors
(L-R: P.J. Mitchell, Brett Dietz, Nathan Kober, Justin Tereshko, Sean Haseley, Andrew Gregory, Aaron Horvath, Michael Staley, Adrian Norris)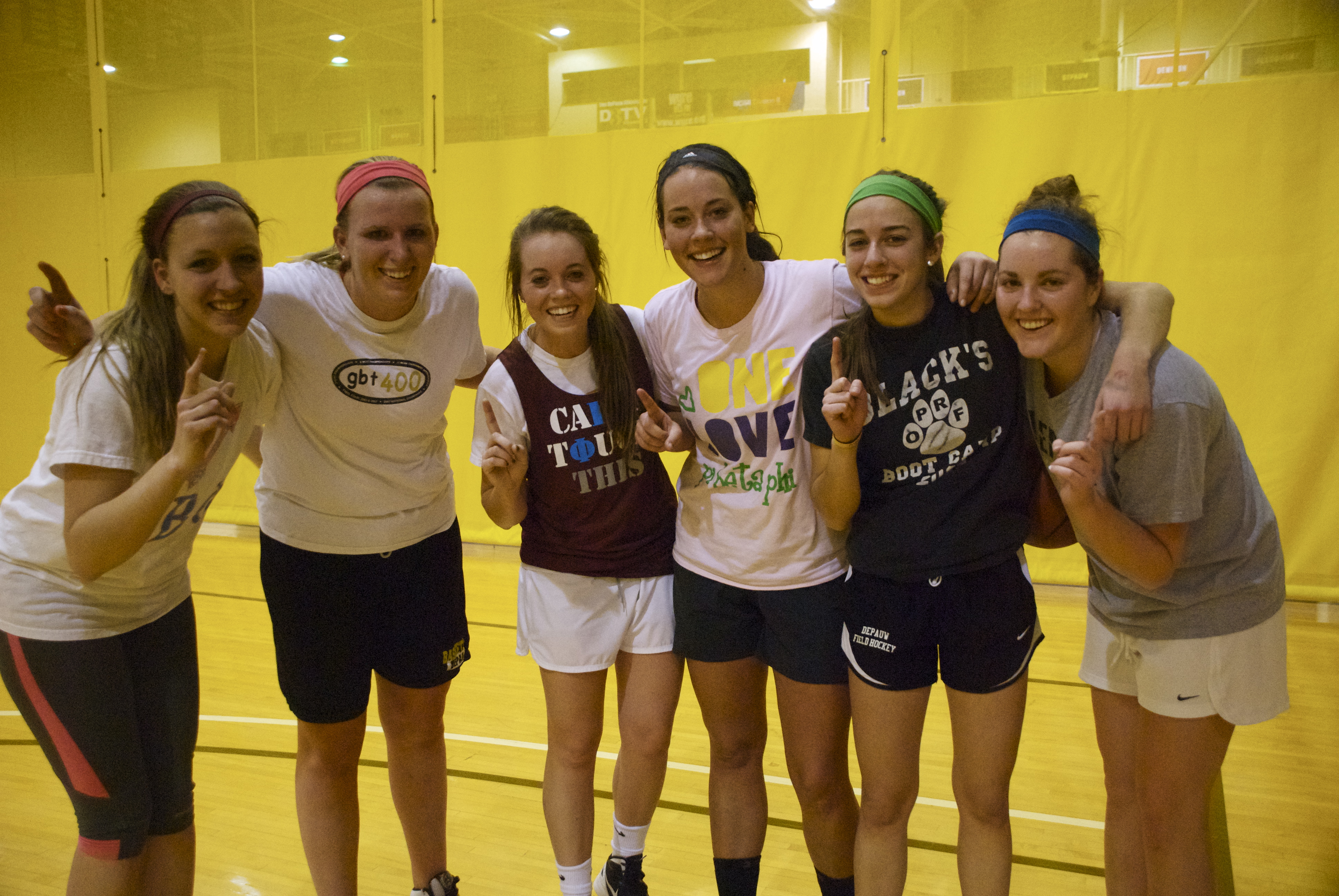 Women's Basketball - Pi Phi
(L-R: Ellie Crawford, Kristine Ruhl, Holly Lanham, Andi Mills, Micheline Figel, Natalie Fryear)