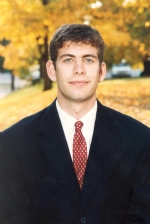 Brad Stevens
Class:

1999
Major:

Economics
Hometown:

Zionsville, Ind.
High School:

Zionsville

• Graduated with a bachelor of arts degree and majored in economics
• Member of Management Fellows Honors Program
• Named to Dean's List
• Member of the DePauw Community Services' Sports Night executive board
• A Civic Intern at DePauw's Hartman Center
• Played in all possible 101 games in four-year career and earned four varsity letters
• Recipient of Coaches' Award as a senior
• Three-time Academic All-America© nominee
• Member of Alpha Tau Omega social fraternity
• Wore #13 as a freshman, #12 as a sophomore and #22 his junior and senior years.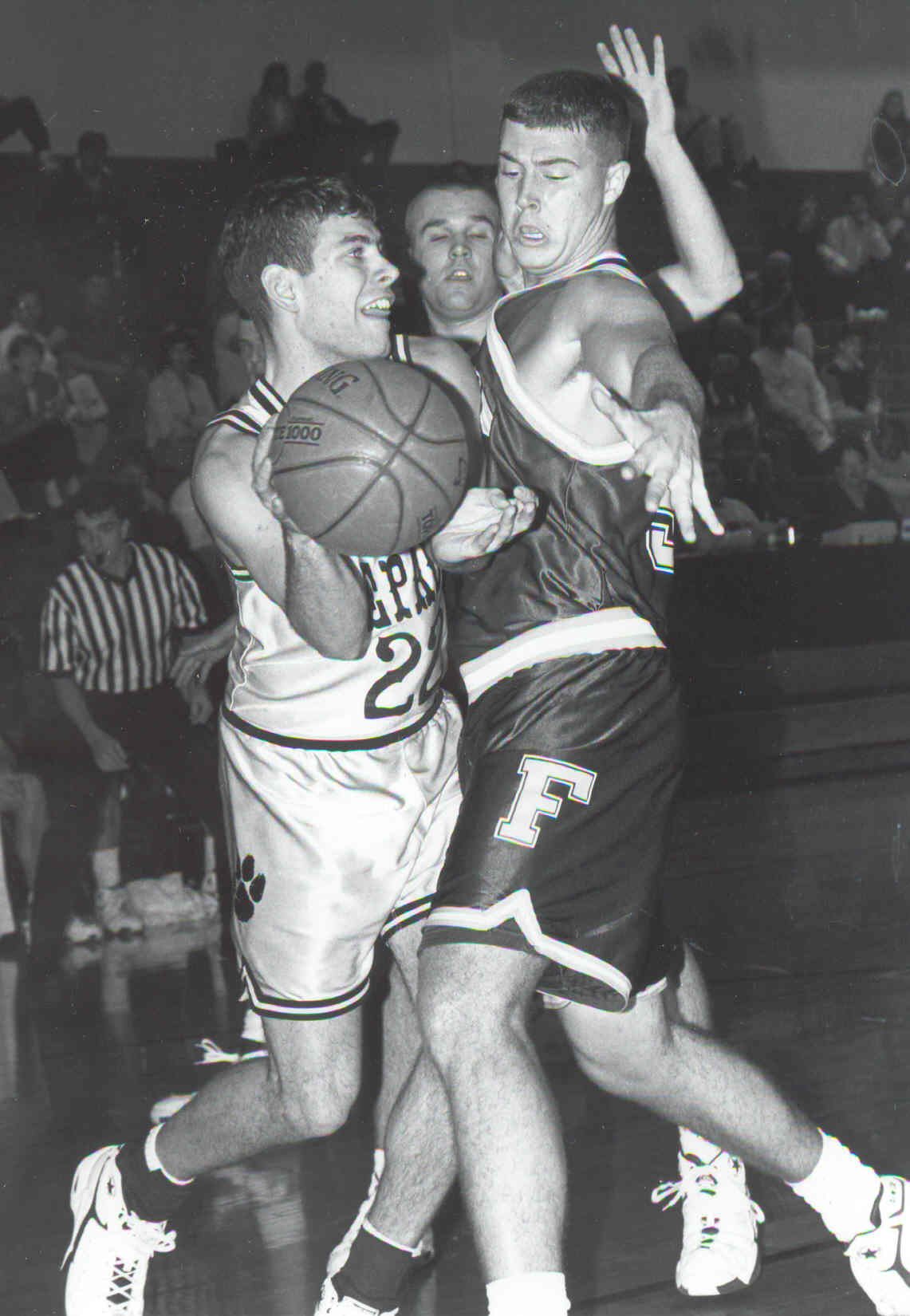 1998-99
Named to the Southern Collegiate Athletic Conference Academic Honor Roll … scored in double figures five times with a high of 18 against Indiana Wesleyan (12/9/98) … four assists each at Millsaps (12/6/98) and against Indiana Wesleyan … three steals against Defiance (11/20/98) and at Hendrix (1/10/99) … matched a career high with eight rebounds against Trinity (1/15/99).

1997-98
Led the Tigers in scoring in six games … tied a career high with 24 points, including 12-12 from the free throw line, in a win at North Park (11/29/97) … had 14 points and six rebounds in 18 minutes in the season opener versus Centre (11/21/97) … scored 17 points, had three rebounds and three assists against Rose-Hulman (2/11/98) … second in team in scoring with an 8.7 average.

1996-97
Second on team in scoring with 8.8 points per game … played in every game and started eight including five of the final eight … scored a season-high 22 points including three three-pointers versus Manchester (1/18/97) … career-high eight rebounds against Anderson (2/8/97) … scored in double figures in nine games … contributed 19 points and three rebounds versus Millikin (12/1/96) … had three steals on two different occasions, versus IU-East (12/6/96) and Anderson (2/8/97) … career-high five assists in season finale at Manchester (2/27/96).

1995-96
An All-Indiana Collegiate Athletic Conference honorable mention selection … played in every game, starting three … scored in double digits nine times … scored 24 points and four rebounds at Thomas More (11/21/95) … tallied 18 points including three three-pointers versus Millikin (11/27/95) … had four steals against Illinois Benedictine (12/1/95).

HIGH SCHOOL
First team academic all-state in basketball … Straight A Gold Medal Award (four years) … member of National Honor Society … seventh in class of 165 … Indiana male recipient of the AAU/Milky Way Scholarship … earned three letters in basketball, three in track and one in baseball … graduated as Zionsville High School's all-time leader in points (1508), assists (491), steals (157) and three-point shots made (138) … Indianapolis Star and News all-metro selection … three-time all-conference selection … sectional MVP (1995) … leading scorer in state sectional play (32.3 ppg) … averaged 26.8 points per game during senior year.
---