Mary Bretscher
Title:

Associate Director of Athletics (facilities and events)
Date of Hire:

1974
Degrees:

B.A., Western Michigan University (1973); M.S., Indiana University (1978)
Other Contact Information:

765-658-4946

Mary Bretscher has served as associate director of athletics since 1996 and oversees the facility and event management for DePauw's indoor and outdoor venues. She also is an Associate Professor of Kinesiology.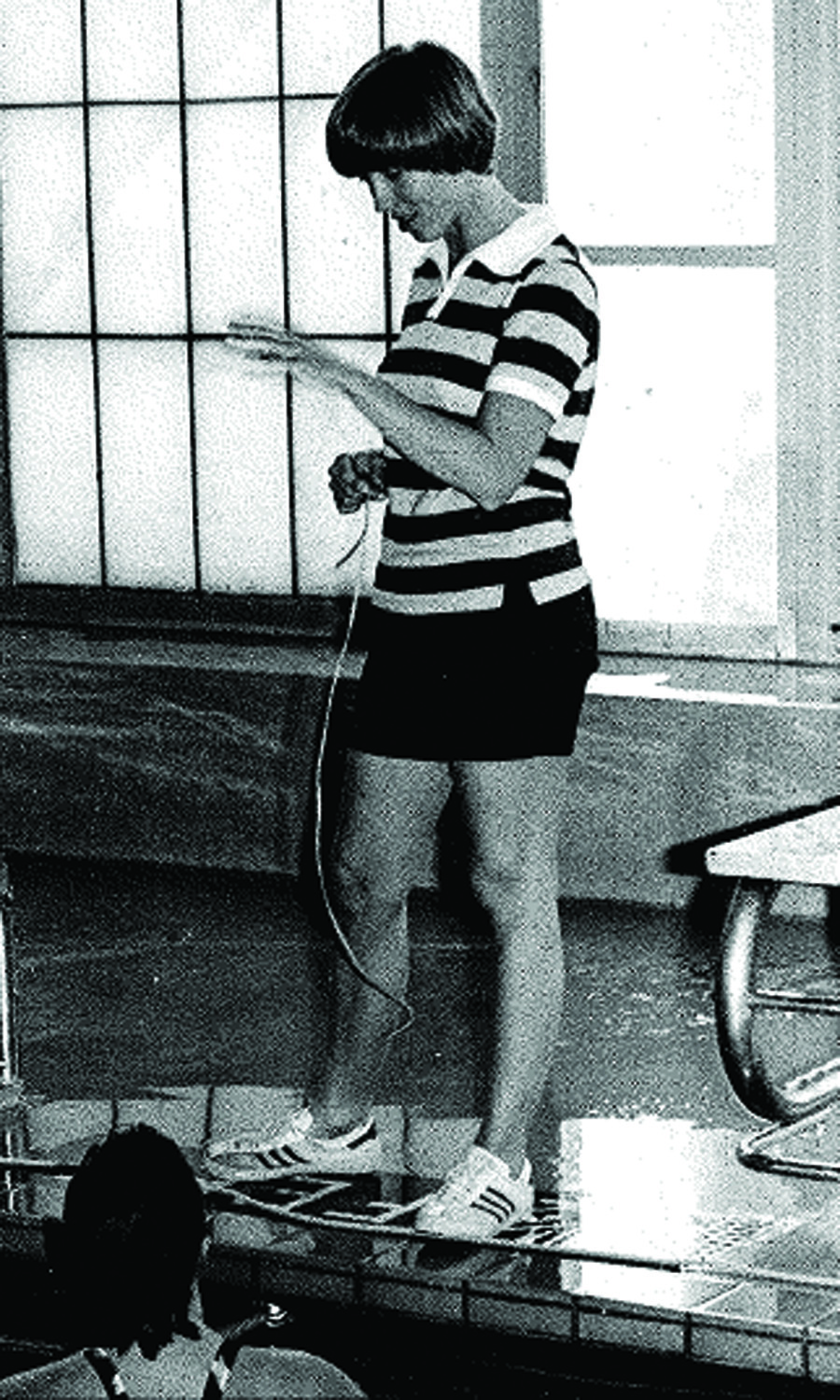 Bretscher came to DePauw in August 1974 after earning a bachelor of arts degree in physical education from Western Michigan University. In 1978, she obtained a master of science degree in physical education from Indiana University.
She started the DePauw women's swimming and diving program in 1974, building it into a regular participant at the national championships until her retirement in the spring of 2012.
During her career, she coached four NCAA Postgraduate Scholarship recipients and five student-athletes who earned a total of nine Academic All-America awards.
Her teams earned the College Swimming Coaches Association of America Team Scholar All America award all 26 years of its existence. Additionally, 23 student-athletes earned a total of 49 CSCAA Scholar All-America Awards.
In the pool, 33 student-athletes earned all-America or honorable mention all-America honors during Bretscher's tenure. Additionally, Bretscher coached Midi Smyth who was the NCAA Division III 100-yard backstroke national champion in 1985 and is one of four DePauw individual national champions in any sport.
DePauw swimmers competed in 27 of the 31 NCAA Division III Championships since the national meet began in 1982 and the Tigers scored in 20 of those Championships. Only 26 other Division III programs have scored in at least 20 meets. Two teams earned top-10 finishes and six finished in the top 20. Bretscher's 1985 squad finished seventh in Division III, while the 2008 team was ninth.

Bretscher led the Tigers to a fourth-place finish at this year's North Coast Athletic Conference Championships and top-three finishes in all 13 years in the Southern Collegiate Athletic Conference including a conference title in 2003. She and the coaching staff earned conference staff of the year honors four times in the SCAC. Bretscher's teams posted a 185-133 record in dual meets including a 129-52 mark over her last 20 seasons.
---