Huntingdon Advances to Shootout Title Game after Win over Lynchburg
December 29, 2008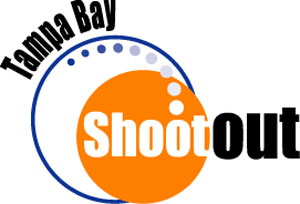 December 29, 2008, Tampa, Fla. — Huntingdon rallied from a 10-point first-half deficit and gained a 73-62 victory over Lynchburg in the second game of the Tampa Bay Shootout.
The Hawks improved to 4-5 with the win, while the Hornets dropped to 1-8. Huntingdon will play DePauw in tomorrow's 3 p.m. championship game. The Tigers defeated Drew by a 76-56 score in tonight's first game. Lynchburg and Drew play in Tuesday's 1 p.m. third-place contest.
Lynchburg jumped out to a 20-10 lead in the opening six minutes, but Huntingdon battle back to tie the score and trailed by just 37-35 at the break.
The Hornets briefly extended the lead to four early in the second half, but Huntingdon outscored Lynchburg 24-4 over the next eight minutes to take a 59-43 lead. The lead reached a high of 18 at 66-48 before the Hornets rallied to within six at 68-62 with 1:36 remaining, but Heath Miller's three-point play and Deshaun Williams' two free throws wrapped up the scoring.
Williams led Huntingdon with 19 followed by Jeremy Pittman's 18 points and team highs of eight rebounds and five assists. Reggie Sprouse added 11 and D'Awvalo Turnipseed followed with 10.
Mason Wooldridge led Lynchburg with 18 points and K.C. Mendez added 12 and a game-high nine rebounds. Steven Echols dished out a game-high eight assists. Lynchburg shot 54.2 percent in the first half, but just 26.7 percent over the final 20 minutes.
Back