Seventh-ranked Tiger Men Extend Lead at SCAC Swimming and Diving Championships
February 19, 2010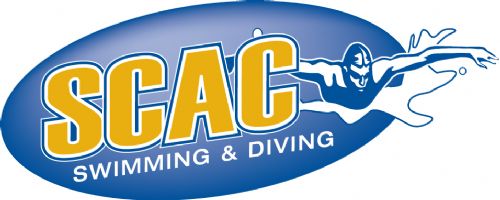 February 19, 2010, Louisville, Ky. — The seventh-ranked DePauw men remain in the lead with just one more day remaining at the Southern Collegiate Athletic Conference Swimming and Diving Championships. The Tigers have totaled 711 points with Trinity in second with 653. Complete information available from the official site.
DePauw opened the evening by winning the 200-yard medley relay with Steve Klabak, Matt Kukurugya, Brogan Runion and John Cook finishing in an NCAA "B" and SCAC meet time of 1:33.12.
Alex Troxel finished second in the 400 individual medley in 4:11.91 with Charlie Boehme in third in 4:14.17 and Dylan Klossner in eighth in 4:26.94.
Runion placed second in the 100 butterfly in an NCAA "B" time of 51.06 seconds, while Brendan Flores was ninth in 53.47 and Tom Lancaster in 12th in 54.31.
Cook placed second in the 200 freestyle in an NCAA "B" time of 1:41.07 with Tom Rich finishing fifth in 1:46.53. Kyle Kerrigan was sixth in 1:46.67 followed by Robby Spichiger in seventh in 1:49.49 and Johnny Montgomery in eighth in 1:51.68.
Kukurugya claimed first in the 100 breaststroke in a school record and NCAA "B" time if 57.61 seconds. Josh Baugh was fourth in a "B" time of 58.40. Dan DeGeus placed 11th in 1:01.83 and Andrew Nash was 13th in 1:02.12.
Klabak followed with a win in the 100 backstroke in 53.06 seconds with Runion finishing ninth in 55.19.
The Tigers' 800 free relay of Spichiger, Baugh, Montgomery and Cook won in an NCAA "B" time of 6:49.28.
Patrick Springer finished third in three-meter diving with 353.05 points, while Adam Wishart was fourth with 326.80 and Matt Keinsley 10th with 219.05.
Competition wraps up on Saturday.
Follow DePauw Athletics on Twitter | Become a Fan of DePauw Athletics on Facebook
                 2010  Southern Collegiate Athletic Confer                   
                       Swimming and Diving Championships                       
                                    Results                                    
 


                             Men - Team Scores                               
            Place School                                          Points
       ===================================================================
                1 DePauw University                  DPU             711  
                2 Trinity University                 TRN             653  
                3 Centre College                     CEN             329  
                4 Colorado College                   COL             294  
                5 University of the South            SEW             292  
                6 Rhodes College                     RHO             261  
                7 Hendrix College                    HDX             209  
                8 Southwestern University            SWU             155  
                9 Austin College                     AUS             126  





Event 40  Men 3 mtr Diving
===============================================================================
   SCAC Open: # 535.45             Morris, Sewanee                             
   SCAC Meet: ! 535.46        1999 Jon Morris, Sewanee                         
    Name                    Year School               Prelims     Finals        
===============================================================================
Finals
  1 Hunter Hayes              10 Centre                263.60     468.05        
  2 Kevin Martin              12 Trinity               207.15     384.20        
  3 Patrick Springer          11 DePauw                193.65     353.05        
  4 Adam Wishart              10 DePauw                200.65     326.80        
  5 Ryan Rougeux              13 Centre                198.40     323.55        
  6 Andrew Snead              11 Trinity               177.70     317.35        
  7 Joseph Shaner             12 Colorado              186.35     302.80        
  8 Matt Hawley               12 Trinity               170.10     297.70        
  9 Jack Foreman              11 Trinity               150.15     276.40        
 10 Matt Keinsley             13 DePauw                107.00     219.05        
 11 Victor Cresenzo              Sewanee               103.80     190.90        
 12 Nathan Tinker             12 Trinity               122.30     189.55        
 -- David Clay                10 Trinity               109.10         DQ        





Event 12  Men 200 Yard Medley Relay
===============================================================================
   SCAC Open: # 1:32.97   3/20/2009 , DePauw                                   
                         Klabak, Baugh, Alexander, Cook                    
   SCAC Meet: ! 1:33.56   2/13/2009 , Centre                                   
                         A Edwards, B Erickson, H Owen, J Tatgenhorst      
                1:31.07  "A" NCAA D3 A Cut
                1:34.52  "B" NCAA D3 B Cut
    School                                                        Finals        
===============================================================================
  1 DePauw University  'A'                                      1:33.12!"B"    
     1) Steve Klabak 10                 2) Matt Kukurugya 13              
     3) Brogan Runion 12                4) John Cook 10                   
                  24.86       50.31 (25.45)     1:13.02 (22.71)     1:33.12 (20.10)
  2 Trinity University  'A'                                     1:35.16        
     1) Zach Dielmann 12                2) Hunter Banister 12             
     3) Spencer Bard 13                 4) Graham Mullings 10             
                  25.23       51.95 (26.72)     1:14.39 (22.44)     1:35.16 (20.77)
  3 Colorado College  'A'                                       1:37.68        
     1) Jeff Nadel 12                   2) Tom Grossinger 11              
     3) Jordan DeGayner 12              4) Flynn McGuire 13               
                  26.93       53.21 (26.28)     1:16.01 (22.80)     1:37.68 (21.67)
  4 Centre College  'A'                                         1:39.25        
     1) Stewart Lowery 12               2) Nathan Kwan 12                 
     3) Aaron Edwards 12                4) Jamey Price 10                 
                  25.69       53.46 (27.77)     1:17.27 (23.81)     1:39.25 (21.98)
  5 Hendrix College  'A'                                        1:40.00        
     1) Austin Huffman 10               2) Brett Carr 10                  
     3) Justin Flanagan 13              4) Jake Eickman 11                
                  27.57       54.00 (26.43)     1:17.93 (23.93)     1:40.00 (22.07)
  6 Rhodes College  'A'                                         1:40.11        
     1) Drew Wagstaff 11                2) Pieter Smith 10                
     3) Joel Berger 11                  4) Tyler Schultz 11               
                  24.94       53.35 (28.41)     1:17.63 (24.28)     1:40.11 (22.48)
  7 Southwestern University  'A'                                1:42.51        
     1) Josh Stanfield 11               2) Jon La Rochelle 10             
     3) Patrick Flanigan 13             4) John Prater 11                 
                  27.54       56.59 (29.05)     1:20.65 (24.06)     1:42.51 (21.86)
  8 Austin College  'A'                                         1:44.10        
     1) Tim Matthews 13                 2) Drew Collier 13                
     3) Jacob Fenster 13                4) Will Gagne 13                  
                  28.79       56.00 (27.21)     1:21.33 (25.33)     1:44.10 (22.77)
  9 Trinity University  'B'                                     1:37.80        
     1) Sean Fronczak 13                2) Audel Mehrinfar 13             
     3) Drew Cauthorn 12                4) Sean Benton 10                 
                  25.60       52.94 (27.34)     1:16.24 (23.30)     1:37.80 (21.56)
 10 DePauw University  'B'                                      1:37.95        
     1) Alex Troxel 10                  2) Dan DeGeus 10                  
     3) Brendan Flores 12               4) Josh Baugh 11                  
                  25.81       53.02 (27.21)     1:16.69 (23.67)     1:37.95 (21.26)
 11 University of the South  'B'                                1:40.67        
     1) Marcus Rochelle 13              2) Courtland Day 12               
     3) Jaime de la Fuente 12           4) Ryan Holody 12                 
                  27.41       53.94 (26.53)     1:18.70 (24.76)     1:40.67 (21.97)
 12 Centre College  'B'                                         1:42.15        
     1) Brent Bowman 11                 2) Stuart Cowley 13               
     3) George Stevens 11               4) Matt Kaufman 10                
                  26.77       54.79 (28.02)     1:20.03 (25.24)     1:42.15 (22.12)
 13 Colorado College  'B'                                       1:42.42        
     1) Will Bowers 13                  2) Jonathon Dorsey 11             
     3) Jack Ludwig 10                  4) Devin Wahl 12                  
                  27.61       56.03 (28.42)     1:20.22 (24.19)     1:42.42 (22.20)
 14 Southwestern University  'B'                                1:51.77        
     1) Steven Weddell 13               2) Thomas Newman 13               
     3) Taylor Steele 11                4) Stephen Montes 13              
                  31.81     1:01.86 (30.05)     1:28.16 (26.30)     1:51.77 (23.61)
 15 Hendrix College  'B'                                        1:52.77        
     1) Blake Stroud 11                 2) Cameron Crane 11               
     3) Paul Yin 10                     4) Alex Koeppel 12                
                  29.00       58.95 (29.95)     1:26.47 (27.52)     1:52.77 (26.30)
 -- Rhodes College  'B'                                              DQ        
      Early take-off swimmer #2
     1) Jason Weise 11                  2) Alex Herran 12                 
     3) Farkas Patay 11                 4) Ryan Berger 13                 
                  27.20       56.30 (29.10)     1:20.22 (23.92)          DQ (23.91)
 -- University of the South  'A'                                     DQ        
      Early take-off swimmer #2
     1) Denton O'Neal 13                2) Phillip Link 13                
     3) Cole Larsen 10                  4) Anthony Caskey 12              
                  30.93       52.65 (21.72)     1:16.45 (23.80)          DQ (21.62)
 
Event 14  Men 400 Yard IM
===============================================================================
   SCAC Open: # 4:05.31   2/13/2009 Charlie Boehme, DePauw                     
   SCAC Meet: ! 4:05.22   2/21/2003 Ryan Van Der Kar, TRIN-                    
                4:00.10  "A" NCAA D3 A Cut
                4:09.36  "B" NCAA D3 B Cut
    Name                    Year School               Prelims     Finals        
===============================================================================
Championship Final
  1 Alex Miranda              12 Trinity              4:10.97    4:02.71!"B"    
                  25.95       54.74 (28.79)     1:26.07 (31.33)     1:57.18 (31.11)
        2:31.94 (34.76)     3:06.87 (34.93)     3:35.39 (28.52)     4:02.71 (27.32)
  2 Alex Troxel               10 DePauw               4:15.45    4:11.91        
                  26.53       56.81 (30.28)     1:28.62 (31.81)     2:00.58 (31.96)
        2:36.07 (35.49)     3:11.98 (35.91)     3:42.55 (30.57)     4:11.91 (29.36)
  3 Charlie Boehme            10 DePauw               4:14.95    4:14.17        
                  27.00       57.09 (30.09)     1:29.04 (31.95)     2:00.88 (31.84)
        2:38.62 (37.74)     3:16.77 (38.15)     3:45.79 (29.02)     4:14.17 (28.38)
  4 Will Overton              12 Sewanee              4:15.82    4:14.37        
                  26.52       56.96 (30.44)     1:29.64 (32.68)     2:01.83 (32.19)
        2:38.87 (37.04)     3:17.26 (38.39)     3:46.77 (29.51)     4:14.37 (27.60)
  5 Matt Wey                  12 Trinity              4:16.36    4:14.64        
                  27.21       59.16 (31.95)     1:32.93 (33.77)     2:05.86 (32.93)
        2:41.06 (35.20)     3:16.84 (35.78)     3:46.30 (29.46)     4:14.64 (28.34)
  6 Shawn Malony              12 Centre               4:15.46    4:17.30        
                  27.02       58.57 (31.55)     1:30.88 (32.31)     2:03.52 (32.64)
        2:40.48 (36.96)     3:18.66 (38.18)     3:48.13 (29.47)     4:17.30 (29.17)
  7 Pieter Smith              10 Rhodes               4:20.59    4:21.64        
                  26.76       57.65 (30.89)     1:30.70 (33.05)     2:03.26 (32.56)
        2:41.31 (38.05)     3:19.84 (38.53)     3:51.22 (31.38)     4:21.64 (30.42)
  8 Dylan Klossner            12 DePauw               4:18.17    4:26.94        
                  27.35     1:00.51 (33.16)     1:34.64 (34.13)     2:07.75 (33.11)
        2:46.22 (38.47)     3:25.77 (39.55)     3:57.38 (31.61)     4:26.94 (29.56)
Consolation Final
  9 John Richards             12 Sewanee              4:26.00    4:22.68        
                  26.91       58.65 (31.74)     1:18.56 (19.91)     2:06.10 (47.54)
        2:29.43 (23.33)     3:20.46 (51.03)     3:52.08 (31.62)     4:22.68 (30.60)
 10 Trevor Williams           10 Hendrix              4:33.81    4:28.72        
                  27.65       59.71 (32.06)     1:35.41 (35.70)     2:10.79 (35.38)
        2:50.67 (39.88)     3:31.13 (40.46)     4:00.54 (29.41)     4:28.72 (28.18)
 11 Alex Herran               12 Rhodes               4:40.65    4:34.49        
                  27.81     1:01.43 (33.62)     1:36.49 (35.06)     2:11.48 (34.99)
        2:51.64 (40.16)     3:32.86 (41.22)     4:04.53 (31.67)     4:34.49 (29.96)
 12 Tim Matthews              13 Austin               4:35.20    4:37.28        
                  27.57     1:00.83 (33.26)     1:36.09 (35.26)     2:10.73 (34.64)
        2:51.24 (40.51)     3:33.37 (42.13)     4:05.84 (32.47)     4:37.28 (31.44)
 13 Cameron Crane             11 Hendrix              4:47.41    4:46.49        
                  30.86     1:07.23 (36.37)     1:44.35 (37.12)     2:20.80 (36.45)
        3:00.08 (39.28)     3:39.02 (38.94)     4:13.74 (34.72)     4:46.49 (32.75)
 14 Paul Yin                  10 Hendrix              5:22.69    5:22.42        
                  31.22     1:09.78 (38.56)     1:53.55 (43.77)     2:37.52 (43.97)
        3:23.52 (46.00)     4:10.05 (46.53)     4:46.68 (36.63)     5:22.42 (35.74)



Event 14  Men 400 Yard IM
===============================================================================
   SCAC Open: # 4:05.31   2/13/2009 Charlie Boehme, DePauw                     
   SCAC Meet: ! 4:05.22   2/21/2003 Ryan Van Der Kar, TRIN-                    
                4:00.10  "A" NCAA D3 A Cut
                4:09.36  "B" NCAA D3 B Cut
    Name                    Year School                  Seed    Prelims        
===============================================================================
Preliminaries
  1 Alex Miranda              12 Trinity                         4:10.97 q      
                  26.79       57.05 (30.26)     1:30.04 (32.99)     2:02.68 (32.64)
        2:38.53 (35.85)     3:14.19 (35.66)     3:43.11 (28.92)     4:10.97 (27.86)
  2 Charlie Boehme            10 DePauw                          4:14.95 q      
                  27.33       57.86 (30.53)     1:30.21 (32.35)     2:02.84 (32.63)
        2:40.33 (37.49)     3:18.38 (38.05)     3:47.15 (28.77)     4:14.95 (27.80)
  3 Alex Troxel               10 DePauw                          4:15.45 q      
                  26.65       56.99 (30.34)     1:29.81 (32.82)     2:02.28 (32.47)
        2:38.21 (35.93)     3:14.71 (36.50)     3:45.62 (30.91)     4:15.45 (29.83)
  4 Shawn Malony              12 Centre                          4:15.46 q      
                  27.08       59.05 (31.97)     1:32.07 (33.02)     2:04.67 (32.60)
        2:41.20 (36.53)     3:18.31 (37.11)     3:47.75 (29.44)     4:15.46 (27.71)
  5 Will Overton              12 Sewanee                         4:15.82 q      
                  27.01       57.84 (30.83)     1:30.53 (32.69)     2:02.86 (32.33)
        2:40.10 (37.24)     3:17.53 (37.43)     3:47.74 (30.21)     4:15.82 (28.08)
  6 Matt Wey                  12 Trinity                         4:16.36 q      
                  26.80       58.71 (31.91)     1:31.76 (33.05)     2:04.35 (32.59)
        2:40.61 (36.26)     3:17.52 (36.91)     3:47.86 (30.34)     4:16.36 (28.50)
  7 Dylan Klossner            12 DePauw                          4:18.17 q      
                  27.55     1:00.77 (33.22)     1:33.77 (33.00)     2:05.59 (31.82)
        2:43.11 (37.52)     3:21.16 (38.05)     3:50.23 (29.07)     4:18.17 (27.94)
  8 Pieter Smith              10 Rhodes                          4:20.59 q      
                  26.68       57.73 (31.05)     1:30.27 (32.54)     2:02.83 (32.56)
        2:41.21 (38.38)     3:19.49 (38.28)     3:50.74 (31.25)     4:20.59 (29.85)
-------------------------------------------------------------------------
  9 John Richards             12 Sewanee                         4:26.00 q      
                  27.10       58.87 (31.77)     1:32.79 (33.92)     2:05.80 (33.01)
        2:43.33 (37.53)     3:21.80 (38.47)     3:54.48 (32.68)     4:26.00 (31.52)
 10 Trevor Williams           10 Hendrix                         4:33.81 q      
                  28.31     1:00.34 (32.03)     1:36.64 (36.30)     2:12.44 (35.80)
        2:53.18 (40.74)     3:34.36 (41.18)     4:04.87 (30.51)     4:33.81 (28.94)
 11 Tim Matthews              13 Austin                          4:35.20 q      
                  27.85     1:00.22 (32.37)     1:34.74 (34.52)     2:09.05 (34.31)
        2:49.50 (40.45)     3:30.87 (41.37)     4:03.06 (32.19)     4:35.20 (32.14)
 12 Alex Herran               12 Rhodes                          4:40.65 q      
                  27.16       59.38 (32.22)     1:34.74 (35.36)     2:09.49 (34.75)
        2:49.94 (40.45)     3:31.45 (41.51)     4:06.13 (34.68)     4:40.65 (34.52)
 13 Cameron Crane             11 Hendrix                         4:47.41 q      
                  32.37     1:08.89 (36.52)     1:46.62 (37.73)     2:22.77 (36.15)
        3:02.05 (39.28)     3:40.66 (38.61)     4:15.11 (34.45)     4:47.41 (32.30)
 14 Paul Yin                  10 Hendrix                         5:22.69 q      
                  31.81     1:08.71 (36.90)     1:52.77 (44.06)     2:37.12 (44.35)
        3:22.78 (45.66)     4:09.42 (46.64)     4:47.77 (38.35)     5:22.69 (34.92)
 
 
Event 16  Men 100 Yard Butterfly
===============================================================================
   SCAC Open: # 50.05             Garrison, DePauw                             
   SCAC Meet: ! 50.05        2000 Daniel Garrison, DePauw                      
                49.40  "A" NCAA D3 A Cut
                51.25  "B" NCAA D3 B Cut
    Name                    Year School               Prelims     Finals        
===============================================================================
Championship Final
  1 Spencer Bard              13 Trinity                51.36      50.81 "B"    
                  23.69       50.81 (27.12)                                        
  2 Brogan Runion             12 DePauw                 51.16      51.06 "B"    
                  24.02       51.06 (27.04)                                        
  3 Zach Dielmann             12 Trinity                52.40      51.97        
                  24.17       51.97 (27.80)                                        
  4 Justin Flanagan           13 Hendrix                53.48      52.86        
                  24.81       52.86 (28.05)                                        
  5 Aaron Edwards             12 Centre                 52.98      53.12        
                  24.56       53.12 (28.56)                                        
  6 Jaime de la Fuente        12 Sewanee                53.62      53.20        
                  24.73       53.20 (28.47)                                        
  7 Sean Benton               10 Trinity                53.65      53.46        
                  25.28       53.46 (28.18)                                        
  8 Joel Berger               11 Rhodes                 53.58      54.08        
                  25.05       54.08 (29.03)                                        
Consolation Final
  9 Brendan Flores            12 DePauw                 53.82      53.47        
                  24.60       53.47 (28.87)                                        
 10 Cole Larsen               10 Sewanee                54.01      54.06        
                  25.56       54.06 (28.50)                                        
 11 Drew Cauthorn             12 Trinity                54.04      54.21        
                  25.42       54.21 (28.79)                                        
 12 Tom Lancaster             10 DePauw                 54.61      54.31        
                  25.86       54.31 (28.45)                                        
 13 Farkas Patay              11 Rhodes                 53.98      54.41        
                  25.20       54.41 (29.21)                                        
 14 JJ Lubinski               12 Trinity                54.07      54.60        
                  25.05       54.60 (29.55)                                        
 15 Austin Huffman            10 Hendrix                54.74      54.78        
                  24.92       54.78 (29.86)                                        
 16 Patrick Flanigan          13 Southwestern           54.66      55.37        
                  26.27       55.37 (29.10)                                        
 


Event 16  Men 100 Yard Butterfly
===============================================================================
   SCAC Open: # 50.05             Garrison, DePauw                             
   SCAC Meet: ! 50.05        2000 Daniel Garrison, DePauw                      
                49.40  "A" NCAA D3 A Cut
                51.25  "B" NCAA D3 B Cut
    Name                    Year School                  Seed    Prelims        
===============================================================================
  1 Brogan Runion             12 DePauw                            51.16 q"B"   
                  23.80       51.16 (27.36)                                        
  2 Spencer Bard              13 Trinity                           51.36 q      
                  23.64       51.36 (27.72)                                        
  3 Zach Dielmann             12 Trinity                           52.40 q      
                  24.19       52.40 (28.21)                                        
  4 Aaron Edwards             12 Centre                            52.98 q      
                  24.54       52.98 (28.44)                                        
  5 Justin Flanagan           13 Hendrix                           53.48 q      
                  24.98       53.48 (28.50)                                        
  6 Joel Berger               11 Rhodes                            53.58 q      
                  24.90       53.58 (28.68)                                        
  7 Jaime de la Fuente        12 Sewanee                           53.62 q      
                  25.10       53.62 (28.52)                                        
  8 Sean Benton               10 Trinity                           53.65 q      
                  25.55       53.65 (28.10)                                        
-------------------------------------------------------------------------
  9 Brendan Flores            12 DePauw                            53.82 q      
                  25.51       53.82 (28.31)                                        
 10 Farkas Patay              11 Rhodes                            53.98 q      
                  25.07       53.98 (28.91)                                        
 11 Cole Larsen               10 Sewanee                           54.01 q      
                  25.28       54.01 (28.73)                                        
 12 Drew Cauthorn             12 Trinity                           54.04 q      
                  24.66       54.04 (29.38)                                        
 13 JJ Lubinski               12 Trinity                           54.07 q      
                  24.96       54.07 (29.11)                                        
 14 Tom Lancaster             10 DePauw                            54.61 q      
                  25.90       54.61 (28.71)                                        
 15 Patrick Flanigan          13 Southwestern                      54.66 q      
                  25.57       54.66 (29.09)                                        
 16 Austin Huffman            10 Hendrix                           54.74 q      
                  25.03       54.74 (29.71)                                        
-------------------------------------------------------------------------
 17 Jack Ludwig               10 Colorado                          55.01        
                  25.15       55.01 (29.86)                                        
 18 Cody Elozory              13 Hendrix                           55.22        
                  25.58       55.22 (29.64)                                        
-------------------------------------------------------------------------
 19 George Stevens            11 Centre                            56.67        
                  26.71       56.67 (29.96)                                        
 20 Seth Boone                12 Centre                            56.96        
                  26.84       56.96 (30.12)                                        
 21 Will Gagne                13 Austin                            57.08        
                  26.50       57.08 (30.58)                                        
 22 Denton O'Neal             13 Sewanee                           57.09        
                  26.28       57.09 (30.81)                                        
 23 Max Marino                10 Colorado                          58.15        
                  27.52       58.15 (30.63)                                        
 24 Jacob Fenster             13 Austin                            58.31        
                  26.51       58.31 (31.80)                                        
 25 Anthony Caskey            12 Sewanee                           58.91        
                  26.37       58.91 (32.54)                                        
 26 Chris Dickinson           12 Colorado                          59.11        
                  27.40       59.11 (31.71)                                        
 27 Ben Wallner               12 Colorado                        1:01.47        
                  29.45     1:01.47 (32.02)                                        
 28 Paul Yin                  10 Hendrix                         1:02.97        
                  29.00     1:02.97 (33.97)                                        
 -- xBrendan Fischer          12 DePauw                           X56.21        
                  26.11       56.21 (30.10)                                        
 -- xNate Smith               13 DePauw                           X58.14        
                  26.85       58.14 (31.29)                                        
 -- Tyler Schultz             11 Rhodes                           X58.33        
                  27.02       58.33 (31.31)                                        
 -- xWole Adeniran            13 DePauw                         X1:00.64        
                  28.05     1:00.64 (32.59)                                        
 -- Ethan Genz                13 Colorado                             DQ        
 


Event 18  Men 200 Yard Freestyle
===============================================================================
   SCAC Open: # 1:39.45   2/13/2009 John Cook, DePauw                          
   SCAC Meet: ! 1:39.45   2/13/2009 John Cook, DePauw                          
                1:39.74  "A" NCAA D3 A Cut
                1:42.85  "B" NCAA D3 B Cut
    Name                    Year School               Prelims     Finals        
===============================================================================
Championship Final
  1 Jordan DeGayner           12 Colorado             1:40.41    1:40.14 "B"    
                  23.74       48.94 (25.20)     1:14.71 (25.77)     1:40.14 (25.43)
  2 John Cook                 10 DePauw               1:43.88    1:41.07 "B"    
                  22.85       47.60 (24.75)     1:13.51 (25.91)     1:41.07 (27.56)
  3 Graham Mullings           10 Trinity              1:42.63    1:42.40 "B"    
                  23.39       48.85 (25.46)     1:15.55 (26.70)     1:42.40 (26.85)
  4 Erik Campbell             12 Rhodes               1:44.60    1:43.33        
                  23.62       49.45 (25.83)     1:16.19 (26.74)     1:43.33 (27.14)
  5 Tom Rich                  11 DePauw               1:46.71    1:46.53        
                  24.95       51.78 (26.83)     1:18.72 (26.94)     1:46.53 (27.81)
  6 Kyle Kerrigan             10 DePauw               1:46.91    1:46.67        
                  24.16       50.31 (26.15)     1:18.24 (27.93)     1:46.67 (28.43)
  7 Robby Spichiger           13 DePauw               1:43.19    1:49.49        
                  24.10       51.38 (27.28)     1:20.22 (28.84)     1:49.49 (29.27)
  8 Johnny Montgomery         12 DePauw               1:41.99    1:51.68        
                  24.56       52.24 (27.68)     1:21.75 (29.51)     1:51.68 (29.93)
Consolation Final
  9 Justin Flanagan           13 Hendrix              1:49.01    1:47.29        
                  24.96       51.85 (26.89)     1:19.47 (27.62)     1:47.29 (27.82)
 10 Devin Wahl                12 Colorado             1:47.34    1:47.36        
                  26.03       54.10 (28.07)     1:21.04 (26.94)     1:47.36 (26.32)
 11 Will Jenkins              10 Centre               1:47.12    1:47.96        
                  25.69       53.21 (27.52)     1:20.80 (27.59)     1:47.96 (27.16)
 12 Jake Eickman              11 Hendrix              1:49.19    1:48.08        
                  24.87       52.68 (27.81)     1:20.35 (27.67)     1:48.08 (27.73)
 13 Michael Brew              13 Trinity              1:48.42    1:48.55        
                  25.41       53.09 (27.68)     1:20.86 (27.77)     1:48.55 (27.69)
 14 Jamey Price               10 Centre               1:48.20    1:48.56        
                  25.55       52.71 (27.16)     1:20.43 (27.72)     1:48.56 (28.13)
 15 Nick Thompson             10 Centre               1:49.43    1:49.83        
                  24.90       52.01 (27.11)     1:20.79 (28.78)     1:49.83 (29.04)
 16 CJ Robison                13 Trinity              1:48.61    1:50.68        
                  25.36       53.52 (28.16)     1:22.08 (28.56)     1:50.68 (28.60)
 

 
Event 18  Men 200 Yard Freestyle
===============================================================================
   SCAC Open: # 1:39.45   2/13/2009 John Cook, DePauw                          
   SCAC Meet: ! 1:39.45   2/13/2009 John Cook, DePauw                          
                1:39.74  "A" NCAA D3 A Cut
                1:42.85  "B" NCAA D3 B Cut
    Name                    Year School                  Seed    Prelims        
===============================================================================
  1 Jordan DeGayner           12 Colorado                        1:40.41 q"B"   
                  24.25       49.46 (25.21)     1:14.93 (25.47)     1:40.41 (25.48)
  2 Johnny Montgomery         12 DePauw                          1:41.99 q"B"   
                  23.06       48.38 (25.32)     1:14.76 (26.38)     1:41.99 (27.23)
  3 Graham Mullings           10 Trinity                         1:42.63 q"B"   
                  23.62       49.35 (25.73)     1:15.80 (26.45)     1:42.63 (26.83)
  4 Robby Spichiger           13 DePauw                          1:43.19 q      
                  23.87       50.08 (26.21)     1:16.89 (26.81)     1:43.19 (26.30)
  5 John Cook                 10 DePauw                          1:43.88 q      
                  23.46       49.21 (25.75)     1:16.38 (27.17)     1:43.88 (27.50)
  6 Erik Campbell             12 Rhodes                          1:44.60 q      
                  23.50       49.60 (26.10)     1:16.90 (27.30)     1:44.60 (27.70)
  7 Tom Rich                  11 DePauw                          1:46.71 q      
                  24.94       51.81 (26.87)     1:18.61 (26.80)     1:46.71 (28.10)
  8 Kyle Kerrigan             10 DePauw                          1:46.91 q      
                  23.49       49.02 (25.53)     1:16.83 (27.81)     1:46.91 (30.08)
-------------------------------------------------------------------------
  9 Will Jenkins              10 Centre                          1:47.12 q      
                  25.07       51.82 (26.75)     1:19.54 (27.72)     1:47.12 (27.58)
 10 Devin Wahl                12 Colorado                        1:47.34 q      
                  25.09       51.97 (26.88)     1:19.46 (27.49)     1:47.34 (27.88)
 11 Jamey Price               10 Centre                          1:48.20 q      
                  25.41       52.00 (26.59)     1:19.32 (27.32)     1:48.20 (28.88)
 12 Michael Brew              13 Trinity                         1:48.42 q      
                  25.54       53.02 (27.48)     1:21.35 (28.33)     1:48.42 (27.07)
 13 CJ Robison                13 Trinity                         1:48.61 q      
                  24.86       52.53 (27.67)     1:20.22 (27.69)     1:48.61 (28.39)
 14 Justin Flanagan           13 Hendrix                         1:49.01 q      
                  24.81       52.29 (27.48)     1:20.94 (28.65)     1:49.01 (28.07)
 15 Jake Eickman              11 Hendrix                         1:49.19 q      
                  24.80       52.25 (27.45)     1:20.35 (28.10)     1:49.19 (28.84)
 16 Nick Thompson             10 Centre                          1:49.43 q      
                  25.23       52.63 (27.40)     1:20.82 (28.19)     1:49.43 (28.61)
-------------------------------------------------------------------------
 17 Brent Bowman              11 Centre                          1:49.60        
                  25.17       52.61 (27.44)     1:20.81 (28.20)     1:49.60 (28.79)
 18 Eric Bassett              12 Trinity                         1:50.94        
                  25.46       53.07 (27.61)     1:21.62 (28.55)     1:50.94 (29.32)
-------------------------------------------------------------------------
 19 Stephen Montes            13 Southwestern                    1:53.07        
                  25.14       53.16 (28.02)     1:22.27 (29.11)     1:53.07 (30.80)
 20 Mark Perez                13 Austin                          1:54.23        
                  25.19       53.65 (28.46)     1:23.42 (29.77)     1:54.23 (30.81)
 21 Taylor Steele             11 Southwestern                    1:54.47        
                  26.18       54.30 (28.12)     1:24.00 (29.70)     1:54.47 (30.47)
 22 Matt Kaufman              10 Centre                          1:55.46        
                  25.39       54.00 (28.61)     1:24.38 (30.38)     1:55.46 (31.08)
 23 Josh Tignor               12 Austin                          1:57.97        
                  25.69       55.39 (29.70)     1:26.57 (31.18)     1:57.97 (31.40)
 24 Trevor Marquand           13 Sewanee                         1:58.63        
                  26.27       56.02 (29.75)     1:26.96 (30.94)     1:58.63 (31.67)
 25 Steven Weddell            13 Southwestern                    2:03.07        
                  28.28       58.31 (30.03)     1:30.56 (32.25)     2:03.07 (32.51)
 26 Robert Threlkeld          13 Sewanee                         2:08.03        
                  27.51       58.59 (31.08)     1:32.82 (34.23)     2:08.03 (35.21)
 27 Alex Koeppel              12 Hendrix                         2:20.94        
                  31.59     1:07.36 (35.77)     1:44.07 (36.71)     2:20.94 (36.87)
 -- xJon Corwin               10 DePauw                         X1:48.51        
                  25.35       53.49 (28.14)     1:21.23 (27.74)     1:48.51 (27.28)
 -- xTyler Perfitt            13 DePauw                         X1:53.22        
                  26.45       55.48 (29.03)     1:24.63 (29.15)     1:53.22 (28.59)
 -- xMark Fadel               13 DePauw                         X1:53.49        
                  26.44       55.66 (29.22)     1:25.01 (29.35)     1:53.49 (28.48)
 


 
Event 20  Men 100 Yard Breaststroke
===============================================================================
   SCAC Open: # 56.35             Valentine, Rose-Hulman                       
   SCAC Meet: ! 57.32        2002 Matt Smith, Rose-Hulman                      
                56.18  "A" NCAA D3 A Cut
                58.52  "B" NCAA D3 B Cut
    Name                    Year School               Prelims     Finals        
===============================================================================
Championship Final
  1 Matt Kukurugya            13 DePauw                 58.03      57.61 "B"    
                  26.77       57.61 (30.84)                                        
  2 Courtland Day             12 Sewanee                57.96      57.75 "B"    
                  27.16       57.75 (30.59)                                        
  3 Phillip Link              13 Sewanee                58.43      58.18 "B"    
                  27.04       58.18 (31.14)                                        
  4 Josh Baugh                11 DePauw                 58.91      58.40 "B"    
                  27.13       58.40 (31.27)                                        
  5 Tom Grossinger            11 Colorado               59.20      58.59        
                  27.12       58.59 (31.47)                                        
  6 Audel Mehrinfar           13 Trinity                59.36      59.60        
                  27.86       59.60 (31.74)                                        
  7 Peter Schildknecht        12 Sewanee                59.80      59.71        
                  28.16       59.71 (31.55)                                        
  8 Brett Carr                10 Hendrix              1:00.07    1:00.00        
                  28.33     1:00.00 (31.67)                                        
Consolation Final
  9 Drew Collier              13 Austin               1:01.07    1:00.93        
                  28.78     1:00.93 (32.15)                                        
 10 Hunter Banister           12 Trinity              1:00.87    1:01.19        
                  28.39     1:01.19 (32.80)                                        
 11 Dan DeGeus                10 DePauw               1:00.14    1:01.83        
                  28.35     1:01.83 (33.48)                                        
 12 John Prater               11 Southwestern         1:01.75    1:01.95        
                  28.88     1:01.95 (33.07)                                        
 13 Andrew Nash               13 DePauw               1:02.60    1:02.12        
                  28.76     1:02.12 (33.36)                                        
 14 Nathan Kwan               12 Centre               1:03.48    1:03.52        
                  29.43     1:03.52 (34.09)                                        
 15 Jon La Rochelle           10 Southwestern         1:02.84    1:03.98        
                  30.17     1:03.98 (33.81)                                        
 16 Jonathon Dorsey           11 Colorado             1:03.58    1:04.01        
                  30.06     1:04.01 (33.95)                                   




Event 20  Men 100 Yard Breaststroke
===============================================================================
   SCAC Open: # 56.35             Valentine, Rose-Hulman                       
   SCAC Meet: ! 57.32        2002 Matt Smith, Rose-Hulman                      
                56.18  "A" NCAA D3 A Cut
                58.52  "B" NCAA D3 B Cut
    Name                    Year School                  Seed    Prelims        
===============================================================================
  1 Courtland Day             12 Sewanee                           57.96 q"B"   
                  27.28       57.96 (30.68)                                        
  2 Matt Kukurugya            13 DePauw                            58.03 q"B"   
                  26.89       58.03 (31.14)                                        
  3 Phillip Link              13 Sewanee                           58.43 q"B"   
                  27.63       58.43 (30.80)                                        
  4 Josh Baugh                11 DePauw                            58.91 q      
                  26.74       58.91 (32.17)                                        
  5 Tom Grossinger            11 Colorado                          59.20 q      
                  27.54       59.20 (31.66)                                        
  6 Audel Mehrinfar           13 Trinity                           59.36 q      
                  27.95       59.36 (31.41)                                        
  7 Peter Schildknecht        12 Sewanee                           59.80 q      
                  28.21       59.80 (31.59)                                        
  8 Brett Carr                10 Hendrix                         1:00.07 q      
                  28.15     1:00.07 (31.92)                                        
-------------------------------------------------------------------------
  9 Dan DeGeus                10 DePauw                          1:00.14 q      
                  27.61     1:00.14 (32.53)                                        
 10 Hunter Banister           12 Trinity                         1:00.87 q      
                  28.51     1:00.87 (32.36)                                        
 11 Drew Collier              13 Austin                          1:01.07 q      
                  28.71     1:01.07 (32.36)                                        
 12 John Prater               11 Southwestern                    1:01.75 q      
                  28.76     1:01.75 (32.99)                                        
 13 Andrew Nash               13 DePauw                          1:02.60 q      
                  29.00     1:02.60 (33.60)                                        
 14 Jon La Rochelle           10 Southwestern                    1:02.84 q      
                  29.43     1:02.84 (33.41)                                        
 15 Nathan Kwan               12 Centre                          1:03.48 q      
                  30.20     1:03.48 (33.28)                                        
 16 Jonathon Dorsey           11 Colorado                        1:03.58 q      
                  29.12     1:03.58 (34.46)                                        
-------------------------------------------------------------------------
 17 Tom Smith                 12 DePauw                          1:03.82        
                  29.39     1:03.82 (34.43)                                        
 18 Cameron Crane             11 Hendrix                         1:06.43        
                  31.39     1:06.43 (35.04)                                        
-------------------------------------------------------------------------
 19 Stuart Cowley             13 Centre                          1:07.26        
                  29.96     1:07.26 (37.30)                                        
 20 Thomas Newman             13 Southwestern                    1:07.85        
                  32.18     1:07.85 (35.67)                                        
 21 Kai Ory                   13 Colorado                        1:10.26        
                  33.30     1:10.26 (36.96)                                        
 -- xZack Claar               13 Trinity                        X1:02.52        
                  29.57     1:02.52 (32.95)                                        
 -- xNathan Mullins           13 DePauw                         X1:03.82        
                  29.66     1:03.82 (34.16)                                        
 

     
 
Event 22  Men 100 Yard Backstroke
===============================================================================
   SCAC Open: # 51.34   2/16/2001 Zach Coburn, Trinity                         
   SCAC Meet: ! 51.34        2001 Zach Coburn, Trinity                         
                50.69  "A" NCAA D3 A Cut
                52.79  "B" NCAA D3 B Cut
    Name                    Year School               Prelims     Finals        
===============================================================================
Championship Final
  1 Steve Klabak              10 DePauw                 54.07      53.06        
                  25.55       53.06 (27.51)                                        
  2 Drew Wagstaff             11 Rhodes                 53.50      53.16        
                  25.47       53.16 (27.69)                                        
  3 Sean Fronczak             13 Trinity                53.88      53.66        
                  25.97       53.66 (27.69)                                        
  4 Zach Dielmann             12 Trinity                55.15      54.19        
                  26.20       54.19 (27.99)                                        
  5 Ryan Holody               12 Sewanee                54.90      55.03        
                  26.66       55.03 (28.37)                                        
  6 Spencer Hill              10 Trinity                55.33      55.37        
                  26.98       55.37 (28.39)                                        
  7 Stewart Lowery            12 Centre                 55.60      56.71        
                  27.24       56.71 (29.47)                                        
  8 Joel Berger               11 Rhodes                 55.49      57.02        
                  27.29       57.02 (29.73)                                        
Consolation Final
  9 Brogan Runion             12 DePauw                 56.11      55.19        
                  26.56       55.19 (28.63)                                        
 10 Jeff Nadel                12 Colorado               56.91      56.26        
                  27.64       56.26 (28.62)                                        
 11 Patrick Flanigan          13 Southwestern           55.97      56.42        
                  28.12       56.42 (28.30)                                        
 12 Marcus Rochelle           13 Sewanee                56.69      57.73        
                  27.60       57.73 (30.13)                                        
 13 Denton O'Neal             13 Sewanee                58.29      58.29        
                  28.34       58.29 (29.95)                                        
 14 Jason Weise               11 Rhodes                 57.84      58.30        
                  27.90       58.30 (30.40)                                        
 15 Josh Stanfield            11 Southwestern           58.55      58.49        
                  28.53       58.49 (29.96)                                        
 16 Will Bowers               13 Colorado               58.62      58.70        
                  28.63       58.70 (30.07)                                        
 


Event 22  Men 100 Yard Backstroke
===============================================================================
   SCAC Open: # 51.34   2/16/2001 Zach Coburn, Trinity                         
   SCAC Meet: ! 51.34        2001 Zach Coburn, Trinity                         
                50.69  "A" NCAA D3 A Cut
                52.79  "B" NCAA D3 B Cut
    Name                    Year School                  Seed    Prelims        
===============================================================================
  1 Drew Wagstaff             11 Rhodes                            53.50 q      
                  25.58       53.50 (27.92)                                        
  2 Sean Fronczak             13 Trinity                           53.88 q      
                  26.17       53.88 (27.71)                                        
  3 Steve Klabak              10 DePauw                            54.07 q      
                  25.77       54.07 (28.30)                                        
  4 Ryan Holody               12 Sewanee                           54.90 q      
                  26.76       54.90 (28.14)                                        
  5 Zach Dielmann             12 Trinity                           55.15 q      
                  26.55       55.15 (28.60)                                        
  6 Spencer Hill              10 Trinity                           55.33 q      
                  27.08       55.33 (28.25)                                        
  7 Joel Berger               11 Rhodes                            55.49 q      
                  26.70       55.49 (28.79)                                        
  8 Stewart Lowery            12 Centre                            55.60 q      
                  26.74       55.60 (28.86)                                        
-------------------------------------------------------------------------
  9 Patrick Flanigan          13 Southwestern                      55.97 q      
                  27.81       55.97 (28.16)                                        
 10 Brogan Runion             12 DePauw                            56.11 q      
                  27.06       56.11 (29.05)                                        
 11 Marcus Rochelle           13 Sewanee                           56.69 q      
                  27.27       56.69 (29.42)                                        
 12 Jeff Nadel                12 Colorado                          56.91 q      
                  27.90       56.91 (29.01)                                        
 13 Jason Weise               11 Rhodes                            57.84 q      
                  27.74       57.84 (30.10)                                        
 14 Denton O'Neal             13 Sewanee                           58.29 q      
                  28.56       58.29 (29.73)                                        
 15 Josh Stanfield            11 Southwestern                      58.55 q      
                  28.37       58.55 (30.18)                                        
 16 Will Bowers               13 Colorado                          58.62 q      
                  28.75       58.62 (29.87)                                        
-------------------------------------------------------------------------
 17 Cody Elozory              13 Hendrix                           59.22        
                  28.76       59.22 (30.46)                                        
 18 Charles Overton           13 Austin                          1:00.21        
                  29.08     1:00.21 (31.13)                                        
-------------------------------------------------------------------------
 19 Jeff Munn                 13 Austin                          1:03.85        
                  31.37     1:03.85 (32.48)                                        
 20 Blake Stroud              11 Hendrix                         1:08.73        
                  32.88     1:08.73 (35.85)                                        
 -- xBrendan Fischer          12 DePauw                           X57.69        
                  28.04       57.69 (29.65)                                        
 -- xNate Smith               13 DePauw                           X58.66        
                  29.00       58.66 (29.66)                                        
 

 
Event 24  Men 800 Yard Freestyle Relay
===============================================================================
   SCAC Open: # 6:47.00   3/18/2009 DePauw University, DePauw                  
                         J Montgomery, J Baugh, C Boehme, J Cook           
   SCAC Meet: ! 6:48.21   2/13/2009 , DePauw                                   
                         J Baugh, J Montgomery, C Boehme, J Cook           
                6:42.05  "A" NCAA D3 A Cut
                6:57.50  "B" NCAA D3 B Cut
    School                                                        Finals        
===============================================================================
  1 DePauw University  'A'                                      6:49.28 "B"    
     1) Robby Spichiger 13              2) Josh Baugh 11                  
     3) Johnny Montgomery 12            4) John Cook 10                   
                  23.14       49.21 (49.21)   1:15.85 (1:15.85)   1:43.61 (1:43.61)
        2:06.69 (23.08)     2:32.59 (48.98)   2:59.38 (1:15.77)   3:26.52 (1:42.91)
        3:48.58 (22.06)     4:14.05 (47.53)   4:40.85 (1:14.33)   5:07.71 (1:41.19)
        5:30.51 (22.80)     5:56.30 (48.59)   6:22.71 (1:15.00)   6:49.28 (1:41.57)
  2 Trinity University  'A'                                     6:58.02        
     1) Andrew Battles 12               2) Graham Mullings 10             
     3) Matt Wey 12                     4) Alex Miranda 12                
                  24.09       49.98 (49.98)   1:16.38 (1:16.38)   1:43.20 (1:43.20)
        2:06.67 (23.47)     2:32.71 (49.51)   2:59.34 (1:16.14)   3:26.08 (1:42.88)
        3:49.85 (23.77)     4:16.34 (50.26)   4:43.66 (1:17.58)   5:11.92 (1:45.84)
        5:35.63 (23.71)     6:02.60 (50.68)   6:30.29 (1:18.37)   6:58.02 (1:46.10)
  3 University of the South  'A'                                7:06.65        
     1) Ryan Holody 12                  2) Courtland Day 12               
     3) Jaime de la Fuente 12           4) Will Overton 12                
                  24.71       51.68 (51.68)   1:19.42 (1:19.42)   1:46.71 (1:46.71)
        2:10.56 (23.85)     2:37.67 (50.96)   3:05.40 (1:18.69)   3:33.68 (1:46.97)
        3:57.59 (23.91)     4:24.52 (50.84)   4:52.52 (1:18.84)   5:21.24 (1:47.56)
        5:45.13 (23.89)     6:12.09 (50.85)   6:39.63 (1:18.39)   7:06.65 (1:45.41)
  4 Colorado College  'A'                                       7:06.77        
     1) Devin Wahl 12                   2) Jeff Nadel 12                  
     3) Tom Grossinger 11               4) Jordan DeGayner 12             
                  25.58       52.60 (52.60)   1:19.74 (1:19.74)   1:47.03 (1:47.03)
        2:11.99 (24.96)     2:39.85 (52.82)   3:08.63 (1:21.60)   3:37.11 (1:50.08)
        4:01.43 (24.32)     4:28.56 (51.45)   4:56.81 (1:19.70)   5:26.14 (1:49.03)
        5:49.26 (23.12)     6:14.68 (48.54)   6:40.97 (1:14.83)   7:06.77 (1:40.63)
  5 Centre College  'A'                                         7:11.72        
     1) Will Jenkins 10                 2) Nick Thompson 10               
     3) Jamey Price 10                  4) Aaron Edwards 12               
                  25.58       53.18 (53.18)   1:22.37 (1:22.37)   1:50.40 (1:50.40)
        2:15.16 (24.76)     2:42.21 (51.81)   3:10.48 (1:20.08)   3:38.04 (1:47.64)
        4:02.04 (24.00)     4:28.51 (50.47)   4:56.67 (1:18.63)   5:25.50 (1:47.46)
        5:48.80 (23.30)     6:14.94 (49.44)   6:42.73 (1:17.23)   7:11.72 (1:46.22)
  6 Hendrix College  'A'                                        7:11.99        
     1) Brett Carr 10                   2) Austin Huffman 10              
     3) Justin Flanagan 13              4) Jake Eickman 11                
                  24.68       51.77 (51.77)   1:18.38 (1:18.38)   1:46.66 (1:46.66)
        2:10.60 (23.94)     2:38.47 (51.81)   3:07.52 (1:20.86)   3:37.31 (1:50.65)
        4:01.48 (24.17)     4:28.54 (51.23)   4:56.87 (1:19.56)   5:25.17 (1:47.86)
        5:48.69 (23.52)     6:15.91 (50.74)   6:43.91 (1:18.74)   7:11.99 (1:46.82)
  7 Rhodes College  'A'                                         7:17.16        
     1) Drew Wagstaff 11                2) Erik Campbell 12               
     3) Pieter Smith 10                 4) Alex Herran 12                 
                  24.82       52.54 (52.54)   1:21.58 (1:21.58)   1:50.71 (1:50.71)
        2:14.26 (23.55)     2:40.87 (50.16)   3:08.23 (1:17.52)   3:35.23 (1:44.52)
        3:59.35 (24.12)     4:26.94 (51.71)   4:55.71 (1:20.48)   5:24.86 (1:49.63)
        5:49.04 (24.18)     6:17.13 (52.27)   6:46.69 (1:21.83)   7:17.16 (1:52.30)
  8 Austin College  'A'                                         7:43.55        
     1) Tim Matthews 13                 2) Josh Tignor 12                 
     3) Jeff Munn 13                    4) Mark Perez 13                  
                  26.30       55.68 (55.68)   1:25.81 (1:25.81)   1:55.34 (1:55.34)
        2:21.86 (26.52)     2:51.71 (56.37)   3:22.24 (1:26.90)   3:52.05 (1:56.71)
        4:18.49 (26.44)     4:48.71 (56.66)   5:19.40 (1:27.35)   5:50.43 (1:58.38)
        6:14.70 (24.27)     6:42.93 (52.50)   7:13.00 (1:22.57)   7:43.55 (1:53.12)
  9 Southwestern University  'A'                                7:54.00        
     1) Taylor Steele 11                2) Stephen Montes 13              
     3) Steven Weddell 13               4) Thomas Newman 13               
                  26.38       55.04 (55.04)   1:24.28 (1:24.28)   1:54.16 (1:54.16)
        2:19.53 (25.37)     2:48.40 (54.24)   3:19.04 (1:24.88)   3:49.47 (1:55.31)
        4:15.31 (25.84)     4:44.93 (55.46)   5:16.90 (1:27.43)   5:51.15 (2:01.68)
        6:17.70 (26.55)     6:47.76 (56.61)   7:19.55 (1:28.40)   7:54.00 (2:02.85)
 10 DePauw University  'B'                                      7:09.13        
     1) Dylan Klossner 12               2) Brendan Flores 12              
     3) Tom Rich 11                     4) Kyle Kerrigan 10               
                  24.80       51.96 (51.96)   1:18.85 (1:18.85)   1:46.83 (1:46.83)
        2:11.20 (24.37)     2:38.69 (51.86)   3:07.04 (1:20.21)   3:35.32 (1:48.49)
        4:00.09 (24.77)     4:27.21 (51.89)   4:54.77 (1:19.45)   5:22.91 (1:47.59)
        5:47.05 (24.14)     6:13.63 (50.72)   6:41.54 (1:18.63)   7:09.13 (1:46.22)
 11 Trinity University  'B'                                     7:13.15        
     1) JJ Lubinski 12                  2) Sean Fronczak 13               
     3) Michael Brew 13                 4) CJ Robison 13                  
                  24.60       51.94 (51.94)   1:20.03 (1:20.03)   1:47.52 (1:47.52)
        2:11.91 (24.39)     2:39.29 (51.77)   3:07.21 (1:19.69)   3:34.89 (1:47.37)
        3:59.30 (24.41)     4:26.85 (51.96)   4:55.06 (1:20.17)   5:23.17 (1:48.28)
        5:47.46 (24.29)     6:15.88 (52.71)   6:44.47 (1:21.30)   7:13.15 (1:49.98)
 12 Centre College  'B'                                         7:24.86        
     1) Brent Bowman 11                 2) Shawn Malony 12                
     3) Stewart Lowery 12               4) Seth Boone 12                  
                  25.67       53.53 (53.53)   1:21.74 (1:21.74)   1:49.71 (1:49.71)
        2:13.86 (24.15)     2:40.51 (50.80)   3:09.07 (1:19.36)   3:37.44 (1:47.73)
        4:02.19 (24.75)     4:30.86 (53.42)   5:00.66 (1:23.22)   5:30.93 (1:53.49)
        5:47.27 (16.34)     6:25.62 (54.69)   6:55.09 (1:24.16)   7:24.86 (1:53.93)
 13 University of the South  'B'                                7:25.52        
     1) Peter Schildknecht 12           2) Cole Larsen 10                 
     3) Marcus Rochelle 13              4) John Richards 12               
                  25.85       53.75 (53.75)   1:22.58 (1:22.58)   1:50.52 (1:50.52)
        2:15.06 (24.54)     2:42.09 (51.57)   3:10.60 (1:20.08)   3:39.65 (1:49.13)
        4:05.21 (25.56)     4:33.70 (54.05)   5:03.84 (1:24.19)   5:34.15 (1:54.50)
        5:59.51 (25.36)     6:28.21 (54.06)   6:56.93 (1:22.78)   7:25.52 (1:51.37)
 14 Colorado College  'B'                                       7:39.04        
                  26.41       55.55 (55.55)   1:25.11 (1:25.11)   1:53.90 (1:53.90)
        2:18.82 (24.92)     2:46.39 (52.49)   3:16.96 (1:23.06)   3:49.06 (1:55.16)
        4:14.52 (25.46)     4:44.05 (54.99)   5:14.47 (1:25.41)   5:45.42 (1:56.36)
        6:11.10 (25.68)     6:40.58 (55.16)   7:10.49 (1:25.07)   7:39.04 (1:53.62)
 15 Rhodes College  'B'                                         7:48.34        
     1) Jason Weise 11                  2) Farkas Patay 11                
     3) Tyler Schultz 11                4) Ryan Berger 13                 
                  25.76       54.44 (54.44)   1:24.38 (1:24.38)   1:54.73 (1:54.73)
        2:20.78 (26.05)     2:50.59 (55.86)   3:20.51 (1:25.78)   3:50.56 (1:55.83)
        4:15.62 (25.06)     4:44.87 (54.31)   5:15.39 (1:24.83)   5:45.36 (1:54.80)
        6:12.20 (26.84)     6:42.61 (57.25)   7:15.02 (1:29.66)   7:48.34 (2:02.98)
 16 Hendrix College  'B'                                        7:56.25        
     1) Trevor Williams 10              2) Cody Elozory 13                
     3) Paul Yin 10                     4) Cameron Crane 11               
                  25.57       53.76 (53.76)   1:22.59 (1:22.59)   1:51.37 (1:51.37)
        2:16.34 (24.97)     2:44.74 (53.37)   3:15.54 (1:24.17)   3:46.12 (1:54.75)
        4:14.07 (27.95)     4:45.96 (59.84)   5:18.74 (1:32.62)   5:52.40 (2:06.28)
        6:20.09 (27.69)     6:50.02 (57.62)   7:22.75 (1:30.35)   7:56.25 (2:03.85)
Back