Lippincott named SCAC co-Offensive Player of the Week
September 29, 2004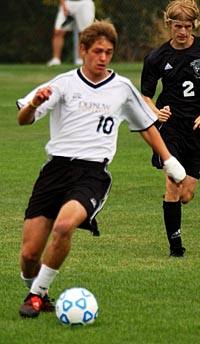 DePauw junior midfielder Craig Lippincott has been selected as the Southern Collegiate Athletic Conference Men's Soccer co-Offensive Player of the Week for his performances last weekend. Justin Sampson of Rhodes was the other selection.
In Friday's 9-1 win over Millsaps he totaled three goals and in the 2-0 victory over Oglethorpe he assisted on both goals.
The Tigers are 5-2 overall and 2-0 in the SCAC.
Back