Tiger Men Place Fourth at SCAC Track Championships
April 25, 2009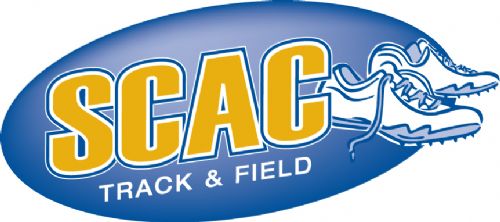 April 25, 2009, Sewanee, Tenn. — DePauw totaled 98 points and placed fourth at the 2009 Southern Collegiate Athletic Conference Men's Track and Field Championships. Trinity won with 198 followed by Centre with 172 and Rhodes with 134.
In today's finals, three Tigers scored in the 800 meters led by Jon Cripe in third (1:58.21), Chris Dietrick in fourth (1:58.52) and Tyler Giesting in eighth in 1:59.70.
Robert Steele finished fifth in both the 200 meters (23.16) and the 400 meters (49.83) and was sixth in the 100 meters in 11.49.
Justin Bull was fourth in the high jump at 1.93 meters (6-4) and seventh in the triple jump at 12.43 meters (40-9.5). Chris Gasbarra was fourth in the triple jump at 13.24 meters (43-5.25).
Mike Benson placed fourth in the discus with a throw of 42.12 meters (138-2), while Terance Brown was eighth in 36.63 meters (120-2). Stephen Griffy was fifth in the javelin at 50.46 meters (165.7).
Zack Weinberg was eighth in 5,000 meters in 16:11.50 as was Joe Evans in the 1,500 meters in 4:08.17.
The Tigers' 4 x 400-meter relay was second in 3:24.30 and the 4 x 100 relay was fifth in 43.33.
The top three in each event earn all-SCAC honors.
      SCAC Outdoor Track and Field Championships - 4/24/2009 to 4/25/2009      
                   The University of the South, Sewanee, TN                    
                                    Results                                    
 
                    Men - Team Rankings - 20 Events Scored
===============================================================================
    1) Trinity (Tex.)             198        2) Centre                    172   
    3) Rhodes                     134        4) DePauw                     98   
    5) Sewanee                     68        6) Colorado College           52.50
    7) Hendrix                     26.50     8) Southwestern (Tex.)        18   
    9) Oglethorpe                   6                                           


Men 100 Meter Dash
=================================================================================
    Name                    Year School                  Seed    Prelims  Wind H#
=================================================================================
Preliminaries
  1 Brown, Chalankis             Sewanee                10.95      10.97Q -4.0  3 
  2 Hayes, Spencer               Trinity (Tex.)         10.94      11.23Q -1.9  4 
  3 Palm, Greg                   Rhodes                 11.23      11.51Q -3.1  1 
  4 Hay, Aaron                   Centre                 11.14      11.53Q -3.0  2 
  5 Steele, Robert               DePauw                 11.73      11.27q -1.9  4 
  6 Peters, Brennen              Trinity (Tex.)         11.44      11.38q -4.0  3 
  7 McCaster, Ned                Centre                 11.43      11.40q -1.9  4 
  8 Cannon, Tyson                Trinity (Tex.)                    11.54q -3.1  1 
  9 Pierre, Charles              DePauw                 11.27      11.57  -3.1  1 
 10 Jacobs, Sean                 Rhodes                 11.34      11.58  -4.0  3 
 11 McMurray, Josh               Rhodes                 11.40      11.66  -1.9  4 
 12 Albright, Jordan             Centre                 11.61      11.68  -3.1  1 
 13 Adams, Jacob                 Sewanee                11.69      11.76  -1.9  4 
 14 Stechler, Kevin              Rhodes                 11.29      11.81  -3.0  2 
 15 Wojanis, Steve               DePauw                 11.68      11.88  -4.0  3 
 16 Morrison, Mike               Centre                 11.49      11.90  -4.0  3 
 17 Moore, Tim                   Sewanee                11.79      11.97  -3.0  2 
 18 Lozano, David                Southwestern (Te       11.98      11.98  -3.0  2 
 19 Sanfilippo, Anthony          Hendrix                11.73      11.99  -1.9  4 
 20 Cox, Anthony                 Southwestern (Te       12.95      12.17  -1.9  4 
 21 Campbell, Elijah             DePauw                 11.61      12.26  -3.0  2 
 22 Mitcheal, Jake               Hendrix                12.11      12.29  -4.0  3 
 23 Peel, Brennan                Southwestern (Te       11.60      12.38  -3.1  1 
 24 Wladyka, Matt                Southwestern (Te       12.56      12.75  -4.0  3 
 25 Scherr, Cory                 Trinity (Tex.)         12.70      12.84  -3.0  2 
 26 Moorer, Mitchell             Sewanee                12.56      12.91  -3.1  1 
 
Men 100 Meter Dash
=====================================================================================
    Name                    Year School               Prelims     Finals  Wind Points
=====================================================================================
Finals
  1 Brown, Chalankis             Sewanee                10.97      10.75  -1.2  10   
  2 Cannon, Tyson                Trinity (Tex.)         11.54      11.16  -1.2   8   
  3 Peters, Brennen              Trinity (Tex.)         11.38      11.23  -1.2   6   
  4 McCaster, Ned                Centre                 11.40      11.28  -1.2   5   
  5 Palm, Greg                   Rhodes                 11.51      11.36  -1.2   4   
  6 Steele, Robert               DePauw                 11.27      11.49  -1.2   3   
  7 Hay, Aaron                   Centre                 11.53      11.57  -1.2   2   
  8 Hayes, Spencer               Trinity (Tex.)         11.23      11.75  -1.2   1   
 
Men 200 Meter Dash
=================================================================================
    Name                    Year School                  Seed    Prelims  Wind H#
=================================================================================
Preliminaries
  1 Peters, Brennen              Trinity (Tex.)         21.99      22.16Q -1.0  4 
  2 Brown, Chalankis             Sewanee                22.55      22.44Q -1.3  2 
  3 Hay, Aaron                   Centre                 22.19      22.79Q -1.7  3 
  4 Ugorji, John                 Sewanee                23.04      22.90Q -1.1  1 
  5 Hayes, Spencer               Trinity (Tex.)         22.76      23.06q -1.7  3 
  6 Morrison, Mike               Centre                 22.69      23.07q -1.1  1 
  7 Steele, Robert               DePauw                 23.06      23.08q -1.1  1 
  8 Jacobs, Sean                 Rhodes                 22.76      23.11q -1.3  2 
  9 Albright, Jordan             Centre                 23.33      23.11  -1.0  4 
 10 Pierre, Charles              DePauw                 22.79      23.17  -1.0  4 
 11 Palm, Greg                   Rhodes                 22.69      23.21  -1.1  1 
 12 McMurray, Josh               Rhodes                 22.83      23.44  -1.7  3 
 13 Nichols, Tim                 Hendrix                23.24      23.57  -1.3  2 
 14 Scarver, Chris               DePauw                 23.53      23.61  -1.3  2 
 15 Stechler, Kevin              Rhodes                 22.80      23.69  -1.0  4 
 16 Sokolic, Matt                Trinity (Tex.)         22.95      23.73  -1.3  2 
 17 Douglas, Ronald              Sewanee                23.40      23.78  -1.7  3 
 18 Lowry, Alan                  Southwestern (Te       23.47      24.05  -1.3  2 
 19 Lozano, David                Southwestern (Te                  24.07  -1.1  1 
 20 Sanfilippo, Anthony          Hendrix                23.88      24.32  -1.1  1 
 21 Wojanis, Steve               DePauw                 23.33      24.37  -1.7  3 
 22 Zimbron, Luis                Oglethorpe                        24.46  -1.3  2 
 23 Mitcheal, Jake               Hendrix                24.68      24.79  -1.0  4 
 24 Tweedy, Nathan               Trinity (Tex.)         23.64      25.00  -1.1  1 
 25 Breshears, Gabriel           Hendrix                23.95      25.21  -1.7  3 
 26 Reinhold, Caleb              Oglethorpe             25.93      27.18  -1.0  4 
 27 Long, Allan                  Sewanee                23.39      30.23  -1.0  4 
 
Men 200 Meter Dash
=====================================================================================
    Name                    Year School               Prelims     Finals  Wind Points
=====================================================================================
Finals
  1 Brown, Chalankis             Sewanee                22.44      22.28  -1.7  10   
  2 Hay, Aaron                   Centre                 22.79      22.40  -1.7   8   
  3 Ugorji, John                 Sewanee                22.90      22.94  -1.7   6   
  4 Morrison, Mike               Centre                 23.07      23.02  -1.7   5   
  5 Steele, Robert               DePauw                 23.08      23.16  -1.7   4   
  6 Jacobs, Sean                 Rhodes                 23.11      23.31  -1.7   3   
 
Men 400 Meter Dash
============================================================================
    Name                    Year School                  Seed    Prelims  H#
============================================================================
Preliminaries
  1 Sheppard, Avery              Southwestern (Te                  49.68Q  2 
  2 Cook, Greg                   Rhodes                 50.49      50.21Q  3 
  3 Hay, Aaron                   Centre                 51.12      50.57Q  1 
  4 Ugorji, John                 Sewanee                51.11      49.94q  2 
  5 Steele, Robert               DePauw                 51.41      49.96q  2 
  6 Sokolic, Matt                Trinity (Tex.)         51.25      50.81q  1 
  7 Morrison, Mike               Centre                 52.18      50.97q  3 
  8 Nichols, Tim                 Hendrix                52.70      50.97q  2 
  9 Dsida, Brad                  Colorado College                  51.05   1 
 10 Breshears, Gabriel           Hendrix                52.14      51.08   3 
 11 Albright, Jordan             Centre                 53.89      51.23   2 
 12 Creedon, Kevin               Rhodes                 54.18      51.79   2 
 13 Giesting, Tyler              DePauw                 52.33      51.88   1 
 14 Dardenne, Cory               Rhodes                 53.17      52.02   1 
 15 Kilpatrick, Ryan             Trinity (Tex.)         53.77      52.73   3 
 16 Richardson, Bexter           Sewanee                54.23      52.97   3 
 17 Dvorscak, Bobby              DePauw                 53.70      53.00   3 
 18 Shiach, Ian                  Colorado College       54.19      53.33   2 
 19 Scarver, Chris               DePauw                 53.59      53.55   2 
 20 Schaefer, Brian              Southwestern (Te                  54.03   1 
 21 Hobbs, Jay                   Colorado College       54.83      54.39   3 
 22 Crawford, Thatcher           Hendrix                54.09      58.24   1 
 
Men 400 Meter Dash
================================================================================
    Name                    Year School               Prelims     Finals  Points
================================================================================
Finals
  1 Ugorji, John                 Sewanee                49.94      49.38   10   
  2 Hay, Aaron                   Centre                 50.57      49.40    8   
  3 Sheppard, Avery              Southwestern (Te       49.68      49.43    6   
  4 Sokolic, Matt                Trinity (Tex.)         50.81      49.70    5   
  5 Steele, Robert               DePauw                 49.96      49.83    4   
  6 Cook, Greg                   Rhodes                 50.21      50.38    3   
  7 Nichols, Tim                 Hendrix                50.97      50.76    2   
  8 Morrison, Mike               Centre                 50.97      58.63    1   
 
Men 800 Meter Run
================================================================================
    Name                    Year School                  Seed     Finals  Points
================================================================================
  1 Brush, Zach                  Trinity (Tex.)       1:51.91    1:54.65   10   
  2 Armstrong, Chass             Trinity (Tex.)       1:55.74    1:57.53    8   
  3 Cripe, Jon                   DePauw               1:57.61    1:58.51    6   
  4 Dietrick, Chris              DePauw               1:58.81    1:58.52    5   
  5 Gilmer, John                 Sewanee              1:59.03    1:59.16    4   
  6 French, Steele               Rhodes               1:58.23    1:59.64    3   
  7 Zimbron, Luis                Oglethorpe           1:59.21    1:59.65    2   
  8 Giesting, Tyler              DePauw               1:59.71    1:59.70    1   
  9 Bishop, Colby                Trinity (Tex.)       1:59.68    1:59.78  
 10 Campbell, Graham             Centre               2:01.84    2:00.14  
 11 Gazley, Colin                Colorado College     2:05.81    2:01.03  
 12 Jacobs, Matt                 Rhodes               2:02.50    2:01.88  
 13 Fergin, Kaleb                Colorado College     1:57.56    2:02.34  
 14 Broussard, Matthew           Southwestern (Te     2:05.59    2:03.79  
 15 Davis, Rex                   Sewanee              2:02.58    2:03.94  
 16 Williams, Andy               Centre               2:01.67    2:05.58  
 17 Maloney, Thomas              DePauw               2:06.41    2:06.32  
 18 Warth, Lucas                 Rhodes               2:04.94    2:07.13  
 19 Easley, Brian                Sewanee              2:07.83    2:07.41  
 20 Mohr, Will                   Sewanee              2:06.20    2:07.60  
 21 Edmonds, Robert              Trinity (Tex.)       2:01.25    2:08.07  
 22 Blankenship, Dillon          Hendrix              2:09.94    2:10.65  
 23 Reinhold, Caleb              Oglethorpe                      2:32.89  
 
Men 1500 Meter Run
================================================================================
    Name                    Year School                  Seed     Finals  Points
================================================================================
  1 Armstrong, Chass             Trinity (Tex.)       3:54.82    3:55.46   10   
  2 Brainerd, Jackson            Colorado College     3:57.45    3:56.89    8   
  3 French, Steele               Rhodes               4:02.80    3:59.15    6   
  4 Nelsen, Evan                 Rhodes               4:04.47    4:01.71    5   
  5 Brush, Zach                  Trinity (Tex.)       4:07.41    4:02.97    4   
  6 Gazley, Colin                Colorado College     4:04.65    4:04.01    3   
  7 Wagner, Andrew               Colorado College     4:04.06    4:04.31    2   
  8 Evans, Joe                   DePauw               4:03.52    4:08.17    1   
  9 Edmonds, Robert              Trinity (Tex.)       4:22.65    4:11.94  
 10 Beatty, Cody                 Rhodes               4:02.69    4:12.56  
 11 Wellik, Jay                  DePauw               4:12.68    4:13.02  
 12 Pucillo, Nick                DePauw               4:09.55    4:13.82  
 13 Warth, Lucas                 Rhodes               4:09.47    4:14.94  
 14 Winkler, Sebastian           Southwestern (Te     4:24.38    4:17.95  
 15 Cribb, Adam                  Trinity (Tex.)       4:12.21    4:21.25  
 16 Wilder, David                Colorado College     4:27.93    4:22.48  
 17 Campbell, Jake               DePauw               4:22.37    4:27.52  
 18 Lennon, Preston              Sewanee              4:28.24    4:29.17  
 19 English, Addison             Southwestern (Te     4:24.95    4:31.63  
 20 Cowan, Will                  Sewanee              4:42.62    4:48.65  
 
Men 5000 Meter Run
================================================================================
    Name                    Year School                  Seed     Finals  Points
================================================================================
  1 Brainerd, Jackson            Colorado College    15:41.08   15:30.94   10   
  2 Polio, Joey                  Centre              15:36.00   15:43.42    8   
  3 Polio, Willie                Centre              15:46.52   15:48.22    6   
  4 Handelman, Mark              Rhodes                         15:55.15    5   
  5 Kraft, Daniel                Colorado College    15:49.82   15:57.28    4   
  6 Moore, Chris                 Rhodes                         15:57.30    3   
  7 Gerken, Max                  Colorado College    16:39.67   16:03.07    2   
  8 Weinberg, Zack               DePauw              15:31.67   16:11.50    1   
  9 Richard, Pete                DePauw              15:51.71   16:12.31  
 10 Shaw, Charles                Colorado College    16:09.25   16:15.86  
 11 Beatty, Cody                 Rhodes              15:49.88   16:21.70  
 12 Deaton, Josh                 Rhodes              16:00.50   16:21.76  
 13 Cahall, Clinton              Centre              15:24.01   16:24.31  
 14 Woolley, James               Trinity (Tex.)      16:32.88   16:26.65  
 15 Rudd, Daniel                 Southwestern (Te    16:16.70   16:30.80  
 16 Evans, Joe                   DePauw              15:31.26   16:33.89  
 17 Hague, Chris                 Sewanee             16:30.86   16:40.55  
 18 Freeland, Zach               Southwestern (Te    17:02.00   16:47.31  
 19 Smith, Allen                 Southwestern (Te    16:18.04   16:58.59  
 20 Chinchilla, David            Hendrix             17:14.46   17:25.53  
 21 Gideon, Josh                 Southwestern (Te    16:53.00   18:13.91  
 -- Haynes, Winn                 Hendrix             17:15.69        DNF  
 
Men 10000 Meter Run
================================================================================
    Name                    Year School                  Seed     Finals  Points
================================================================================
  1 Weinberg, Zack               DePauw              32:44.76   33:35.64   10   
  2 Kellum, Drew                 Hendrix             32:50.83   33:46.53    8   
  3 Polio, Joey                  Centre              31:54.05   33:56.69    6   
  4 Hawley, Eric                 DePauw              32:02.91   34:03.22    5   
  5 Sanchez, Enrique             Oglethorpe                     34:08.33    4   
  6 Rudd, Daniel                 Southwestern (Te               34:12.34    3   
  7 Hague, Chris                 Sewanee             33:53.93   34:16.02    2   
  8 Polio, Willie                Centre                         34:22.39    1   
  9 Hawes, Will                  Rhodes                         34:45.75  
 10 Woolley, James               Trinity (Tex.)      34:36.50   34:47.82  
 11 Deaton, Josh                 Rhodes              32:45.10   35:27.85  
 12 Kober, Nate                  DePauw              33:15.21   35:41.78  
 13 Brunson, Steve               Rhodes                         36:42.12  
 
Men 110 Meter Hurdles
=================================================================================
    Name                    Year School                  Seed    Prelims  Wind H#
=================================================================================
Preliminaries
  1 Wildman, Todd                Trinity (Tex.)         14.16      15.24Q -2.1  2 
  2 Long, Allan                  Sewanee                15.04      15.25Q -2.0  1 
  3 Peters, Brennen              Trinity (Tex.)                    15.75q -2.0  1 
  4 Sheppard, Avery              Southwestern (Te       15.64      15.97q -2.0  1 
  5 Mervine, Jonathon            Rhodes                 15.68      16.32q -2.1  2 
  6 Avocato, Philip              Trinity (Tex.)         16.84      16.72q -2.1  2 
  7 Pearson, Daniel              Centre                 18.19      17.29q -2.0  1 
  8 Pikla, Casey                 Trinity (Tex.)                    17.31q -2.0  1 
  9 Moye, Jeremy                 Rhodes                 19.10      19.10  -2.0  1 
 10 Zimmerman, Alex              Centre                 20.09      19.32  -2.1  2 
 -- Carr, Mark                   Centre                 20.33         DQ  -2.1  2 
 
Men 110 Meter Hurdles
=====================================================================================
    Name                    Year School               Prelims     Finals  Wind Points
=====================================================================================
Finals
  1 Wildman, Todd                Trinity (Tex.)         15.24      14.80  -2.5  10   
  2 Long, Allan                  Sewanee                15.25      15.16  -2.5   8   
  3 Peters, Brennen              Trinity (Tex.)         15.75      15.73  -2.5   6   
  4 Sheppard, Avery              Southwestern (Te       15.97      16.09  -2.5   5   
  5 Mervine, Jonathon            Rhodes                 16.32      16.23  -2.5   4   
  6 Avocato, Philip              Trinity (Tex.)         16.72      16.73  -2.5   3   
  7 Pearson, Daniel              Centre                 17.29      17.16  -2.5   2   
  8 Pikla, Casey                 Trinity (Tex.)         17.31      17.42  -2.5   1   
 
Men 400 Meter Hurdles
================================================================================
    Name                    Year School                  Seed     Finals  Points
================================================================================
  1 Wildman, Todd                Trinity (Tex.)         52.78      52.36   10   
  2 Mervine, Jonathon            Rhodes                 54.28      53.34    8   
  3 Boccard, Logan               Colorado College       54.15      54.56    6   
  4 Purdy, Anson                 Rhodes                 55.59      55.03    5   
  5 Avocato, Philip              Trinity (Tex.)         57.41      55.16    4   
  6 Pearson, Daniel              Centre                 57.97      59.02    3   
  7 Lee, Brandon                 Centre               1:01.91    1:01.04    2   
  8 Carr, Mark                   Centre                 59.55    1:01.79    1   
 
Men 3000 Meter Steeplechase
================================================================================
    Name                    Year School                  Seed     Finals  Points
================================================================================
  1 Moore, Chris                 Rhodes               9:59.73    9:45.00   10   
  2 Gerken, Max                  Colorado College     9:56.51    9:52.78    8   
  3 Wellik, Jay                  DePauw               9:53.78    9:57.37    6   
  4 Pucillo, Nick                DePauw               9:54.00   10:07.58    5   
  5 Taber, Ben                   Colorado College    10:09.07   10:15.64    4   
  6 Polio, Joey                  Centre               9:45.22   10:20.56    3   
  7 Cahall, Clinton              Centre               9:58.17   10:24.34    2   
  8 Clark, Steve                 DePauw              10:24.63   10:25.71    1   
  9 Cribb, Adam                  Trinity (Tex.)      10:29.28   10:29.34  
 10 Dougan, Michael              Colorado College    10:27.07   10:31.08  
 11 Chinchilla, David            Hendrix             10:25.60   10:32.48  
 12 Barrett, Kyle                DePauw              10:35.24   10:48.18  
 13 McMillan, Robert             Rhodes              10:46.30   11:19.40  
 -- Handelman, Mark              Rhodes               9:48.16        DNF  
 
Men 4x100 Meter Relay
================================================================================
    School                                               Seed     Finals  Points
================================================================================
  1 Trinity (Tex.)  'A'                                 43.08      42.10   10   
  2 Centre  'A'                                         42.90      42.47    8   
  3 Sewanee  'A'                                        43.46      42.65    6   
  4 Rhodes  'A'                                         43.04      42.78    5   
  5 DePauw  'A'                                         43.63      43.33    4   
  6 Hendrix  'A'                                        45.64      45.21    3   
  7 Southwestern (Tex.)  'A'                            44.81      45.89    2   
 
Men 4x400 Meter Relay
================================================================================
    School                                               Seed     Finals  Points
================================================================================
  1 Rhodes  'A'                                       3:23.89    3:22.01   10   
  2 DePauw  'A'                                       3:30.97    3:24.30    8   
  3 Centre  'A'                                       3:29.69    3:25.19    6   
  4 Colorado College  'A'                             3:34.16    3:25.54    5   
  5 Trinity (Tex.)  'A'                               3:23.95    3:25.96    4   
  6 Sewanee  'A'                                      3:32.48    3:28.90    3   
  7 Southwestern (Tex.)  'A'                          3:35.40    3:29.60    2   
  8 Hendrix  'A'                                      3:38.24    3:47.04    1   
 
Men High Jump
==========================================================================================
    Name                    Year School                  Seed     Finals            Points
==========================================================================================
  1 Maldonado, Jerry             Hendrix                2.02m      2.03m    6-08.00  10   
  2 Wildman, Todd                Trinity (Tex.)         2.11m     J2.03m    6-08.00   8   
  3 Lippincott, Alex             Rhodes                 2.00m      1.98m    6-06.00   6   
  4 Bull, Justin                 DePauw                 1.89m      1.93m    6-04.00   5   
  5 Jones, Chrys                 Centre                 1.88m     J1.93m    6-04.00   4   
  6 Gill, Ryan                   Trinity (Tex.)         1.79m      1.83m    6-00.00   3   
  7 Zimmerman, Alex              Centre                 1.78m      1.78m    5-10.00   2   
  8 Ford, Jesse                  Hendrix                1.75m      1.73m    5-08.00   0.50
  8 Baird, Andrew                Colorado College       1.85m      1.73m    5-08.00   0.50
 -- Abner, Gordon                Trinity (Tex.)         1.77m         NH            
 -- Moore, Tim                   Sewanee                              NH            
 -- Osei-Kuffour, Jonathan       Trinity (Tex.)         1.80m         NH            
 -- Wladyka, Matt                Southwestern (Te                     NH            
 -- Barron, Isaac                Oglethorpe                           NH            
 
Men Pole Vault
==========================================================================================
    Name                    Year School                  Seed     Finals            Points
==========================================================================================
  1 Edwards, Nick                Centre                 3.95m      4.25m   13-11.25  10   
  2 Pikla, Casey                 Trinity (Tex.)         4.50m     J4.25m   13-11.25   8   
  3 Mahnken, Chris               DePauw                 4.11m      4.10m   13-05.25   6   
  4 Moye, Jeremy                 Rhodes                 4.15m      3.95m   12-11.50   5   
  5 Grest, Kyle                  Trinity (Tex.)         4.12m     J3.95m   12-11.50   4   
  6 Zimmerman, Alex              Centre                 3.55m      3.50m   11-05.75   3   
 
Men Long Jump
===============================================================================================
    Name                    Year School                  Seed     Finals  Wind           Points
===============================================================================================
  1 Wildman, Todd                Trinity (Tex.)         6.77m      6.96m   2.4  22-10.00  10   
  2 Abner, Gordon                Trinity (Tex.)         6.49m      6.85m   2.8  22-05.75   8   
  3 Jones, Chrys                 Centre                 6.96m      6.83m   0.2  22-05.00   6   
  4 Albright, Jordan             Centre                 6.62m      6.69m   1.9  21-11.50   5   
  5 Lippincott, Alex             Rhodes                 6.43m      6.60m   1.4  21-08.00   4   
  6 Osei-Kuffour, Jonathan       Trinity (Tex.)         6.62m      6.36m   1.7  20-10.50   3   
  7 Steele, Robert               DePauw                 6.47m      6.31m   2.6  20-08.50   2   
  8 Jacobs, Sean                 Rhodes                 5.80m      6.15m  +0.0  20-02.25   1   
  9 Zimmerman, Alex              Centre                 5.99m     J6.15m   1.6  20-02.25 
 10 Barron, Isaac                Oglethorpe             6.12m      5.94m   4.0  19-06.00 
 11 Moore, Tim                   Sewanee                5.91m      5.74m   0.3  18-10.00 
 12 Hobbs, Jay                   Colorado College       5.53m      5.67m   1.3  18-07.25 
 13 Ferguson, Ryan               DePauw                 5.82m      5.65m   1.8  18-06.50 
 14 Mahnken, Chris               DePauw                 5.87m      5.63m   0.8  18-05.75 
 15 Sanfilippo, Anthony          Hendrix                5.84m      5.53m   2.6  18-01.75 
 16 Baird, Andrew                Colorado College       5.53m      5.42m   1.2  17-09.50 
 17 Reinhold, Caleb              Oglethorpe             5.34m      5.26m   1.9  17-03.25 
 
Men Triple Jump
===============================================================================================
    Name                    Year School                  Seed     Finals  Wind           Points
===============================================================================================
  1 Jones, Chrys                 Centre                15.45m     15.02m  +0.0  49-03.50  10   
  2 Cook, Greg                   Rhodes                13.31m     13.48m   0.7  44-02.75   8   
  3 Osei-Kuffour, Jonathan       Trinity (Tex.)        13.35m     13.47m   0.4  44-02.50   6   
  4 Gasbarra, Chris              DePauw                12.38m     13.24m   3.6  43-05.25   5   
  5 Zimmerman, Alex              Centre                12.39m     12.98m  +0.0  42-07.00   4   
  6 Abner, Gordon                Trinity (Tex.)                   12.45m   1.8  40-10.25   3   
  7 Bull, Justin                 DePauw                12.96m     12.43m   1.5  40-09.50   2   
  8 Lippincott, Alex             Rhodes                12.65m     12.38m   0.9  40-07.50   1   
  9 Gill, Ryan                   Trinity (Tex.)        11.65m     11.95m   1.4  39-02.50 
 10 Barron, Isaac                Oglethorpe            11.70m     11.60m   1.3  38-00.75 
 
Men Shot Put
==========================================================================================
    Name                    Year School                  Seed     Finals            Points
==========================================================================================
  1 Wesson, Donald               Trinity (Tex.)        13.20m     14.27m   46-10.00  10   
  2 Bozarth, James               Centre                12.96m     13.38m   43-10.75   8   
  3 Character, Jeremy            Sewanee               12.84m     13.36m   43-10.00   6   
  4 Campbell, Justin             Trinity (Tex.)        13.68m     13.24m   43-05.25   5   
  5 Carter, Jacob                Centre                13.56m     13.16m   43-02.25   4   
  6 Mercy, Charles               Centre                12.99m     12.91m   42-04.25   3   
  7 Doane, Tyler                 DePauw                13.72m     12.82m   42-00.75   2   
  8 Maryott, Andrew              Rhodes                13.02m     12.78m   41-11.25   1   
  9 Brown, Terance               DePauw                12.98m     12.34m   40-06.00 
 10 Amacher, Steven              Rhodes                12.42m     12.06m   39-07.00 
 11 Fultz, Michael               DePauw                 9.62m     11.42m   37-05.75 
 12 Benson, Mike                 DePauw                11.58m     11.30m   37-01.00 
 13 Blanton, Michael             Oglethorpe            11.70m     11.08m   36-04.25 
 14 Buckeris, Robby              Trinity (Tex.)        10.57m     11.04m   36-02.75 
 15 Gebhardt, Max                Trinity (Tex.)        10.84m     10.95m   35-11.25 
 16 Boehm, Will                  Rhodes                11.52m     10.71m   35-01.75 
 17 Taylor, Andrew               Sewanee                9.44m      9.01m   29-06.75 
 18 Huelskamp, Ben               Sewanee                5.96m      6.08m   19-11.50 
 
Men Discus Throw
==========================================================================================
    Name                    Year School                  Seed     Finals            Points
==========================================================================================
  1 Campbell, Justin             Trinity (Tex.)        48.31m     49.72m     163-01  10   
  2 Maryott, Andrew              Rhodes                46.56m     46.92m     153-11   8   
  3 Wesson, Donald               Trinity (Tex.)        40.86m     42.12m     138-02   6   
  4 Benson, Mike                 DePauw                41.21m    J42.12m     138-02   5   
  5 Bozarth, James               Centre                39.64m     41.12m     134-11   4   
  6 Carter, Jacob                Centre                41.70m     40.45m     132-08   3   
  7 Amacher, Steven              Rhodes                38.65m     39.49m     129-07   2   
  8 Brown, Terance               DePauw                34.46m     36.63m     120-02   1   
  9 Character, Jeremy            Sewanee               40.40m     36.05m     118-03 
 10 Rabat, Ryan                  Trinity (Tex.)        35.99m     35.14m     115-03 
 11 Fenwick, Alex                Centre                36.76m     34.78m     114-01 
 12 Blanton, Michael             Oglethorpe            29.43m     33.52m     110-00 
 13 Boehm, Will                  Rhodes                33.70m     33.48m     109-10 
 14 Doane, Tyler                 DePauw                34.13m     32.00m     105-00 
 15 Buckeris, Robby              Trinity (Tex.)        29.07m     30.77m     100-11 
 -- Dixon, David                 Oglethorpe            28.19m        DNF            
 
Men Hammer Throw
==========================================================================================
    Name                    Year School                  Seed     Finals            Points
==========================================================================================
  1 Maryott, Andrew              Rhodes                46.72m     46.85m     153-08  10   
  2 Mercy, Charles               Centre                40.93m     41.22m     135-03   8   
  3 Boehm, Will                  Rhodes                35.73m     41.12m     134-11   6   
  4 Bozarth, James               Centre                41.15m     40.36m     132-05   5   
  5 Carter, Jacob                Centre                37.47m     38.70m     127-00   4   
  6 Buckeris, Robby              Trinity (Tex.)        35.42m     38.00m     124-08   3   
  7 Benson, Mike                 DePauw                35.45m     36.33m     119-02   2   
  8 Wesson, Donald               Trinity (Tex.)        36.88m     35.22m     115-07   1   
  9 Campbell, Justin             Trinity (Tex.)        30.00m     33.79m     110-10 
 10 Fenwick, Alex                Centre                27.77m     33.06m     108-05 
 11 Brown, Terance               DePauw                32.22m     31.99m     104-11 
 12 Fultz, Michael               DePauw                29.11m     31.73m     104-01 
 13 Doane, Tyler                 DePauw                29.40m     31.27m     102-07 
 14 Amacher, Steven              Rhodes                34.04m     29.67m      97-04 
 15 Thompson, Brian              Trinity (Tex.)        26.26m     29.61m      97-02 
 16 Blanton, Michael             Oglethorpe            20.39m     18.85m      61-10 
 17 Huelskamp, Ben               Sewanee               14.66m     15.71m      51-06 
 
Men Javelin Throw
==========================================================================================
    Name                    Year School                  Seed     Finals            Points
==========================================================================================
  1 Baer, Chris                  Trinity (Tex.)        60.60m     60.55m     198-08  10   
  2 Cook, Greg                   Rhodes                51.42m     54.36m     178-04   8   
  3 Mercy, Charles               Centre                52.46m     53.93m     176-11   6   
  4 Upton, Zach                  Centre                49.95m     50.49m     165-08   5   
  5 Griffy, Stephen              DePauw                50.47m     50.46m     165-07   4   
  6 Dearybury, Bill              Sewanee               53.90m     49.32m     161-10   3   
  7 Moore, Jon                   Hendrix               47.84m     47.23m     154-11   2   
  8 Zimmerman, Alex              Centre                48.40m     45.49m     149-03   1   
  9 Steele, Robert               DePauw                45.21m     44.94m     147-05 
 10 Gasbarra, Chris              DePauw                44.46m     44.66m     146-06 
 11 Carter, Jacob                Centre                           42.78m     140-04 
 12 Jacobs, Sean                 Rhodes                38.88m     41.07m     134-09 
 13 Thompson, Brian              Trinity (Tex.)        41.62m     40.03m     131-04 
 14 Rabat, Ryan                  Trinity (Tex.)        36.50m     36.57m     120-00 
 15 Lozano, David                Southwestern (Te                 35.98m     118-00 
 16 Lowry, Alan                  Southwestern (Te                 34.33m     112-07 
 17 Taylor, Andrew               Sewanee               33.80m     33.96m     111-05 
 18 Gebhardt, Max                Trinity (Tex.)        35.15m     33.81m     110-11 
 19 Blanton, Michael             Oglethorpe            36.84m     24.01m      78-09 
 -- Dixon, David                 Oglethorpe            37.43m       FOUL            
 
Back