DePauw in Third with One Round of SCAC Men's Golf Championship Remaining
April 25, 2009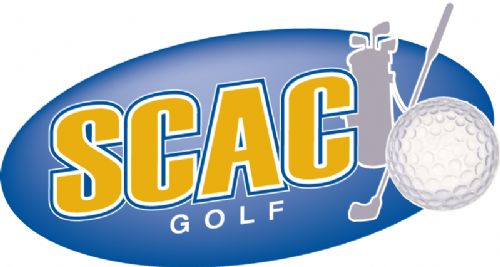 April 25, 2009, Tunica, Miss. — DePauw shot a second-round 319 and heads into Sunday's third and final round with a 636 and in third place at the Southern Collegiate Athletic Conference Golf Championships at Tunica National.
Fourth-ranked Oglethorpe leads with a 614, while Rhodes is second at 627. Trinity is fourth at 642 and Centre and Southwestern are tied for fifth at 648.
Ronnie Harris is in fifth with a 154 after shooting a 79 today. Peter Haller and Joey Piatek are each tied for 13th with a 160. Ryan Berra is tied for 17th with a 162 and Chase King is tied for 30th at 171.
Scott Pugh of Oglethorpe and Jonathan Alden of Trininty share the individual lead at 151.
Play wraps up on Sunday afternoon.
Back