DePauw Maintains National Volleyball Ranking
November 4, 2009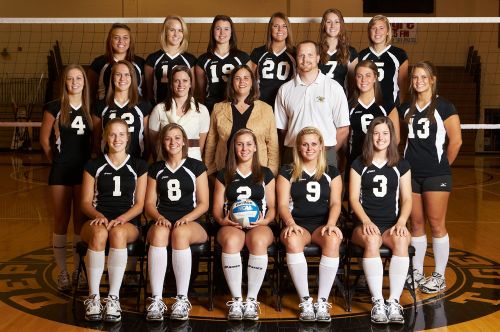 November 4, 2009, Greencastle, Ind. — Following a weekend split, the 27-7 Tigers remained ranked 24th in the latest American Volleyball Coaches Association Top 25 Poll.
DePauw totaled 79 points in the rankings, while Wisconsin-Oshkosh leads with 594 points and 22 of the 24 first-place votes. Juniata is second with 574 points followed by Washington-St. Louis with 557 points and one first-place vote.
The Tigers are one of four Southern Collegiate Athletic Conference schools ranked in the top 25 as Southwestern is 12th, Colorado College is 13th and Trinity is 17th.
DePauw competes in the SCAC Championship this weekend at Oglethorpe University in Atlanta. The Tigers are seeded third and open play on Friday in a 4:30 p.m. quarterfinal match. For more information on the Championship, please visit the official site.
Follow DePauw Athletics on Twitter | Become a Fan of DePauw Athletics on Facebook
Back