DePauw Women Take Narrow Lead with One Day Left at SCAC Championships
February 19, 2010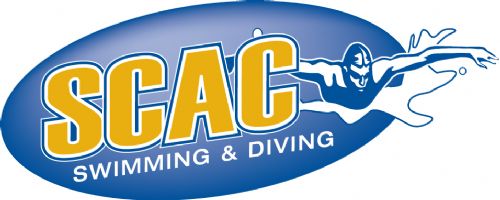 February 19, 2010, Louisville, Ky. — DePauw's 25th-ranked women moved into first place with one day remaining at the Southern Collegiate Athletic Conference Swimming and Diving Championships. The Tigers have 590.5 points with Trinity right behind with 586. Centre is third with 459. Complete information is available from the official site.
DePauw's 200-yard medley relay of Kendall Quisenberry, Catie Baker, Danielle Johnson and Katie Massey finished second in an NCAA "B" time of 1:48.17. Sally Tabler placed third in the 400 individual medley in 4:40.03, while Callie Boehme was fouth in 4:42.61 and Lindsay Riggs sixth in 4:47.11.
Massey placed second in the 100 butterfly in 59.32 seconds with Johnson in 11th in 1:01.14 and Courtney Lehmann in 14th in 1:02.63.
Nicole Rossillo was second in the 200 freestyle in 1:56.88 with Rachel Wheaton in seventh in 1:58.77. Rachael Mercer finished ninth in the event in 1:59.11 and Katie Morrison placed 11th in 2:00.35.
Baker captured the 100 breaststroke title in an NCAA "B" and school record time of 1:05.12 with Breanna Jennings in third in 1:08.47, Gina Zerbini in fourth in 1:08.47 and Joan Bemendefer in eighth in 1:12.34.
Quisenberry was DePauw's top finisher in the 100 backstroke after finishing eighth in 1:01.39 after swimming 1:00.93 in the prelims. Carroll Bible placed ninth in 1:01.30, while Riggs was 11th in 1:02.54.
The Tigers wrapped up the evening by winning the 800 free relay. Wheaton, Rossillo, Boehme and Baker set an SCAC meet and open record and broke the school mark in 7:49.77.
Competition wraps up on Saturday.
Follow DePauw Athletics on Twitter | Become a Fan of DePauw Athletics on Facebook
Licensed to Ralph Wright Natatorium - Site License
                                            HY-TEK's MEET MANAGER 3.0 2/19/2010
                   2010  Southern Collegiate Athletic Confer                   
                       Swimming and Diving Championships                       
                       Team Rankings - Through Event 40                        
 
                              Women - Team Scores                              
            Place School                                          Points
       ===================================================================
                1 DePauw University                  DPU             590.5
                2 Trinity University                 TRN             586  
                3 Centre College                     CEN             459  
                4 University of the South            SEW             285  
                5 Rhodes College                     RHO             271.5
                6 Hendrix College                    HDX             214  
                7 Colorado College                   COL             209  
                8 Southwestern University            SWU             190  
                9 Austin College                     AUS              97  
 
  

                   2010  Southern Collegiate Athletic Confer                   
                       Swimming and Diving Championships                       
                                    Results                                    
 
Event 11  Women 200 Yard Medley Relay
===============================================================================
   SCAC Open: # 1:46.17   2/13/2009 , Centre                                   
                         C Maggard, C Rhodes, L Starr, M Angel             
   SCAC Meet: ! 1:46.17   2/13/2009 , Centre                                   
                         C Maggard, C Rhodes, L Starr, M Angel             
                1:44.96  "A" NCAA D3 A Cut
                1:49.27  "B" NCAA D3 B Cut
    School                                                        Finals        
===============================================================================
  1 Centre College  'A'                                         1:47.68 "B"    
     1) Colleen Maggard 12              2) Meredith Angel 10              
     3) Laura Walton 12                 4) Sadie Allen 10                 
                  27.96       57.57 (29.61)     1:23.69 (26.12)     1:47.68 (23.99)
  2 DePauw University  'A'                                      1:48.17 "B"    
     1) Kendall Quisenberry 13          2) Catie Baker 12                 
     3) Danielle Johnson 10             4) Katie Massey 11                
                  28.68       58.57 (29.89)     1:24.88 (26.31)     1:48.17 (23.29)
  3 University of the South  'A'                                1:51.49        
     1) Haley Shepherd 13               2) Lizzie Black 13                
     3) Sara Neil 13                    4) Maddie Merrill 10              
                  28.34       59.79 (31.45)     1:26.06 (26.27)     1:51.49 (25.43)
  4 Trinity University  'A'                                     1:52.86        
     1) Kristen Zinser 11               2) Sara Griffis 11                
     3) Leslie Butts 13                 4) Renee Ulrich 10                
                  28.55     1:01.11 (32.56)     1:28.24 (27.13)     1:52.86 (24.62)
  5 Southwestern University  'A'                                1:55.06        
     1) Bailey Thompson 11              2) Sarah McCausland 13            
     3) Melissa Nelson 13               4) Sarah Ayers 12                 
                  28.36     1:02.34 (33.98)     1:30.52 (28.18)     1:55.06 (24.54)
  6 Rhodes College  'A'                                         1:55.47        
     1) Kristen Griffin 11              2) Laura Hofto 10                 
     3) Gianna Salvucci 12              4) Mae Gillespie 12               
                  28.40     1:02.36 (33.96)     1:29.68 (27.32)     1:55.47 (25.79)
  7 Colorado College  'A'                                       1:56.09        
     1) Whitney Petersen 12             2) Karen Rasmussen 10             
     3) Julia Rubinstein 13             4) Carrie Markel 12               
                  30.04     1:02.80 (32.76)     1:30.70 (27.90)     1:56.09 (25.39)
  8 Hendrix College  'A'                                        1:59.81        
     1) Leanne Mathurin 10              2) Cassandra Heimann 12           
     3) Christine Walsh 12              4) Landon McGarry 13              
                  31.15     1:04.66 (33.51)     1:33.15 (28.49)     1:59.81 (26.66)
  9 Austin College  'A'                                         2:02.66        
     1) Alex Brown 12                   2) Margaret Autry 13              
     3) Dolores Johnson 13              4) Christine Caldwell 10          
                  30.59     1:06.02 (35.43)     1:36.59 (30.57)     2:02.66 (26.07)
 10 DePauw University  'B'                                      1:51.42        
     1) Carroll Bible 13                2) Breanna Jennings 13            
     3) Lindsay Riggs 10                4) Courtney Lehmann 13            
                  29.33     1:00.49 (31.16)     1:27.18 (26.69)     1:51.42 (24.24)
 11 Centre College  'B'                                         1:54.04        
     1) Allison Galvagni 11             2) Tayllor Vetter 13              
     3) Amber Lyvers 10                 4) Christianna Parell 13          
                  29.80     1:02.26 (32.46)     1:29.64 (27.38)     1:54.04 (24.40)
 12 Trinity University  'B'                                     1:55.02        
     1) Bryden Banister 10              2) Annia Parra 10                 
     3) Jessica Schwartz 10             4) Mary West 11                   
                  29.55     1:02.69 (33.14)     1:29.61 (26.92)     1:55.02 (25.41)
 13 University of the South  'B'                                1:56.76        
     1) Katie Wakefield 13              2) Ann Rene Shores 11             
     3) Mollie Wakefield 11             4) Jaime Dickerson 10             
                  29.49     1:01.83 (32.34)     1:30.23 (28.40)     1:56.76 (26.53)
 14 Rhodes College  'B'                                         2:03.34        
     1) Kelly Helvenston 10             2) Kathy Marr 13                  
     3) Jackie Ward 10                  4) Monica Gaudioso 10             
                  31.28     1:07.97 (36.69)     1:36.45 (28.48)     2:03.34 (26.89)
 15 Colorado College  'B'                                       2:04.70        
     1) Kalen Acquisto 13               2) Leore Geller 12                
     3) Stephanie Locher 10             4) Jean Fryefield 10              
                  33.00     1:07.43 (34.43)     1:38.39 (30.96)     2:04.70 (26.31)
 16 Southwestern University  'B'                                2:08.30        
     1) Christine Moody 12              2) Stephanie Morton 10            
     3) Anya Lopez-Fuentes 10           4) Katie Coleman 11               
                  31.35     1:06.04 (34.69)     1:40.05 (34.01)     2:08.30 (28.25)
 17 Hendrix College  'B'                                        2:08.33        
     1) Kate Moran 12                   2) Alanna Montgomery 13           
     3) Emily Lenard 10                 4) Sarah Feather 11               
                  33.22     1:08.88 (35.66)     1:42.15 (33.27)     2:08.33 (26.18)
 

Event 13  Women 400 Yard IM
===============================================================================
   SCAC Open: # 4:28.79   3/14/2008 Katie Doogan, DePauw                       
   SCAC Meet: ! 4:34.21   2/13/2009 Callie Boehme, DePauw                      
                4:28.71  "A" NCAA D3 A Cut
                4:39.03  "B" NCAA D3 B Cut
    Name                    Year School               Prelims     Finals        
===============================================================================
Championship Final
  1 Lisa Tucci                13 Trinity              4:40.15    4:36.61 "B"    
                  28.66     1:02.08 (33.42)     1:38.44 (36.36)     2:14.23 (35.79)
        2:53.28 (39.05)     3:34.15 (40.87)     4:06.92 (32.77)     4:36.61 (29.69)
  2 Susanna Kirby             13 Rhodes               4:42.23    4:37.77 "B"    
                  29.25     1:02.24 (32.99)     1:38.88 (36.64)     2:13.95 (35.07)
        2:54.00 (40.05)     3:33.93 (39.93)     4:06.37 (32.44)     4:37.77 (31.40)
  3 Sally Tabler              11 DePauw               4:44.82    4:40.03        
                  29.87     1:03.42 (33.55)     1:39.74 (36.32)     2:15.35 (35.61)
        2:56.30 (40.95)     3:37.12 (40.82)     4:08.72 (31.60)     4:40.03 (31.31)
  4 Callie Boehme             11 DePauw               4:46.94    4:42.61        
                  31.11     1:07.02 (35.91)     1:42.81 (35.79)     2:18.41 (35.60)
        2:58.38 (39.97)     3:38.81 (40.43)     4:11.44 (32.63)     4:42.61 (31.17)
  5 Lauren Gates              11 Centre               4:50.19    4:44.22        
                  30.40     1:05.90 (35.50)     1:42.13 (36.23)     2:17.82 (35.69)
        2:59.07 (41.25)     3:41.17 (42.10)     4:13.23 (32.06)     4:44.22 (30.99)
  6 Lindsay Riggs             10 DePauw               4:45.27    4:47.11        
                  29.82     1:04.51 (34.69)     1:41.17 (36.66)     2:17.03 (35.86)
        2:58.54 (41.51)     3:40.38 (41.84)     4:14.05 (33.67)     4:47.11 (33.06)
  7 Hannah Emery              12 Rhodes               4:51.22    4:48.77        
                  30.20     1:04.48 (34.28)     1:41.80 (37.32)     2:18.47 (36.67)
        3:01.25 (42.78)     3:44.05 (42.80)     4:16.04 (31.99)     4:48.77 (32.73)
  8 Elizabeth Lewis           13 Southwestern         4:45.00    4:52.38        
                  30.15     1:04.23 (34.08)     1:41.51 (37.28)     2:18.91 (37.40)
        3:00.03 (41.12)     3:43.33 (43.30)     4:18.56 (35.23)     4:52.38 (33.82)
Consolation Final
  9 Christine Walsh           12 Hendrix              4:53.98    4:49.15        
                  30.84     1:06.88 (36.04)     1:43.39 (36.51)     2:20.91 (37.52)
        3:03.16 (42.25)     3:46.20 (43.04)     4:18.40 (32.20)     4:49.15 (30.75)
 10 Alice Fleet               10 Centre               4:52.40    4:49.38        
                  30.68     1:05.40 (34.72)     1:42.57 (37.17)     2:19.18 (36.61)
        3:02.08 (42.90)     3:20.61 (18.53)     3:44.94 (24.33)   4:49.38 (1:04.44)
 11 Sonni Szymczak            10 Trinity              4:55.51    4:54.66        
                  31.00     1:06.30 (35.30)     1:45.18 (38.88)     2:22.50 (37.32)
        3:05.18 (42.68)     3:48.03 (42.85)     4:22.28 (34.25)     4:54.66 (32.38)
 12 Alex Brown                12 Austin               4:56.32    4:55.12        
                  30.46     1:06.21 (35.75)     1:43.71 (37.50)     2:20.45 (36.74)
        3:03.91 (43.46)     3:47.15 (43.24)     4:21.38 (34.23)     4:55.12 (33.74)
 13 Ann Rene Shores           11 Sewanee              4:59.36    4:59.11        
                  32.66     1:11.25 (38.59)     1:51.20 (39.95)     2:30.59 (39.39)
        3:10.63 (40.04)     3:51.19 (40.56)     4:25.69 (34.50)     4:59.11 (33.42)
 14 Monica Gaudioso           10 Rhodes               5:01.77    5:05.38        
                  31.43     1:08.65 (37.22)     1:48.90 (40.25)     2:28.97 (40.07)
        3:13.08 (44.11)     3:56.72 (43.64)     4:31.72 (35.00)     5:05.38 (33.66)
 15 Hannah Allee              12 Hendrix              5:08.87    5:07.81        
                  32.07     1:10.40 (38.33)     1:49.89 (39.49)     2:29.34 (39.45)
        3:13.36 (44.02)     3:58.45 (45.09)     4:33.53 (35.08)     5:07.81 (34.28)
 16 Laura Hofto               10 Rhodes               5:10.14    5:11.30        
                  34.59     1:16.14 (41.55)     1:54.82 (38.68)     2:33.69 (38.87)
        3:16.63 (42.94)     4:00.00 (43.37)     4:35.97 (35.97)     5:11.30 (35.33)
 


Event 15  Women 100 Yard Butterfly
===============================================================================
   SCAC Open: # 56.32   2/13/2009 Lis Starr, Centre                            
   SCAC Meet: ! 56.32   2/13/2009 Lis Starr, Centre                            
                56.24  "A" NCAA D3 A Cut
                58.79  "B" NCAA D3 B Cut
    Name                    Year School               Prelims     Finals        
===============================================================================
Championship Final
  1 Sara Neil                 13 Sewanee                58.26      57.99 "B"    
                  27.18       57.99 (30.81)                                        
  2 Katie Massey              11 DePauw                 59.49      59.32        
                  27.52       59.32 (31.80)                                        
  3 Leigh Anne Ladymon        11 Trinity              1:00.02      59.37        
                  27.96       59.37 (31.41)                                        
  4 Sarah Ayers               12 Southwestern           58.81      59.40        
                  27.27       59.40 (32.13)                                        
  5 Mary Price                13 Trinity              1:00.48      59.78        
                  27.71       59.78 (32.07)                                        
  6 Laura Walton              12 Centre               1:00.58      59.86        
                  27.75       59.86 (32.11)                                        
  7 Leslie Butts              13 Trinity                59.53    1:00.56        
                  27.76     1:00.56 (32.80)                                        
  8 Amber Lyvers              10 Centre               1:01.15    1:01.62        
                  28.73     1:01.62 (32.89)                                        
Consolation Final
  9 Sadie Allen               10 Centre               1:01.56      59.72        
                  28.10       59.72 (31.62)                                        
 10 Jessica Schwartz          10 Trinity              1:01.15    1:00.98        
                  28.54     1:00.98 (32.44)                                        
 11 Danielle Johnson          10 DePauw               1:01.20    1:01.14        
                  27.57     1:01.14 (33.57)                                        
 12 Melissa Nelson            13 Southwestern         1:02.92    1:02.40        
                  29.30     1:02.40 (33.10)                                        
 13 Julia Rubinstein          13 Colorado             1:02.58    1:02.58        
                  29.24     1:02.58 (33.34)                                        
 14 Courtney Lehmann          13 DePauw               1:03.40    1:02.63        
                  29.02     1:02.63 (33.61)                                        
 15 Sonni Szymczak            10 Trinity              1:02.42    1:02.98        
                  30.19     1:02.98 (32.79)                                        
 16 Mollie Wakefield          11 Sewanee              1:04.10    1:05.13        
                  30.36     1:05.13 (34.77)                                        
 


Event 15  Women 100 Yard Butterfly
===============================================================================
   SCAC Open: # 56.32   2/13/2009 Lis Starr, Centre                            
   SCAC Meet: ! 56.32   2/13/2009 Lis Starr, Centre                            
                56.24  "A" NCAA D3 A Cut
                58.79  "B" NCAA D3 B Cut
    Name                    Year School                  Seed    Prelims        
===============================================================================
  1 Sara Neil                 13 Sewanee                           58.26 q"B"   
                  27.36       58.26 (30.90)                                        
  2 Sarah Ayers               12 Southwestern                      58.81 q      
                  27.55       58.81 (31.26)                                        
  3 Katie Massey              11 DePauw                            59.49 q      
                  27.40       59.49 (32.09)                                        
  4 Leslie Butts              13 Trinity                           59.53 q      
                  27.97       59.53 (31.56)                                        
  5 Leigh Anne Ladymon        11 Trinity                         1:00.02 q      
                  28.33     1:00.02 (31.69)                                        
  6 Mary Price                13 Trinity                         1:00.48 q      
                  27.89     1:00.48 (32.59)                                        
  7 Laura Walton              12 Centre                          1:00.58 q      
                  28.09     1:00.58 (32.49)                                        
  8 Amber Lyvers              10 Centre                          1:01.15 q      
                  28.33     1:01.15 (32.82)                                        
-------------------------------------------------------------------------
  9 Jessica Schwartz          10 Trinity                         1:01.15 q      
                  27.91     1:01.15 (33.24)                                        
 10 Danielle Johnson          10 DePauw                          1:01.20 q      
                  28.02     1:01.20 (33.18)                                        
 11 Sadie Allen               10 Centre                          1:01.56 q      
                  28.41     1:01.56 (33.15)                                        
 12 Sonni Szymczak            10 Trinity                         1:02.42 q      
                  29.57     1:02.42 (32.85)                                        
 13 Julia Rubinstein          13 Colorado                        1:02.58 q      
                  29.47     1:02.58 (33.11)                                        
 14 Melissa Nelson            13 Southwestern                    1:02.92 q      
                  29.25     1:02.92 (33.67)                                        
 15 Courtney Lehmann          13 DePauw                          1:03.40 q      
                  29.02     1:03.40 (34.38)                                        
 16 Mollie Wakefield          11 Sewanee                         1:04.10 q      
                  30.12     1:04.10 (33.98)                                        
-------------------------------------------------------------------------
 17 Alex Brown                12 Austin                          1:04.26        
                  29.86     1:04.26 (34.40)                                        
 18 Christine Walsh           12 Hendrix                         1:05.08        
                  32.07     1:05.08 (33.01)                                        
-------------------------------------------------------------------------
 19 Lizzie Black              13 Sewanee                         1:07.36        
                  32.08     1:07.36 (35.28)                                        
 20 Alanna Montgomery         13 Hendrix                         1:08.44        
                  31.73     1:08.44 (36.71)                                        
 21 Dolores Johnson           13 Austin                          1:08.55        
                  31.21     1:08.55 (37.34)                                        
 22 Kathy Marr                13 Rhodes                          1:09.29        
                  31.98     1:09.29 (37.31)                                        
 23 Emily Lenard              10 Hendrix                         1:11.34        
                  33.65     1:11.34 (37.69)                                        
 24 Anna Faurot               13 Sewanee                         1:12.85        
                  33.35     1:12.85 (39.50)                                        
 25 Anya Lopez-Fuentes        10 Southwestern                    1:20.34        
                  37.17     1:20.34 (43.17)                                        
 -- xSabrina Long             10 DePauw                         X1:02.18        
                  29.04     1:02.18 (33.14)                                        
 -- xKate O'Brien             13 Trinity                        X1:03.14        
                  30.03     1:03.14 (33.11)                                        
 -- xMallory Buth             12 DePauw                         X1:04.09        
                  29.89     1:04.09 (34.20)                                        
 -- xStephanie Lenox          12 Centre                         X1:06.98        
                  30.86     1:06.98 (36.12)                                        
 -- xHeather Battenberg       10 Centre                         X1:08.66        
                  31.05     1:08.66 (37.61)                                        
 




Event 17  Women 200 Yard Freestyle
===============================================================================
   SCAC Open: # 1:53.69             Chapman, Sewanee                           
   SCAC Meet: ! 1:53.94   2/18/2005 Leta Gatton, Trinity                       
                1:52.42  "A" NCAA D3 A Cut
                1:55.99  "B" NCAA D3 B Cut
    Name                    Year School               Prelims     Finals        
===============================================================================
Championship Final
  1 Colleen Maggard           12 Centre               1:57.12    1:54.82 "B"    
                  26.54       55.40 (28.86)     1:24.69 (29.29)     1:54.82 (30.13)
  2 Nicole Rossillo           13 DePauw               1:58.01    1:56.88        
                  26.86       56.27 (29.41)     1:26.38 (30.11)     1:56.88 (30.50)
  3 Ana Price                 13 Trinity              1:59.08    1:57.26        
                  27.99       58.23 (30.24)     1:27.58 (29.35)     1:57.26 (29.68)
  4 Carrie Markel             12 Colorado             1:58.02    1:58.21        
                  28.43       57.98 (29.55)     1:28.23 (30.25)     1:58.21 (29.98)
  5 Alix Kloster              12 Sewanee              1:59.00    1:58.47        
                  27.53       57.46 (29.93)     1:28.00 (30.54)     1:58.47 (30.47)
  6 Mary West                 11 Trinity              1:59.27    1:58.60        
                  27.85       57.66 (29.81)     1:28.01 (30.35)     1:58.60 (30.59)
  7 Rachel Wheaton            12 DePauw               1:58.60    1:58.77        
                  26.82       56.21 (29.39)     1:27.27 (31.06)     1:58.77 (31.50)
  8 Vanessa Morris            12 Hendrix              1:59.23    1:59.10        
                  28.10       58.26 (30.16)     1:28.76 (30.50)     1:59.10 (30.34)
Consolation Final
  9 Rachael Mercer            13 DePauw               1:59.47    1:59.11        
                  27.38       57.69 (30.31)     1:28.90 (31.21)     1:59.11 (30.21)
 10 Katie Burns               11 Colorado             2:01.01    1:59.87        
                  27.93       58.12 (30.19)     1:29.26 (31.14)     1:59.87 (30.61)
 11 Katie Morrison            12 DePauw               2:00.21    2:00.35        
                  27.53       58.01 (30.48)     1:29.29 (31.28)     2:00.35 (31.06)
 12 Rachel Berude             13 Trinity              2:00.92    2:00.65        
                  27.96       58.38 (30.42)     1:29.40 (31.02)     2:00.65 (31.25)
 13 Gianna Salvucci           12 Rhodes               2:00.01    2:01.53        
                  27.50       58.15 (30.65)     1:29.83 (31.68)     2:01.53 (31.70)
 14 Katie Kurzendoerfer       13 Centre               2:01.69    2:02.03        
                  28.30       58.97 (30.67)     1:30.57 (31.60)     2:02.03 (31.46)
 15 Sheryl Burt               13 Hendrix              2:02.49    2:02.33        
                  28.36       59.11 (30.75)     1:30.90 (31.79)     2:02.33 (31.43)
 16 Sarah Feather             11 Hendrix              2:02.39    2:03.28        
                  28.57       59.35 (30.78)     1:31.28 (31.93)     2:03.28 (32.00)
 



Event 17  Women 200 Yard Freestyle
===============================================================================
   SCAC Open: # 1:53.69             Chapman, Sewanee                           
   SCAC Meet: ! 1:53.94   2/18/2005 Leta Gatton, Trinity                       
                1:52.42  "A" NCAA D3 A Cut
                1:55.99  "B" NCAA D3 B Cut
    Name                    Year School                  Seed    Prelims        
===============================================================================
  1 Colleen Maggard           12 Centre                          1:57.12 q      
                  26.58       55.54 (28.96)     1:25.98 (30.44)     1:57.12 (31.14)
  2 Nicole Rossillo           13 DePauw                          1:58.01 q      
                  26.96       56.35 (29.39)     1:27.16 (30.81)     1:58.01 (30.85)
  3 Carrie Markel             12 Colorado                        1:58.02 q      
                  28.17       58.00 (29.83)     1:28.39 (30.39)     1:58.02 (29.63)
  4 Rachel Wheaton            12 DePauw                          1:58.60 q      
                  26.76       56.32 (29.56)     1:27.05 (30.73)     1:58.60 (31.55)
  5 Alix Kloster              12 Sewanee                         1:59.00 q      
                  27.66       58.00 (30.34)     1:28.65 (30.65)     1:59.00 (30.35)
  6 Ana Price                 13 Trinity                         1:59.08 q      
                  27.69       58.21 (30.52)     1:28.65 (30.44)     1:59.08 (30.43)
  7 Vanessa Morris            12 Hendrix                         1:59.23 q      
                  28.18       58.24 (30.06)     1:29.00 (30.76)     1:59.23 (30.23)
  8 Mary West                 11 Trinity                         1:59.27 q      
                  27.90       57.74 (29.84)     1:28.60 (30.86)     1:59.27 (30.67)
-------------------------------------------------------------------------
  9 Rachael Mercer            13 DePauw                          1:59.47 q      
                  27.40       57.31 (29.91)     1:28.69 (31.38)     1:59.47 (30.78)
 10 Gianna Salvucci           12 Rhodes                          2:00.01 q      
                  27.57       57.99 (30.42)     1:29.27 (31.28)     2:00.01 (30.74)
 11 Katie Morrison            12 DePauw                          2:00.21 q      
                  27.19       57.36 (30.17)     1:28.74 (31.38)     2:00.21 (31.47)
 12 Rachel Berude             13 Trinity                         2:00.92 q      
                  27.94       58.37 (30.43)     1:29.48 (31.11)     2:00.92 (31.44)
 13 Katie Burns               11 Colorado                        2:01.01 q      
                  28.43       59.73 (31.30)     1:30.62 (30.89)     2:01.01 (30.39)
 14 Katie Kurzendoerfer       13 Centre                          2:01.69 q      
                  28.12       58.54 (30.42)     1:29.98 (31.44)     2:01.69 (31.71)
 15 Sarah Feather             11 Hendrix                         2:02.39 q      
                  28.13       58.66 (30.53)     1:30.32 (31.66)     2:02.39 (32.07)
 16 Sheryl Burt               13 Hendrix                         2:02.49 q      
                  28.34       58.90 (30.56)     1:30.91 (32.01)     2:02.49 (31.58)
-------------------------------------------------------------------------
 17 Emily Hanson              13 Hendrix                         2:02.67        
                  28.06       59.09 (31.03)     1:31.11 (32.02)     2:02.67 (31.56)
 18 Jaime Dickerson           10 Sewanee                         2:02.86        
                  28.55       59.39 (30.84)     1:31.26 (31.87)     2:02.86 (31.60)
-------------------------------------------------------------------------
 19 Anya Mazor                13 Hendrix                         2:03.28        
                  28.57     1:00.16 (31.59)     1:31.80 (31.64)     2:03.28 (31.48)
 20 Whitney Petersen          12 Colorado                        2:03.55        
                  28.93       59.29 (30.36)     1:31.00 (31.71)     2:03.55 (32.55)
 21 Sandra Gregor             13 Centre                          2:04.01        
                  27.92       58.97 (31.05)     1:31.54 (32.57)     2:04.01 (32.47)
 22 Cassie Enix               10 DePauw                          2:04.02        
                  27.50       57.74 (30.24)     1:30.34 (32.60)     2:04.02 (33.68)
 23 Michele Comerota          11 Southwestern                    2:04.21        
                  28.55       59.32 (30.77)     1:31.16 (31.84)     2:04.21 (33.05)
 24 Julie Bennett             11 Sewanee                         2:04.29        
                  27.83       58.19 (30.36)     1:30.47 (32.28)     2:04.29 (33.82)
 25 Shannon Wofford           13 Centre                          2:05.48        
                  27.33       58.79 (31.46)     1:32.01 (33.22)     2:05.48 (33.47)
 26 Anya Arndt                13 Colorado                        2:07.74        
                  29.96     1:02.31 (32.35)     1:35.41 (33.10)     2:07.74 (32.33)
 27 Mae Gillespie             12 Rhodes                          2:08.98        
                  28.87     1:01.07 (32.20)     1:34.79 (33.72)     2:08.98 (34.19)
 28 Colleen Daly              11 Hendrix                         2:10.24        
                  29.06     1:00.61 (31.55)     1:34.80 (34.19)     2:10.24 (35.44)
 29 Kathryn Graves            13 Centre                          2:10.95        
                  28.60     1:01.28 (32.68)     1:35.85 (34.57)     2:10.95 (35.10)
 30 Landon McGarry            13 Hendrix                         2:12.49        
                  29.37     1:02.52 (33.15)     1:36.77 (34.25)     2:12.49 (35.72)
 31 Emily Lenard              10 Hendrix                         2:12.97        
                  31.28     1:04.39 (33.11)     1:38.90 (34.51)     2:12.97 (34.07)
 32 Meaghan Gomm              11 Austin                          2:15.90        
                  31.17     1:05.88 (34.71)     1:41.70 (35.82)     2:15.90 (34.20)
 33 Katie Coleman             11 Southwestern                    2:18.64        
                  31.97     1:06.82 (34.85)     1:42.58 (35.76)     2:18.64 (36.06)
 34 Kelsey Fowlkes            13 Colorado                        2:27.10        
                  34.55     1:11.61 (37.06)     1:49.76 (38.15)     2:27.10 (37.34)
 35 Amy Ulmer                 10 Hendrix                         2:34.73        
                  36.16     1:15.85 (39.69)     1:55.81 (39.96)     2:34.73 (38.92)
 -- xDarcy Wheeler            11 Trinity                        X2:02.27        
                  28.28       58.42 (30.14)     1:29.55 (31.13)     2:02.27 (32.72)
 -- xAbby Baumgartle          13 DePauw                         X2:13.93        
                  30.31     1:03.76 (33.45)     1:38.89 (35.13)     2:13.93 (35.04)
 -- xRachel Wilhoit           10 Centre                         X2:16.36        
                  30.98     1:05.73 (34.75)     1:41.03 (35.30)     2:16.36 (35.33)
 -- xSarah Kortebein          12 DePauw                         X2:17.25        
                  31.86     1:05.77 (33.91)     1:41.35 (35.58)     2:17.25 (35.90)
 



Event 19  Women 100 Yard Breaststroke
===============================================================================
   SCAC Open: # 1:04.20   2/13/2009 Meredith Angel, Centre                     
   SCAC Meet: ! 1:04.20   2/13/2009 Meredith Angel, Centre                     
                1:04.87  "A" NCAA D3 A Cut
                1:07.57  "B" NCAA D3 B Cut
    Name                    Year School               Prelims     Finals        
===============================================================================
Championship Final
  1 Catie Baker               12 DePauw               1:06.28    1:05.12 "B"    
                  30.74     1:05.12 (34.38)                                        
  2 Meredith Angel            10 Centre               1:06.23    1:06.47 "B"    
                  30.31     1:06.47 (36.16)                                        
  3 Breanna Jennings          13 DePauw               1:07.01    1:07.51 "B"    
                  31.77     1:07.51 (35.74)                                        
  4 Gina Zerbini              12 DePauw               1:09.36    1:08.47        
                  32.13     1:08.47 (36.34)                                        
  5 Lizzie Black              13 Sewanee              1:08.37    1:08.83        
                  32.20     1:08.83 (36.63)                                        
  6 Ann Rene Shores           11 Sewanee              1:09.99    1:10.10        
                  32.83     1:10.10 (37.27)                                        
  7 Melissa Smith             13 Centre               1:11.42    1:10.79        
                  33.22     1:10.79 (37.57)                                        
  8 Joan Bemendefer           12 DePauw               1:11.54    1:12.34        
                  33.85     1:12.34 (38.49)                                        
Consolation Final
  9 Evyn White                13 Centre               1:11.88    1:10.53        
                  33.28     1:10.53 (37.25)                                        
 10 Tayllor Vetter            13 Centre               1:11.82    1:11.69        
                  33.75     1:11.69 (37.94)                                        
 11 Annia Parra               10 Trinity              1:11.90    1:11.95        
                  34.13     1:11.95 (37.82)                                        
 12 Sara Griffis              11 Trinity              1:13.46    1:12.63        
                  34.23     1:12.63 (38.40)                                        
 13 Cassandra Heimann         12 Hendrix              1:13.27    1:12.82        
                  34.43     1:12.82 (38.39)                                        
 14 Karen Rasmussen           10 Colorado             1:13.00    1:13.88        
                  35.04     1:13.88 (38.84)                                        
 15 Laura Hofto               10 Rhodes               1:14.92    1:13.96        
                  34.30     1:13.96 (39.66)                                        
 16 Sarah McCausland          13 Southwestern         1:14.88    1:15.05        
                  34.69     1:15.05 (40.36)                                        


Event 19  Women 100 Yard Breaststroke
===============================================================================
   SCAC Open: # 1:04.20   2/13/2009 Meredith Angel, Centre                     
   SCAC Meet: ! 1:04.20   2/13/2009 Meredith Angel, Centre                     
                1:04.87  "A" NCAA D3 A Cut
                1:07.57  "B" NCAA D3 B Cut
    Name                    Year School                  Seed    Prelims        
===============================================================================
  1 Meredith Angel            10 Centre                          1:06.23 q"B"   
                  30.45     1:06.23 (35.78)                                        
  2 Catie Baker               12 DePauw                          1:06.28 q"B"   
                  31.08     1:06.28 (35.20)                                        
  3 Breanna Jennings          13 DePauw                          1:07.01 q"B"   
                  31.79     1:07.01 (35.22)                                        
  4 Lizzie Black              13 Sewanee                         1:08.37 q      
                  32.50     1:08.37 (35.87)                                        
  5 Gina Zerbini              12 DePauw                          1:09.36 q      
                  32.40     1:09.36 (36.96)                                        
  6 Ann Rene Shores           11 Sewanee                         1:09.99 q      
                  32.83     1:09.99 (37.16)                                        
  7 Melissa Smith             13 Centre                          1:11.42 q      
                  33.57     1:11.42 (37.85)                                        
  8 Joan Bemendefer           12 DePauw                          1:11.54 q      
                  33.82     1:11.54 (37.72)                                        
-------------------------------------------------------------------------
  9 Tayllor Vetter            13 Centre                          1:11.82 q      
                  34.05     1:11.82 (37.77)                                        
 10 Evyn White                13 Centre                          1:11.88 q      
                  34.09     1:11.88 (37.79)                                        
 11 Annia Parra               10 Trinity                         1:11.90 q      
                  34.32     1:11.90 (37.58)                                        
 12 Karen Rasmussen           10 Colorado                        1:13.00 q      
                  35.05     1:13.00 (37.95)                                        
 13 Cassandra Heimann         12 Hendrix                         1:13.27 q      
                  34.65     1:13.27 (38.62)                                        
 14 Sara Griffis              11 Trinity                         1:13.46 q      
                  34.69     1:13.46 (38.77)                                        
 15 Sarah McCausland          13 Southwestern                    1:14.88 q      
                  34.75     1:14.88 (40.13)                                        
 16 Laura Hofto               10 Rhodes                          1:14.92 q      
                  34.85     1:14.92 (40.07)                                        
-------------------------------------------------------------------------
 17 Janna Miller              11 Centre                          1:15.17        
                  35.28     1:15.17 (39.89)                                        
 18 Stephanie Morton          10 Southwestern                    1:15.56        
                  35.82     1:15.56 (39.74)                                        
-------------------------------------------------------------------------
 19 Anya Mazor                13 Hendrix                         1:15.99        
                  35.87     1:15.99 (40.12)                                        
 20 Margaret Autry            13 Austin                          1:17.13        
                  36.18     1:17.13 (40.95)                                        
 21 Alanna Montgomery         13 Hendrix                         1:17.75        
                  37.19     1:17.75 (40.56)                                        
 22 Brittney Keel             10 Austin                          1:19.66        
                  37.42     1:19.66 (42.24)                                        
 23 Mary Cunningham           13 Sewanee                         1:19.88        
                  37.65     1:19.88 (42.23)                                        
 24 Lauren Bresler            10 Hendrix                         1:25.32        
                  41.18     1:25.32 (44.14)                                        
 -- xKatherine Devillebichot  13 DePauw                         X1:12.60        
                  35.28     1:12.60 (37.32)                                        
 


Event 21  Women 100 Yard Backstroke
===============================================================================
   SCAC Open: # 57.98    3/9/2001 Katie Reis, DePauw                           
   SCAC Meet: ! 58.13   2/13/2009 Colleen Maggard, Centre                      
                57.48  "A" NCAA D3 A Cut
                59.64  "B" NCAA D3 B Cut
    Name                    Year School               Prelims     Finals        
===============================================================================
Championship Final
  1 Colleen Maggard           12 Centre                 59.11      58.01!"B"    
                  28.64       58.01 (29.37)                                        
  2 Sarah Ayers               12 Southwestern           59.02      58.97 "B"    
                  28.26       58.97 (30.71)                                        
  3 Bailey Thompson           11 Southwestern         1:00.05      59.53 "B"    
                  28.69       59.53 (30.84)                                        
  4 Kristen Zinser            11 Trinity                59.77      59.80        
                  29.29       59.80 (30.51)                                        
  5 Haley Shepherd            13 Sewanee              1:00.21      59.90        
                  29.33       59.90 (30.57)                                        
  6 Jennifer Ince             13 Trinity              1:01.36    1:00.54        
                  29.76     1:00.54 (30.78)                                        
  7 Kristen Griffin           11 Rhodes               1:00.46    1:00.91        
                  29.08     1:00.91 (31.83)                                        
  8 Kendall Quisenberry       13 DePauw               1:00.93    1:01.39        
                  29.65     1:01.39 (31.74)                                        
Consolation Final
  9 Carroll Bible             13 DePauw               1:01.58    1:01.30        
                  29.74     1:01.30 (31.56)                                        
 10 Bryden Banister           10 Trinity              1:03.10    1:02.45        
                  30.42     1:02.45 (32.03)                                        
 11 Lindsay Riggs             10 DePauw               1:02.19    1:02.54        
                  30.27     1:02.54 (32.27)                                        
 12 Laura Walton              12 Centre               1:03.08    1:02.88        
                  30.34     1:02.88 (32.54)                                        
 13 Jackie Ward               10 Rhodes               1:03.28    1:03.46        
                  30.58     1:03.46 (32.88)                                        
 14 Mary Price                13 Trinity              1:03.29    1:03.72        
                  30.76     1:03.72 (32.96)                                        
 15 Allison Galvagni          11 Centre               1:03.21    1:03.93        
                  31.24     1:03.93 (32.69)                                        
 16 Whitney Petersen          12 Colorado             1:03.30    1:04.62        
                  30.67     1:04.62 (33.95)                                        
 

Event 21  Women 100 Yard Backstroke
===============================================================================
   SCAC Open: # 57.98    3/9/2001 Katie Reis, DePauw                           
   SCAC Meet: ! 58.13   2/13/2009 Colleen Maggard, Centre                      
                57.48  "A" NCAA D3 A Cut
                59.64  "B" NCAA D3 B Cut
    Name                    Year School                  Seed    Prelims        
===============================================================================
  1 Sarah Ayers               12 Southwestern                      59.02 q"B"   
                  28.62       59.02 (30.40)                                        
  2 Colleen Maggard           12 Centre                            59.11 q"B"   
                  29.12       59.11 (29.99)                                        
  3 Kristen Zinser            11 Trinity                           59.77 q      
                  29.50       59.77 (30.27)                                        
  4 Bailey Thompson           11 Southwestern                    1:00.05 q      
                  29.07     1:00.05 (30.98)                                        
  5 Haley Shepherd            13 Sewanee                         1:00.21 q      
                  29.52     1:00.21 (30.69)                                        
  6 Kristen Griffin           11 Rhodes                          1:00.46 q      
                  29.15     1:00.46 (31.31)                                        
  7 Kendall Quisenberry       13 DePauw                          1:00.93 q      
                  29.56     1:00.93 (31.37)                                        
  8 Jennifer Ince             13 Trinity                         1:01.36 q      
                  29.47     1:01.36 (31.89)                                        
-------------------------------------------------------------------------
  9 Carroll Bible             13 DePauw                          1:01.58 q      
                  29.80     1:01.58 (31.78)                                        
 10 Lindsay Riggs             10 DePauw                          1:02.19 q      
                  29.88     1:02.19 (32.31)                                        
 11 Laura Walton              12 Centre                          1:03.08 q      
                  30.52     1:03.08 (32.56)                                        
 12 Bryden Banister           10 Trinity                         1:03.10 q      
                  30.57     1:03.10 (32.53)                                        
 13 Allison Galvagni          11 Centre                          1:03.21 q      
                  30.80     1:03.21 (32.41)                                        
 14 Jackie Ward               10 Rhodes                          1:03.28 q      
                  30.71     1:03.28 (32.57)                                        
 15 Mary Price                13 Trinity                         1:03.29 q      
                  30.52     1:03.29 (32.77)                                        
 16 Whitney Petersen          12 Colorado                        1:03.30 q      
                  30.37     1:03.30 (32.93)                                        
-------------------------------------------------------------------------
 17 Danielle Johnson          10 DePauw                          1:04.13        
                  30.65     1:04.13 (33.48)                                        
 18 Katie Wakefield           13 Sewanee                         1:04.44        
                  30.90     1:04.44 (33.54)                                        
-------------------------------------------------------------------------
 19 Christianna Parell        13 Centre                          1:04.80        
                  30.53     1:04.80 (34.27)                                        
 20 Kelly Helvenston          10 Rhodes                          1:05.52        
                  31.31     1:05.52 (34.21)                                        
 21 Ana McMurtry              10 Centre                          1:06.06        
                  31.11     1:06.06 (34.95)                                        
 22 Leanne Mathurin           10 Hendrix                         1:07.25        
                  32.13     1:07.25 (35.12)                                        
 23 Andrea Tukan              12 Colorado                        1:07.97        
                  33.03     1:07.97 (34.94)                                        
 24 Leore Geller              12 Colorado                        1:08.95        
                  33.69     1:08.95 (35.26)                                        
 25 Stephanie Locher          10 Colorado                        1:09.51        
                  33.28     1:09.51 (36.23)                                        
 26 Kate Moran                12 Hendrix                         1:10.18        
                  34.50     1:10.18 (35.68)                                        
 27 Kalen Acquisto            13 Colorado                        1:10.77        
                  33.48     1:10.77 (37.29)                                        
 28 Caitlin Hanley            13 Sewanee                         1:13.18        
                  35.54     1:13.18 (37.64)                                        
 -- xMallory Buth             12 DePauw                         X1:05.36        
                  31.33     1:05.36 (34.03)                                        
 


Event 23  Women 800 Yard Freestyle Relay
===============================================================================
   SCAC Open: # 7:53.66   2/15/2008 , Trinity                                  
                         L Ladymon, L Weigley, M West                      
   SCAC Meet: ! 7:53.66   2/15/2008 , Trinity                                  
                         L Ladymon, L Weigley, M West                      
                7:30.77  "A" NCAA D3 A Cut
                7:52.20  "B" NCAA D3 B Cut
    School                                                        Finals        
===============================================================================
  1 DePauw University  'A'                                      7:49.77#"B"    
     1) Rachel Wheaton 12               2) Nicole Rossillo 13             
     3) Callie Boehme 11                4) Catie Baker 12                 
                  26.82       56.50 (56.50)   1:27.52 (1:27.52)   1:59.99 (1:59.99)
        2:24.84 (24.85)     2:54.17 (54.18)   3:24.83 (1:24.84)   3:55.91 (1:55.92)
        4:22.88 (26.97)     4:52.69 (56.78)   5:23.53 (1:27.62)   5:53.71 (1:57.80)
        6:19.60 (25.89)     6:48.63 (54.92)   7:19.04 (1:25.33)   7:49.77 (1:56.06)
  2 Trinity University  'A'                                     7:50.50#"B"    
     1) Lisa Tucci 13                   2) Mary West 11                   
     3) Renee Ulrich 10                 4) Ana Price 13                   
                  27.68       57.78 (57.78)   1:28.56 (1:28.56)   1:59.67 (1:59.67)
        2:26.90 (27.23)     2:56.94 (57.27)   3:28.57 (1:28.90)   3:59.28 (1:59.61)
        4:25.92 (26.64)     4:55.15 (55.87)   5:24.91 (1:25.63)   5:54.26 (1:54.98)
        6:21.00 (26.74)     6:50.76 (56.50)   7:20.48 (1:26.22)   7:50.50 (1:56.24)
  3 University of the South  'A'                                7:56.96        
     1) Sara Neil 13                    2) Maddie Merrill 10              
     3) Alix Kloster 12                 4) Haley Shepherd 13              
                  27.37       57.06 (57.06)   1:27.29 (1:27.29)   1:57.15 (1:57.15)
        2:23.94 (26.79)     2:54.29 (57.14)   3:26.20 (1:29.05)   3:58.98 (2:01.83)
        4:26.12 (27.14)     4:55.99 (57.01)   5:26.98 (1:28.00)   5:57.80 (1:58.82)
        6:25.09 (27.29)     6:55.68 (57.88)   7:26.48 (1:28.68)   7:56.96 (1:59.16)
  4 Centre College  'A'                                         8:02.72        
     1) Katie Kurzendoerfer 13          2) Lauren Gates 11                
     3) Sandra Gregor 13                4) Sadie Allen 10                 
                  28.35       59.73 (59.73)   1:32.13 (1:32.13)   2:04.28 (2:04.28)
        2:31.16 (26.88)     3:01.45 (57.17)   3:32.87 (1:28.59)   4:04.73 (2:00.45)
        4:31.57 (26.84)     5:01.70 (56.97)   5:33.27 (1:28.54)   6:04.18 (1:59.45)
        6:31.34 (27.16)     7:01.13 (56.95)   7:31.74 (1:27.56)   8:02.72 (1:58.54)
  5 Hendrix College  'A'                                        8:08.41        
     1) Vanessa Morris 12               2) Sheryl Burt 13                 
     3) Emily Hanson 13                 4) Sarah Feather 11               
                  27.85       57.88 (57.88)   1:29.35 (1:29.35)   1:59.63 (1:59.63)
        2:27.50 (27.87)     2:58.04 (58.41)   3:29.96 (1:30.33)   4:01.45 (2:01.82)
        4:29.08 (27.63)     5:00.16 (58.71)   5:32.97 (1:31.52)   6:05.18 (2:03.73)
        6:32.88 (27.70)     7:03.54 (58.36)   7:35.65 (1:30.47)   8:08.41 (2:03.23)
  6 Rhodes College  'A'                                         8:12.97        
     1) Susanna Kirby 13                2) Gianna Salvucci 12             
     3) Jackie Ward 10                  4) Hannah Emery 12                
                  28.04       59.06 (59.06)   1:31.58 (1:31.58)   2:02.83 (2:02.83)
        2:29.99 (27.16)     3:01.33 (58.50)   3:33.64 (1:30.81)   4:06.09 (2:03.26)
        4:33.55 (27.46)     5:04.72 (58.63)   5:37.08 (1:30.99)   6:09.50 (2:03.41)
        6:37.67 (28.17)     7:09.09 (59.59)   7:41.11 (1:31.61)   8:12.97 (2:03.47)
  7 Colorado College  'A'                                       8:13.34        
     1) Carrie Markel 12                2) Andrea Tukan 12                
     3) Whitney Petersen 12             4) Katie Burns 11                 
                  29.26   1:00.46 (1:00.46)   1:31.80 (1:31.80)   2:03.07 (2:03.07)
        2:32.77 (29.70)   3:05.07 (1:02.00)   3:37.13 (1:34.06)   4:08.96 (2:05.89)
        4:35.81 (26.85)     5:07.21 (58.25)   5:39.94 (1:30.98)   6:13.84 (2:04.88)
        6:29.07 (15.23)     7:11.53 (57.69)   7:42.80 (1:28.96)   8:13.34 (1:59.50)
  8 Southwestern University  'A'                                8:13.44        
     1) Elizabeth Lewis 13              2) Melissa Nelson 13              
     3) Sarah Ayers 12                  4) Bailey Thompson 11             
                  28.63   1:00.61 (1:00.61)   1:34.03 (1:34.03)   2:06.83 (2:06.83)
        2:34.83 (28.00)     3:05.68 (58.85)   3:38.08 (1:31.25)   4:10.71 (2:03.88)
        4:37.42 (26.71)     5:08.07 (57.36)   5:40.23 (1:29.52)   6:12.16 (2:01.45)
        6:39.06 (26.90)     7:10.49 (58.33)   7:43.15 (1:30.99)   8:13.44 (2:01.28)
  9 DePauw University  'B'                                      8:08.28        
     1) Katie Morrison 12               2) Cassie Enix 10                 
     3) Lindsey Bauman 12               4) Rachael Mercer 13              
                  27.78       58.19 (58.19)   1:29.38 (1:29.38)   2:00.88 (2:00.88)
        2:28.23 (27.35)     2:59.48 (58.60)   3:32.27 (1:31.39)   4:05.92 (2:05.04)
        4:34.35 (28.43)     5:05.68 (59.76)   5:37.17 (1:31.25)   6:07.95 (2:02.03)
        6:34.45 (26.50)     7:04.90 (56.95)   7:36.81 (1:28.86)   8:08.28 (2:00.33)
 10 Trinity University  'B'                                     8:12.49        
     1) Rachel Berude 13                2) Leigh Anne Ladymon 11          
     3) Leslie Butts 13                 4) Jennifer Ince 13               
                  28.27       59.52 (59.52)   1:31.79 (1:31.79)   2:03.79 (2:03.79)
        2:32.17 (28.38)   3:03.89 (1:00.10)   3:36.44 (1:32.65)   4:08.06 (2:04.27)
        4:36.24 (28.18)     5:07.50 (59.44)   5:38.39 (1:30.33)   6:09.79 (2:01.73)
        6:36.30 (26.51)     7:07.03 (57.24)   7:39.60 (1:29.81)   8:12.49 (2:02.70)
 11 Centre College  'B'                                         8:23.13        
     1) Shannon Wofford 13              2) Kathryn Graves 13              
     3) Ana McMurtry 10                 4) Alice Fleet 10                 
                              59.47 (59.47)   1:32.39 (1:32.39)   2:05.71 (2:05.71)
        2:34.30 (28.59)   3:07.01 (1:01.30)   3:40.52 (1:34.81)   4:14.79 (2:09.08)
        4:42.20 (27.41)     5:13.11 (58.32)   5:45.22 (1:30.43)   6:18.40 (2:03.61)
        6:46.23 (27.83)     7:17.81 (59.41)   7:50.46 (1:32.06)   8:23.13 (2:04.73)
 12 Hendrix College  'B'                                        8:26.17        
     1) Colleen Daly 11                 2) Anya Mazor 13                  
     3) Christine Walsh 12              4) Hannah Allee 12                
                  29.43   1:01.76 (1:01.76)   1:37.17 (1:37.17)   2:11.42 (2:11.42)
        2:39.32 (27.90)     3:11.04 (59.62)   3:43.35 (1:31.93)   4:14.87 (2:03.45)
        4:33.47 (18.60)   5:15.32 (1:00.45)   5:49.50 (1:34.63)   6:22.19 (2:07.32)
        6:50.07 (27.88)     7:21.26 (59.07)   7:53.85 (1:31.66)   8:26.17 (2:03.98)
 13 University of the South  'B'                                8:29.57        
     1) Jaime Dickerson 10              2) Julie Bennett 11               
     3) Caitlyn White 10                4) Marcela Weber 13               
                  28.56       59.80 (59.80)   1:31.72 (1:31.72)   2:03.75 (2:03.75)
        2:32.65 (28.90)   3:04.30 (1:00.55)   3:36.69 (1:32.94)   4:08.78 (2:05.03)
        4:38.79 (30.01)   5:11.85 (1:03.07)   5:45.49 (1:36.71)   6:19.27 (2:10.49)
        6:49.65 (30.38)   7:23.43 (1:04.16)   7:55.97 (1:36.70)   8:29.57 (2:10.30)
 14 Colorado College  'B'                                       8:35.79        
     1) Karen Rasmussen 10              2) Leore Geller 12                
     3) Julia Rubinstein 13             4) Anya Arndt 13                  
                  29.63   1:02.23 (1:02.23)   1:35.94 (1:35.94)   2:09.21 (2:09.21)
        2:25.92 (16.71)   3:10.35 (1:01.14)   3:43.71 (1:34.50)   4:25.27 (2:16.06)
        4:47.47 (22.20)     5:20.61 (55.34)   5:54.91 (1:29.64)   6:28.35 (2:03.08)
        6:57.34 (28.99)   7:30.29 (1:01.94)   8:03.57 (1:35.22)   8:35.79 (2:07.44)
 15 Rhodes College  'B'                                         8:51.24        
     1) Laura Hofto 10                  2) Monica Gaudioso 10             
     3) Kelly Helvenston 10             4) Kathy Marr 13                  
                  30.68   1:04.28 (1:04.28)   1:39.05 (1:39.05)   2:13.85 (2:13.85)
        2:41.15 (27.30)     3:13.04 (59.19)   3:46.92 (1:33.07)   4:21.07 (2:07.22)
        4:51.19 (30.12)   5:25.46 (1:04.39)   6:00.35 (1:39.28)   6:35.36 (2:14.29)
        6:50.81 (15.45)     7:05.47 (30.11)   7:40.17 (1:04.81)   8:51.24 (2:15.88)
 16 Southwestern University  'B'                                8:54.03        
     1) Christine Moody 12              2) Katie Coleman 11               
     3) Stephanie Morton 10             4) Michele Comerota 11            
                  29.55   1:02.76 (1:02.76)   1:36.77 (1:36.77)   2:10.87 (2:10.87)
        2:43.06 (32.19)   3:18.83 (1:07.96)   3:55.30 (1:44.43)   4:30.28 (2:19.41)
        5:01.46 (31.18)   5:36.29 (1:06.01)   6:12.04 (1:41.76)   6:46.42 (2:16.14)
        7:14.38 (27.96)   7:46.69 (1:00.27)   8:19.83 (1:33.41)   8:54.03 (2:07.61)



Event 46  Women 100 Yard Butterfly Swim-off
===============================================================================
   SCAC Open: # 57.53   3/15/2002 Amy Allen, DePauw                            
   SCAC Meet: ! 58.60    2/9/2006 Liz Starr, Centre                            
                56.24  "A" NCAA D3 A Cut
                58.79  "B" NCAA D3 B Cut
    Name                    Year School                           Finals        
===============================================================================
  - Swim-off
  1 Amber Lyvers              10 Centre                         1:00.50        
                  28.56     1:00.50 (31.94)                                        
  2 Jessica Schwartz          10 Trinity                        1:00.99        
                  29.12     1:00.99 (31.87)                                        



Back