Tiger Men Advance to SCAC Semifinals with Win over Pirates
February 27, 2010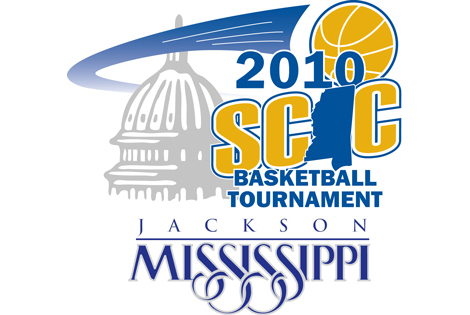 February 27, 2010, Jackson, Miss. — DePauw put together a 24-6 run over the final 8:19 of the first half which sparked the Tigers to a 67-60 Southern Collegiate Athletic Conference Tournament quarterfinal win over Southwestern. The Tigers face Austin in Saturday's 3 p.m. CST semifinal game. The Kangaroos defeated Rhodes, 74-68.
The Tigers were hot from the floor over the opening 20 minutes as they shot nearly 58 percent from the floor and knocked in 10-of-18 three-pointers in building a 45-26 halftime lead. Steve Lemasters hit five threes in the half and Tommy Weakley nailed four.
DePauw stretched the lead to 20 on a couple of occasions, but the Pirates closed the gap to 54-47 with 8:34 left and with a 17-4 run.
The Tigers pushed it back to 12, but Southwestern twice trimmed the lead to six with the latest coming at 64-58 with 41 seconds left. Tony James hit two free throws with 37 seconds left to help seal the win.
Lemasters led the Tigers with 18 followed by Tom Callen and David Gray with 13 each and Weakley with 12. Gray grabbed nine rebounds, while James and Sean Haseley each dished out four assists.
Travis Barber led Southwestern with 16 points followed by Anthony Cox and Jonathan Brown with 14 each. Nick Caputo grabbed six rebounds.
The Tigers shot just under 46 percent from the floor, while Southwestern hit just less than 43 percent. DePauw held a 36-24 edge on the boards.
DePauw improved to 19-7 with the win, while Southwestern finished its season at 16-10.
Follow DePauw Athletics on Twitter | Become a Fan of DePauw Athletics on Facebook
Back