DePauw Wins Fifth Straight SCAC President's Trophy
April 28, 2010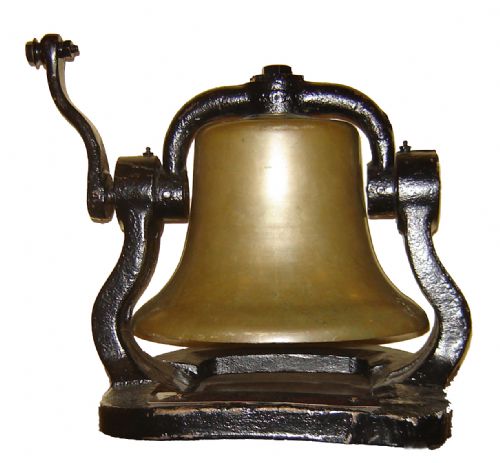 April 28, 2010, Suwanee, Ga. — With spring championships in women's tennis and women's golf and second-place finishes in men's and women's track & field, baseball and men's tennis, DePauw University captured the 2009-10 Southern Collegiate Athletic Conference President's Trophy by a 127.5-point margin. COMPLETE RELEASE

DePauw finished with 925 points, followed by Trinity University with 797.5 points, Centre College with 777.5 points and Rhodes College with 722.5 points.

DePauw has now won the last five SCAC all-sports trophies and six in its 12 years of SCAC competition.
The Tigers' 127.5-point margin was its largest and equals the total margin from the last four all-sports races combined.

In addition to DePauw's two spring sports titles, the Tigers also won titles this year in women's cross country, women's basketball and men's swimming and diving and shared the championship in football. Prior to the four second-place finishes in the spring, DePauw also placed second in men's cross country, field hockey, men's basketball and women's swimming and diving.
Following DePauw, Trinity, Centre and Rhodes in the 2009-10 all-sports standings, Sewanee-The University of the South finished fifth with 522.5 points and Southwestern was sixth with 502.5 points.

Hendrix College came in at seventh with 420 points, followed by Millsaps College in eighth at 395 points and Colorado College in ninth with 372.5 points. Rounding out the standings, Austin College was 10th with 287.5 points, followed by Oglethorpe University with 272.5 points.

DePauw is just the third school in the history of the conference (CAC or SCAC) to put together a President's Trophy win streak of five or more years. Rose-Hulman Institute of Technology won five straight all-sports trophy from 1984-1985 to 1988-1989 and Trinity University won seven straight from 1993-1994 to 1999-2000.
Follow DePauw Athletics on Twitter | Become a Fan of DePauw Athletics on Facebook
Back