Tigers Collect Road Win over Oglethorpe
January 8, 2011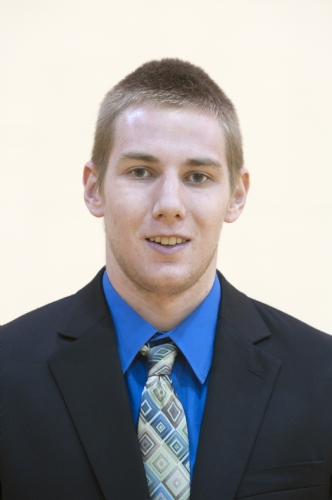 January 8, 2011, Atlanta, Ga. — DePauw scored 10 straight points in the second half which stretched a three-point lead to double digits on the way to a 73-61 Southern Collegiate Athletic Conference win at Oglethorpe.
The Tigers improved to 7-6 overall and 2-2 in the SCAC and snapped a four-game losing streak with the win. The Stormy Petrels dropped to 6-7 overall and 2-2 in the conference.
DePauw trailed briefly at the start of the game, but scored the next eight points to take a 10-3 lead. The first half advantage reached 10 points at 32-22 before the Stormy Petrels scored the final six points of the half to close the lead to 32-28 at the intermission.
The Tigers' lead remained in single digits through much of the second half and DePauw still held a 49-46 advantage with just under eight minutes left. Ross Simpson's bucket followed by Michael Wilkison's three-pointer made it 54-46 before Sean Haseley hit a layup and a three and extended the lead to 13 with 4:10 remaining. The Stormy Petrels got no closer than 11 the rest of the way.
Haseley (pictured) led the Tigers with 17 points and eight rebounds, while Wilkison followed with 11. Joe Bergfeld and Tommy Weakley each scored 10 and Bergfeld also grabbed eight boards.
Todd Ward paced Oglethorpe with 16 points with Alex Richey adding 15 and Alec Pitts 13. Ward and Richey each grabbed five rebounds.
DePauw shot just over 53 percent from the floor and hit 10-of-19 three-pointers, while Oglethorpe shot 41.8 percent. The Tigers also held a 35-26 edge on the boards.
The Tigers travel to Sewanee tomorrow for a 2 p.m. CST game, while Oglethorpe hosts Centre tomorrow afternoon.
Follow DePauw Athletics on Twitter | Become a Fan of DePauw Athletics on Facebook
Back