#15 DePauw Drops Opening Match of ITA Indoor Championship to Third-Ranked Emory
March 4, 2011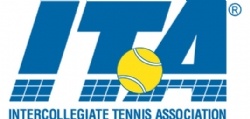 March 4, 2011, St. Peter, Minn. — The 15th-ranked Tigers dropped to 2-2 on the season following an 8-1 loss to third-ranked Emory in a quarterfinal match at the Intercollegiate Tennis Association Division III National Indoor Championship.
Emory, the top seeded team at the tournament, swept the doubles play and took wins at first through fifth singles. The eighth-seeded Tigers' lone win came at sixth singles as Elizabeth Young defeated Taylor Brandt 7-5, 6-4.
DePauw takes on seventh-ranked and host Gustavus Adolphus at 8:30 a.m. tomorrow.
DePauw University vs Emory University
Mar 04, 2011 at St. Peter, Minn.
(Swanson Tennis Center)

#3 Emory University 8, #15 DePauw University 1

 Singles competition 
1. Clark, Gabrielle (EMORY) def. Janelle Arita (DEPAUW) 6-2, 6-2
2. Wylie, Jordan (EMORY) def. Kelly Gebert (DEPAUW) 6-0, 6-2
3. McManigle, Lorne (EMORY) def. Tricia Wilks (DEPAUW) 6-2, 4-6, 1-0 (12-10)
4. Dawson, Zahra (EMORY) def. Meg Crowley (DEPAUW) 6-2, 6-2
5. Padmanabhan, Malavik (EMORY) def. Katie Regan (DEPAUW) 6-2, 6-0
6. Elizabeth Young (DEPAUW) def. Brandt, Taylor (EMORY) 7-5, 6-4

 Doubles competition 
1. Wylie, Jordan/Clark, Gabrielle (EMORY) def. Janelle Arita/Kelly Gebert (DEPAUW) 9-7
2. McManigle, Lorne/Dawson, Zahra (EMORY) def. Tricia Wilks/Lizzy Whitlatch (DEPAUW) 8-2
3. Padmanabhan, Malavik/Kelly, Brenna (EMORY) def. Elizabeth Young/Meg Crowley (DEPAUW) 8-3

Match Notes:
Order of finish: Doubles (2,3,1); Singles (,2,1,3,4,5,6)
2011 ITA Women's Division III Indoor Championship First Round

Follow DePauw Athletics on Twitter | Become a Fan of DePauw Athletics on Facebook
Back