DePauw Claims Second Straight Tampa Bay Shootout Title
December 30, 2008
December 30, 2008, Tampa, Fla. — DePauw led by as many 27 in the first half and held on for a 74-58 win and its second straight Tampa Bay Shootout title. The Tigers improved to 7-4 with the win, while the Hawks dropped to 4-6.
Mike Moore opened the game with a pair of three-pointers and Steve Lemasters (pictured) followed with another as the Tigers jumped out to a 9-1 lead just two minutes into the contest. DePauw later put together a 19-1 run capped by Tom Callen's dunk with 6:10 remaining which made it 33-6.
Huntingdon then scored the next 12 points and closed the half with a 16-2 stretch which cut the Tigers' halftime lead to 35-22.
The Hawks opened the second half with a 13-5 run which closed the gap to 40-35 with 14:39 left in the game and Huntingdon was still within five at 56-51 after Regie Sprouse hit a three with 8:14 remaining. Lemasters and Moore hit back-to-back threes which started a 16-2 run and put the game away.
Moore led the Tigers with 21, while Lemasters added 18 and Sean Haseley followed with 10. Lemasters was named the tournament most vaulable player and Moore earned a spot on the all-tournament team. Each hit 5-of-10 three-pointers in the win as the Tigers nailed 13-of-37 from beyond the arc. Moore's selection to the Tampa Bay Shootout all-tourney team was his third in four years.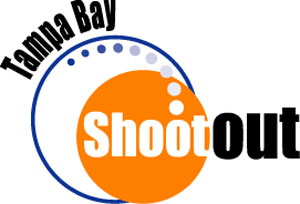 Sprouse paced the Hawks with 22 and earned a spot on the all-tournament team. Deshaun Williams followed with 12 and Jeremy Pittman added 10.
DePauw outrebounded the Hawks by a 46-30 margin and were paced by Drew Wills with eight. Wills also added a game-high five assists. Pittman grabbed seven rebounds for Huntingdon.
The Tigers shot 42.6 percent for the contest, while Huntingdon connected on 37.3 percent and just 22.2 percent in the first half.
In the third-place game, Lynchburg topped Drew by an 84-60 score. Drew's Kyle Joyce and Lynchburg's Mason Wooldridge were also named to the all-tournament team.
Complete scores and recaps from the tournament including the all-tournament are available here. DePauw University has served as hosts of all five Tampa Bay Shootouts.
DePauw returns to Southern Collegiate Athletic Conference action on Sunday, January 4, when it hosts Centre at 1 p.m.
Back