Tiger Women Finish Second at SCAC Golf Championships
April 26, 2009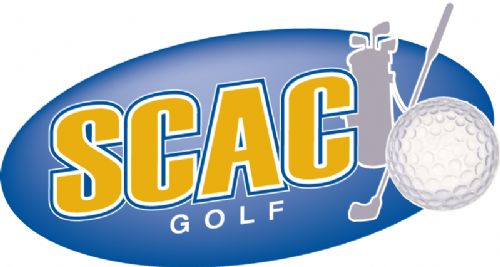 April 26, 2009, Tunica, Miss. — DePauw's women, ranked 11th in Division III, finished second to fourth-ranked Southwestern at the Southern Collegiate Athletic Conference Golf Championships. It marked the ninth straight years the Tigers finished among the top two.
Southwestern shot a tournament-best 320 in today's final round and finished with a three-round total of 969. The Tigers totaled 1,041, while Centre was third at 1,067 and Rhodes fourth at 1,078.
Nikki Garza and Taylor Beaty each earned all-conference honors as Garza finished eighth with a 254 and Beaty tied for ninth with a 254. Erin Kielty was 14th with a 266 followed by Natalie Gough in a tie for 15th with a 271 and Kelly Gaughan in 17th with a 272.
Southwestern's Marisa Mauldin was the medalist with a 233.

SCAC Championships
Tunica National
Tunica, Miss.
Dates: 4/24-26/2009
Par 72, 5804 yards  (9 teams, 39 players)

Southwestern University....... 328 321 320   969  +105      1st
Marisa Mauldin................  77  75  81   233   +17      1st
Emily Bartholet...............  77  84  76   237   +21      2nd
Cody Wallace..................  88  81  80   249   +33   t- 3rd
Kristen Davenport.............  86  81  83   250   +34      5th
Delilah Dominguez.............  88  90  95   273   +57   t-18th

DePauw University............. 353 338 350  1041  +177      2nd
Nicole Garza..................  87  80  86   253   +37      8th
Taylor Beaty..................  88  82  84   254   +38   t- 9th
Erin Kielty...................  87  89  90   266   +50     14th
Natalie Gough.................  91  90  90   271   +55   t-15th
Kelly Gaughan.................  91  87  94   272   +56     17th

Centre College................ 355 356 356  1067  +203      3rd
Emily Bachert.................  84  82  86   252   +36   t- 6th
Katie McKenna.................  86  89  89   264   +48     12th
Marissa Cianchetti............  91  92  90   273   +57   t-18th
Paige Burton..................  94  93  91   278   +62   t-20th
Sarah Fisher.................. 110 106 100   316  +100   t-29th

Rhodes College................ 374 356 348  1078  +214      4th
Stephanie Mingos..............  83  86  80   249   +33   t- 3rd
Christy Siegel................  90  92  83   265   +49     13th
M. Galligan-Oltmann...........  99  86  86   271   +55   t-15th
Nicole Jones.................. 102  92 102   296   +80     27th
Jami King..................... 109  99  99   307   +91     28th

Trinity....................... 380 344 364  1088  +224      5th
Monica Mercado................  90  83  79   252   +36   t- 6th
Julia Orrange.................  97  87  94   278   +62   t-20th
Kaitlin Elsenheimer...........  97  86  96   279   +63   t-22nd
Olivia Kotter.................  96  88  95   279   +63   t-22nd
Emma Herzog................... 105  89  96   290   +74     26th

Oglethorpe University......... 386 387 380  1153  +289      6th
Katie Dale....................  85  84  85   254   +38   t- 9th
Elizabeth Lafferty............  87  85  82   254   +38   t- 9th
Jessica Fuson................. 105 109 102   316  +100   t-29th
Brittany Fischer.............. 109 109 111   329  +113     32nd

Hendrix College............... 429 450 429  1308  +444      7th
Ashley Vick...................  93  99  89   281   +65   t-24th
Becca Mayeux.................. 105 109 112   326  +110     31st
Emily Mitchell................ 119 106 110   335  +119     33rd
Jordan Hampton................ 112 142 118   372  +156     35th
Audrey Lauber................. 133 136 132   401  +185     38th

Sewanee....................... 557 521 508  1586  +722      8th
Brittany McCall............... 117 111 113   341  +125     34th
Lauren Gould.................. 138 121 118   377  +161     36th
Blair Barrows................. 150 127 122   399  +183     37th
Blair Brown................... 152 162 155   469  +253     39th

Millsaps College.............. dnc dnc dnc 
Mirel Brackin#................  99  93  89   281   +65   t-24th

# Indicates individual player

Back