A Message from Betty Allen
Dear GOLD Alumni,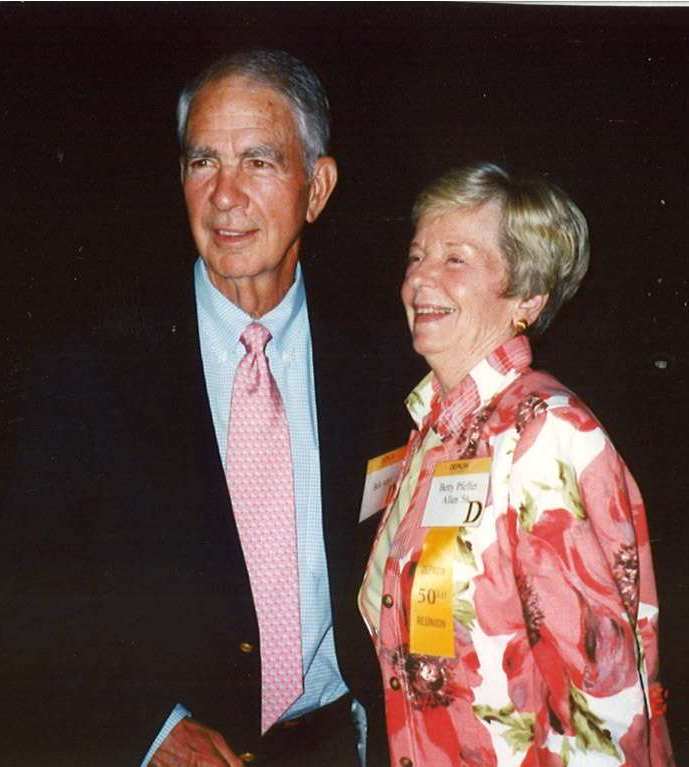 It is a great privilege for my husband and I to support DePauw with the Allen Challenge again this year. Last year's effort was a great success, but I bet this year GOLD can do even better. It makes me very happy to be able to give back to this university that has given so much to me. I feel that what I experienced at DePauw has made a huge difference in my life---all good.
What I learned in my classes with the help of excellent professors has had a huge impact on the quality of my life, and the friendships and good times are priceless, too.
Giving back to DePauw for what it gave to me gives me great pleasure. Of course I want to support the school that gave me so much, but keeping the connection strong is very important to me for many reasons. It makes me feel good to be able to contribute something to this great institution so that it will always be able to continue the outstanding work that it does. It seems important to me that the alumni get in the habit of contributing something.....even if it can only be a small amount at this time. When you do contribute you are saying "thank you" for what DePauw has given to you. My husband and I are proud to sponsor this challenge.
Warmly,
Betty Allen '56