Why Give to the Parents Fund?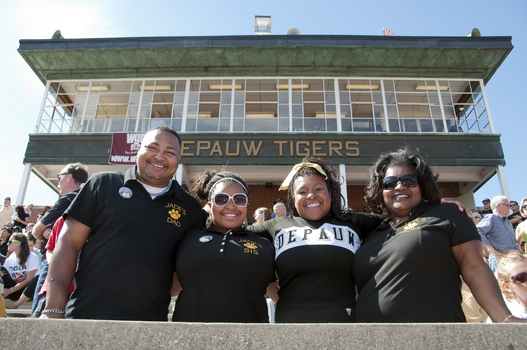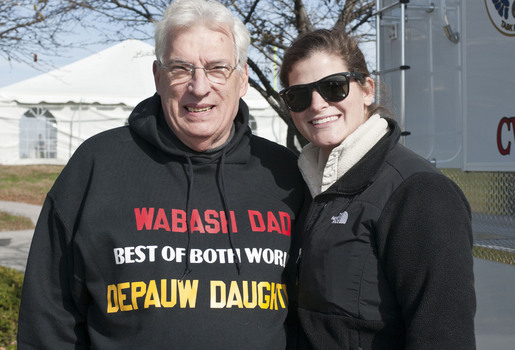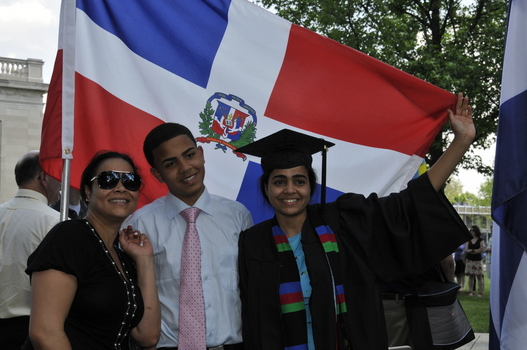 Every gift, regardless of size, makes a difference for all of our students. Many parents give $100 or less; some give $5,000 or more. When parents do what they can, the results make a huge impact for DePauw students. Regardless of amount, your gift is a powerful vote of confidence in the University and helps enhance the opportunities for our students.
Who runs the Parents Fund?
Current parents volunteer for the Parents Council, which works closely with the Annual Giving Office in inviting other parents to join them in supporting DePauw. This year the Parents Council includes 10 families.
Who gives to the Parents Fund?
In 2011-12, 323 families of current and past students gave $379,394.
How are gifts used?
Beginning in January 2013, gifts to the Parents Fund may be directed to the Annual Fund, which supports all areas of DePauw's budget, or to the Center for Student Engagement, which exists to help students determine their goals, maximize their time on campus, and prepare for life after graduation.
How do I make my gift?
The easiest and most convenient way to make a gift is online at www.depauw.edu/give. You can also mail a check to 300 E. Seminary Street, Greencastle, IN 46135 or call 800-446-5298 to make a gift by phone.
Will my employer match my gift?
A number of companies participate in a matching gift program, allowing you the opportunity to double or even triple your contribution to the Parents Fund. To check whether your or your spouse's employer matches gifts, visit our matching gift page or talk with your employer's human resources office.
How do I get involved with the Parents Fund?
Call or email Annual Giving at 800-446-5298 or annualfund@depauw.edu