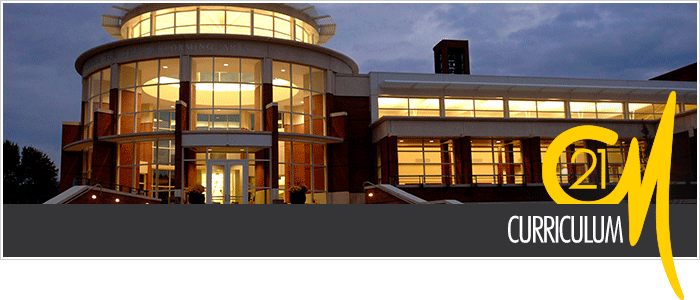 The DePauw School of Music faculty has made significant headway in revising the current curricular offerings of the DePauw University School of Music. Many courses have already been offered in pilot phases including, "What is a Concert," "Entrepreneurship," "Classical Improvisation" and many others.
---
At the heart of the new curriculum will be a three course core in the 21CM area.
State of the Art
State of the Art is a course designed to give students a thorough overview of the challenges and opportunities facing professional classical musicians and classical music organizations in the current marketplace.
Introduction to Music Entrepreneurship
A project-based introduction to the attitudes, skills, and habits needed for musicians entering the marketplace to create their own opportunities rather than (or in addition to) seeking employment from existing musical organizations.
21CM Practicum
A workshop-format course in which students individually – or in small groups – conceive, develop, and execute a project or projects involving 21CM skills in areas such as creative programming and presentation; alternative venues; effective promotion, marketing, and audience development; and community engagement.