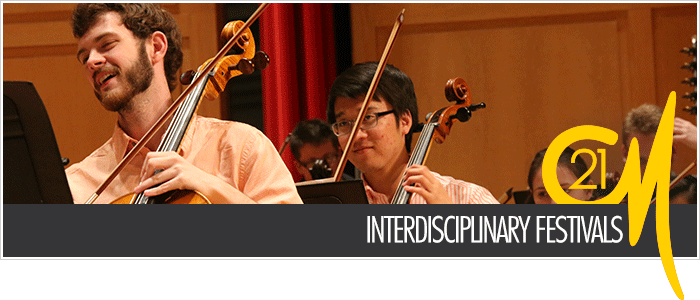 The DePauw University School of Music is dedicated to engaging not only its School of Music students, but also students in the College of Liberal Arts by providing opportunities in interdisciplinary festivals. These festivals allow all DePauw students, faculty, and staff to interact and discuss a central topic through a wide variety of subjects.
Crucible project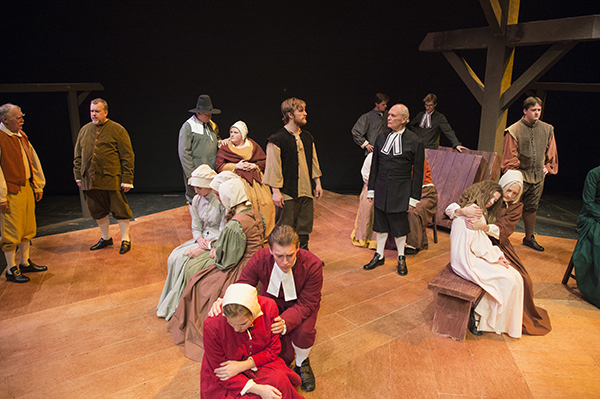 The 2012 "Crucible Project" engaged all DePauw University students in a year-long discussion of "What are you willing to put your name on?" through a collaborative effort between the DePauw University School of Music and College of Liberal Arts. The festival spanned various academic areas such as literature, history, and theatre by presenting workshops and courses in McCarthyism, American History, and ethics, in conjunction with performances of Arthur Miller's play, "The Crucible," and a symphony about the Salem Witch Trials of 1692. Students participated in a number of discussions, including a talk back session between audience, the DePauw cast of "The Crucible," students from Greencastle High School, and Broadway performer David Cryer – who played the role of Judge Danforth in the DePauw production.
Dvořák festival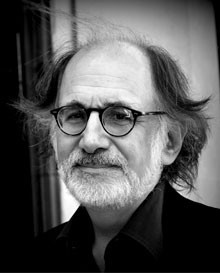 In fall 2014, DePauw University will present "Dvořák and America," exploring Antonín Dvořák's preservation of American History. Dvořák, who believed that a "great and noble school" of American music would be founded upon "Negro melodies," also spearheaded the "Indianist" movement in American music. The eight-day festival will include several public events and incorporates a residency by Joseph Horowitz. Horowitz, a Dvořák scholar, author, and concert producer, has helped to curate more than a dozen "Dvořák and America" festivals throughout the United States. The events will engage audiences via music, artworks, and literature to freshly ponder American identity.