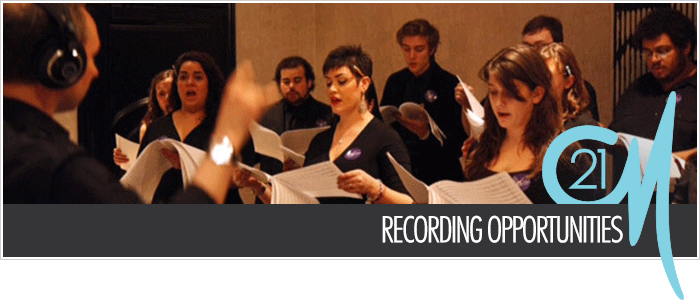 Whether producing one's own album, gaining vital studio and live recording experience or even managing a weekly radio show, The DePauw University School of Music's in-house recording studios provide vital real-world experience.
---
DePauw University Recordings
To provide our 21st century musicians with experience in studio and live recording, the DePauw University School of Music began its own recording label, DePauw University Recordings, in 2012. Under this new label, we have not only reinstated the professional recordings done by our ensembles, but have also made major updates to our in-house recording studios.
Songs of Old DePauw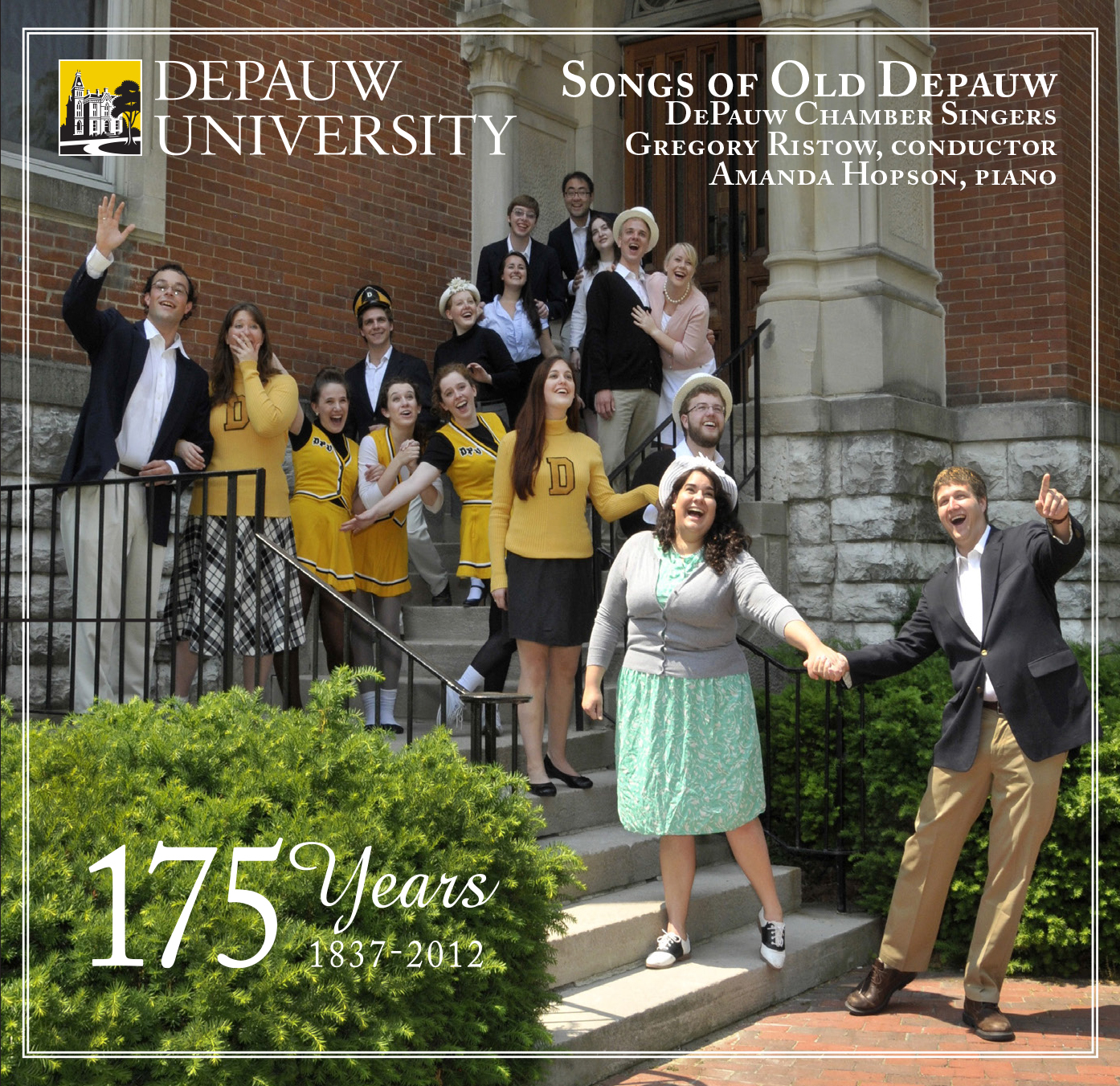 As 2012 came to a close, DePauw University Recordings produced the first recording in its new catalog, Songs of Old DePauw. The commemorative CD features 21 tracks of classic DePauw songs, arranged and conducted by Gregory Ristow, director of choral activities, sung by the DePauw Chamber Singers and accompanied by pianist Amanda Hopson. Included on the recording are such favorites as "Old Gold" and "Tiger Yell Song," along with a special tribute track, "Toast to DePauw," sung by the late baritone Dr. Stanley Irwin. Copies of the recording are available through the School of Music.
Upcoming band recording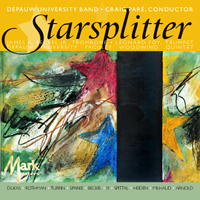 In spring 2014, the DePauw University Band will record its ninth album. This CD, yet to be titled, will be recorded in Kresge Auditorium of the Judson and Joyce Green Center for the Performing Arts.
Previous DePauw University Band CDs have been released on the Mark Masters label. Selections from these recordings are available online.
"The products of the University Band's CD recording project are a result of a total collaborative effort at DePauw. Each CD is designed to highlight the many talents of the University and School of Music. Our talented undergraduate students are the performers who work diligently throughout the year to prepare for our recording sessions, and our faculty soloists demonstrate the wealth of artistry and musicianship that enrich in our School of Music."
- Craig Paré, director of the DePauw University Band
Music for Life

The DePauw University School of Music reaches out to the greater community with its innovative radio show and podcast, Music for Life. Airing Sunday evenings on DePauw's radio station WGRE and iTunes U, Music for Life features members of the School of Music faculty and staff, as well as students and guest artists talking about upcoming performances, musical issues and the value of music in a life well lived. Listen now.