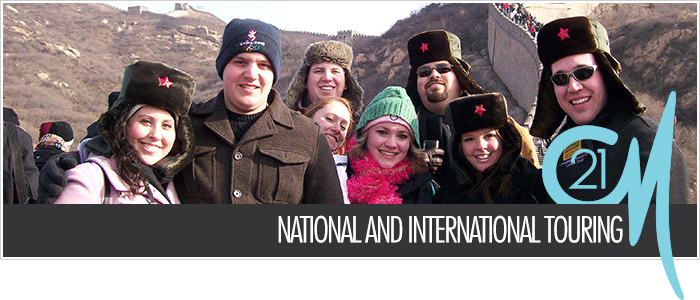 Successful modern musicians must be able to consistently deliver a stellar performance despite the challenges of travel, language barriers or change of time zones. For this reason, DePauw University ensembles are dedicated to touring both nationally and internationally as the experience is vital to the successful 21st century musician.
---
History
DePauw University musicians have performed throughout the world in locations such as Japan, Italy, Spain, France, Austria, The Czech Republic, Great Britain, and Canada, to name a few.
The DePauw ensembles also travel within the United States in tours of the Southeast, Southwest, West, and Northeastern United States, as well as trips to Hawaii. These national tours have included locations such as Carnegie Recital Hall, the Terrace Theatre at the John F. Kennedy Center for the Performing Arts in Washington, D.C., and the White House.
London
January 2013 took the DePauw Chamber Symphony to England for a five-concert tour. Lead by Orcenith Smith, founder and conductor of the Chamber Symphony, the ensemble performed two concerts in London, and one each in Oxford and Bath, with stops at Stonehenge and Stratford-upon-Avon along the way. School of Music faculty member, Nicole Brockmann, was featured on tour as the viola soloist in Gustav Holst's Lyric Movement and also helped prepare students for the trip with extracurricular, humor-filled lectures in English history, music, and culture.
Mexico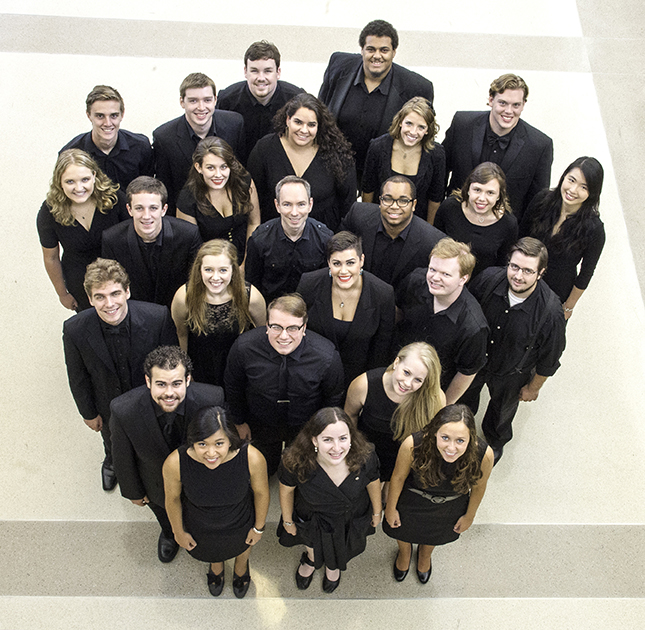 In 2014 the DePauw Chamber Singers will embark on a concert tour of Houston, Texas; Mexico City, Mexico, and Fort Wayne, Indiana. Led by conductor Gregory Ristow, the choir will collaborate in presenting several joint concerts with high school students, and partner with the Purple Songs Can Fly project to record songs written by children undergoing cancer treatment at the Texas Children's Hospital. In Mexico City, they will present three performances, including concerts at the Museo de Cuevas in Mexico City's central square and the Temple of San Francisco Javier in Tepotzotlán – a gorgeous Baroque-era chapel built in 1580, which is considered one of Mexico's great architectural and artistic treasures. Following their time in Texas, the Chamber Singers will return to Indiana to present a performance and clinic for educators from around the state at the Indiana Music Educators Conference in Fort Wayne.