J. Stanford Smith Concert Organ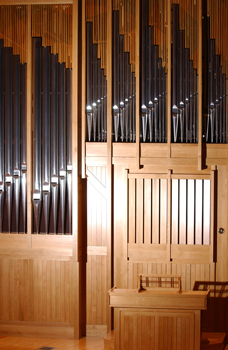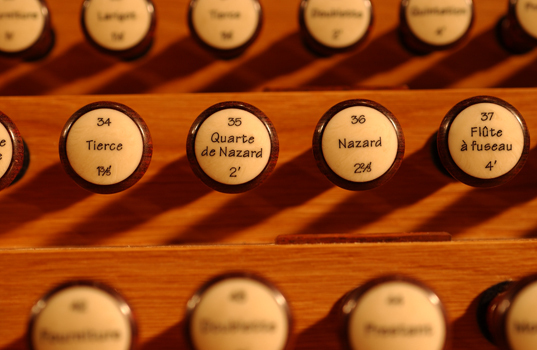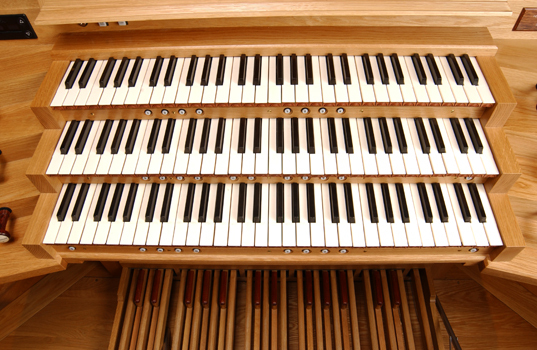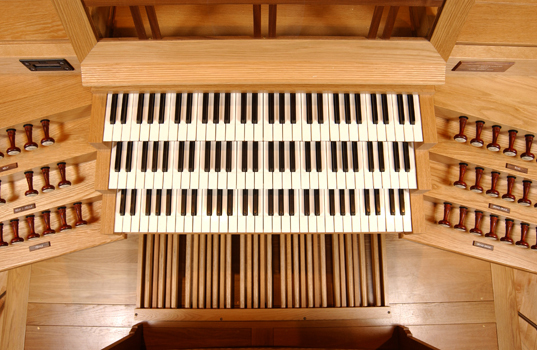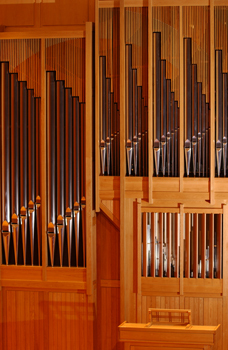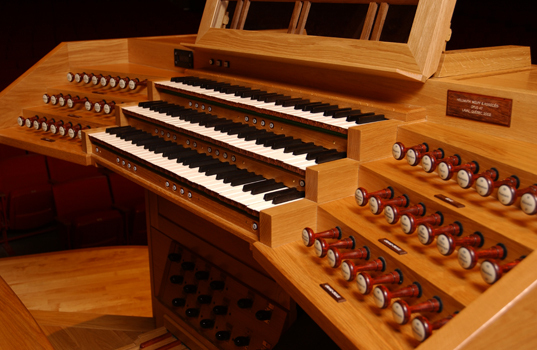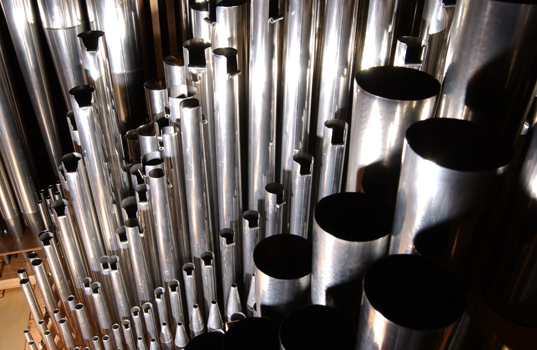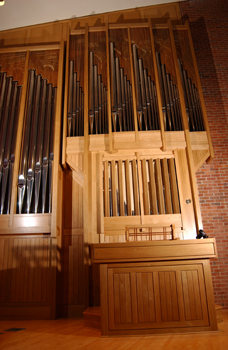 The pipe organ in Kresge Auditorium of the Judson and Joyce Green Center for the Performing Arts was designed and built by Wolff & Associées Ltée. from Laval, Quebec Canada. The organ, nestled in the west wall of the auditorium, has three manuals, pedal, and includes 41 speaking stops, 56 ranks, and 2,848 pipes.

This magnificent instrument has been a significant contribution to organ study at DePauw, and makes possible performances that span the body of literature written for the instrument. In addition, the organ has been a wonderful collaborative instrument, as there are extensive collections of works written for organ and choir, band, orchestra, and chamber ensembles.

The first dedication concert was performed on April 24, 2003 by Carla Edwards, University Organist. A series of additional dedication concerts took place during the academic year 2003-2004.
A copy of the Organ Dedication brochure is available for download – including information from the organ builder, organ specifications, and a history of organ at DePauw University.