School of Music Alumni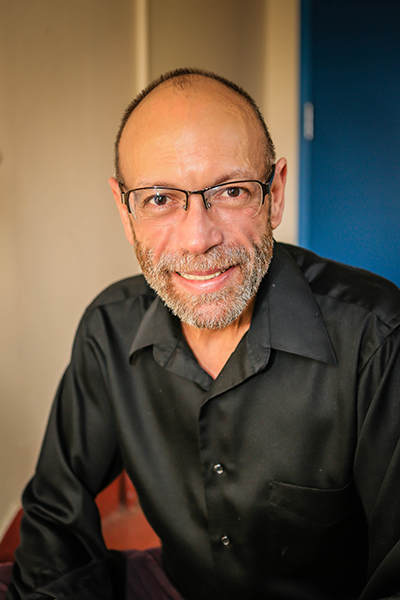 A 1981 graduate of DePauw University School of Music, I came to Chicago after graduation and was a professional member of the Chicago Symphony Chorus for nine years. In 1992, I became a full-time chorister at Lyric Opera of Chicago and have been a member there for 21 seasons. I served as the AGMA delegate for the men's chorus for 10 years, took a four year break and for the past two seasons served again as delegate. I served on four negotiating committees for the Collective Bargaining Agreements with AGMA and Lyric Management.
I have performed bit roles on the Lyric stage, roles with other local opera companies and was tenor soloist for the Talman Home Do-it-Yourself Messiah conducted by Margaret Hillis in Orchestra Hall.
DePauw afforded me many opportunities for performance, be it in operas, musicals, plays, ensembles or Madrigal Dinners. I was a two-time winner of the concerto competition, my freshman and senior years at DePauw, and also a regional NAATS winner for Sophomore Men.
The musical, as well as the educational, experience I received from the DePauw University School of Music helped prepare me for a lot of what the real world has to offer. Be it music theory, sight singing, or how to present yourself on stage for a recital or stage experience in operas or musicals. You are given these opportunities at DePauw.
Thomas Potter '81
Performer - Baritone
---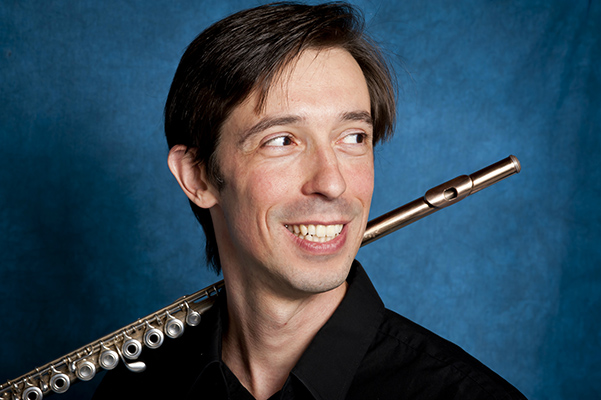 My time at DePauw set the tone for the rest of my life: it was the time when I learned how to practice, how to study, how to manage my time effectively and the basic skills that many people take for granted. For instance, every time I address my audiences, I think of Larry Sutton, who taught me public speaking. Every time I conduct an orchestra, I recall Craig Paré's rehearsal techniques, and the love for music history that Dr. Matthew Balensuela instilled in me propels me to learn the historical context about every single piece I play, which enhances my performances immensely. The faculty at DePauw placed me on the right track. They all taught me the basics upon which to build; they all taught me to teach myself.
Orlando Cela '97
Performer - Flute
---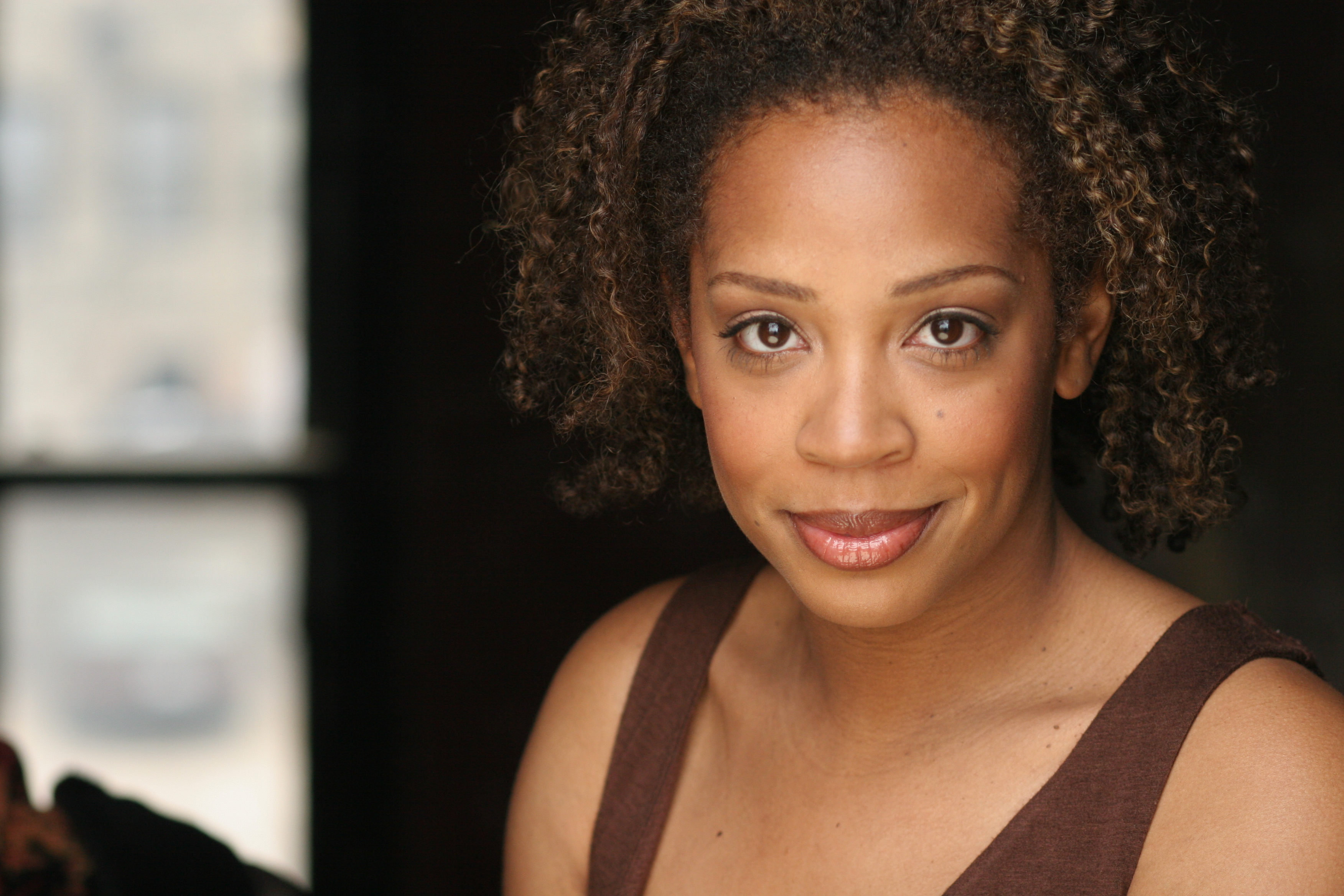 I graduated from DePauw University as a vocal performance major in 1997. Since graduation, I have been blessed to work as a singer and actor within the Actors' Equity, AGMA and SAG/AFTRA Unions. I have worked all over the world and reside in the Chicagoland area with my family.
When I began studying at DePauw, I was fairly new to the "singing solo" scene. During my junior year in high school at the Latin School of Chicago, the resident music teacher encouraged me to start singing solos within our school's music programs. I had received my formal music training as a member of Chicago Children's Choir for seven and a half years, and it was time for me to stand out and sing on my own. Well, I certainly took him up on the challenge! I rather enjoyed it and therefore decided to continue my musical studies with vocal performance as my focus.
During my four years at DePauw, I studied with Vergene Miller, and with Caroline Smith for a semester when Vergene was on sabbatical. I value the many lessons I learned through my experiences at DePauw, but one stands out the most. Vergene always reminded me to BREATHE! Often times as a singer you forget that life constantly takes you on many journeys; some rough and some smooth. And breathing through it all opens you up as an artist. You can tell the story you want to tell through song. The audience feels your inner soul, as you stand in the middle of the stage, either in silence, or as you sing haunting notes of fear as does Clara in Porgy and Bess. When you remember to breathe, there is no limit to what you can achieve.
Harriet Nzinga Plumpp '97
Performer - Voice
---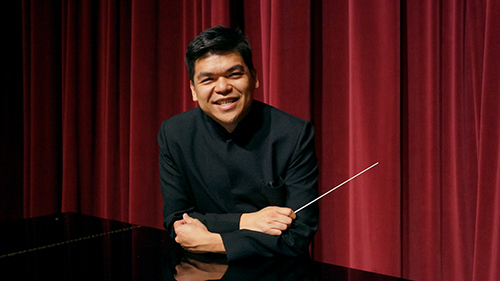 I think of my DePauw experience very fondly. I often reference my student years in my own classroom, and at the heart of it all are the wonderful teachers still teaching in Greencastle. The care that they exhibited to me serves as the backbone of what I do for my university musicians.
I have appeared as a guest conductor and clinician at several region honor bands throughout Texas, the Midwest, and the Pacific Northwest. My ensembles have appeared at the Oregon Music Education Association State Conference (twice), the MENC Biennial Northwest Conference, the National Association of Teachers of Singing (NATS) Southwest Convention, and the Texas University Interscholastic League State (UIL) Marching Contest. I serve on the Western International Band Clinic College Advisory Board, and conducted their first Intercollegiate Band in November 2013.
Danh Pham '98
Director of Bands - Washington State University

---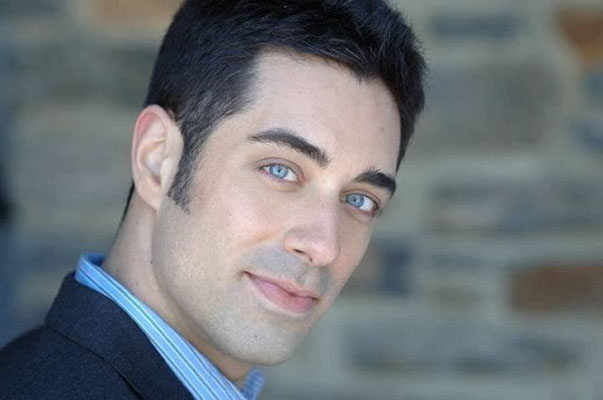 I came to DePauw University in the fall of 1998 to study with the late, great Dr. Stanley Irwin; since then, I've found myself falling back on what I learned at the School of Music every day of my musical career. From Dr. Irwin and the rest of the voice faculty, I learned not only how to sing, but how to be a musician – the importance of a nuanced phrase, of knowing what you're singing and meaning it. Dr. Carla Edwards opened my eyes to the possibilities of contemporary art music and I apply her adventurous, anything-goes spirit to my own experimental opera company, Rhymes With Opera, now in its fifth season. Dr. Eric Edberg introduced me to my first taste of improvisational music, laying the groundwork for the songwriting I do for my queercore country trio, Kings.
The School of Music is a world-class conservatory that's fully integrated with a liberal arts curriculum; I went into the world with a broad base of knowledge in literature, queer theory, and social change and grass roots activism to name only a few. The education I got at DePauw not only helped me earn a master's degree from The Peabody Conservatory, it has enabled me to have an incredibly winding, exciting career: as a DJ in New York City, as a founder of Rhymes With Opera and Kings, and as a citizen of the planet.
Robert Maril '02
Performer - Baritone
---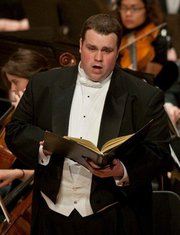 When I came to DePauw University in 2002, all I knew was that I could sing, read music, and was passionate about performing. While in the School of Music, the professors encouraged me and shaped me into the musician and director I am today. From organ lessons and theory with Carla Edwards to private lessons with Caroline Smith, or late night music history sessions in the library to singing Indian ragas in the hallway – the people I met and the time I spent at DePauw truly shaped who I would be and how I would succeed.
DePauw – and more specifically, Caroline Smith – prepared me to be a strong performer, to do the necessary research, and to really know what I was trying to convey. And while I did all of these things at DePauw, my preparation and training was never so obvious as when I started the master's program at the Indiana University Jacobs School of Music. That moment was when I realized that I had the skills to be successful and that I had been prepared to succeed in a competitive world.
DePauw not only prepared me to be successful, but to also think outside of the box and make my own opportunities. While at DePauw, I performed in four musicals and four operas, but I also had the opportunity to write music for theatre productions, assistant direct, and ultimately direct two fully-staged musicals during my junior and senior years. If you are willing to work, the opportunities are available.
I now work at DePauw, helping other students to reach their potential, as well as serving as the musical director for productions such as Urinetown and Into the Woods. I perform and direct plays, musicals, and operas in the Indianapolis areas, and work closely with another DePauw alum, Amy Hayes, in producing works for a new opera company, Intimate Opera, in the Indianapolis area. DePauw opened all of these pathways for me, and for that I am truly grateful.
Steven Linville '06
Operations Manager - DePauw School of Music
Executive Producer - Intimate Opera of Indianapolis
Performer - Tenor, Director
---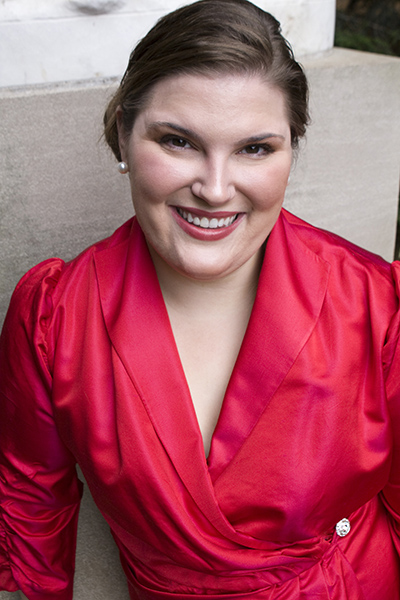 When I started my studies in the DePauw School of Music in 2004, I never thought that I would be where I am now. I am currently finishing my professional diploma in opera at Roosevelt University and am a young artist with Chicago Opera Theater, where I've had the chance to perform comprimario roles, as well as cover leading roles for the company.
Recently, I was also a finalist in the Elgin Opera Competition and in the past few years have placed in the Orpheus Competition both as a student and as a young artist. As I continue to audition for other young artist and resident artist programs, as well as mainstage operas, I am continuously thankful for the excellent education I received at DePauw.
Looking back on my time at DePauw, I am astounded at how the academics helped me to excel in my master's program at the Cleveland Institute of Music and when preparing roles to this day. The requirements for voice majors can be overwhelming at times, but I can guarantee that they are invaluable in the long run. The performance experience and classes helped me build a natural level of comfort on stage and encouraged me to become a well-rounded professional. The study abroad program at DePauw was one of the things that brought me to the school, and my time abroad forever changed my life as a singer. I will always be especially grateful for my wonderful voice teacher, Caroline Smith, who laid the foundation for the vocal technique that allowed me to sing the role of Ariadne (Ariadne auf Naxos by Richard Strauss) at age 24 and Wagner's Wesendonck Lieder at age 26.
Catheryne Shuman '08
Performer - Soprano
---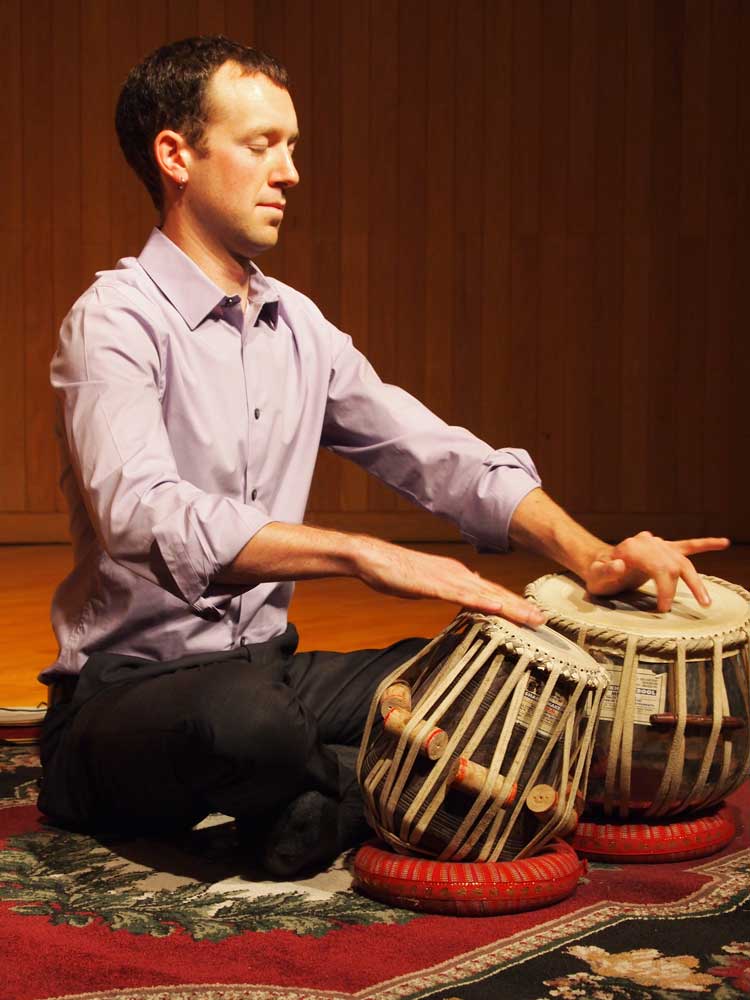 As a student at DePauw, I was given many opportunities to explore my musical interests in a diverse array of musical ensembles, as well as through ensemble tours and independent research projects abroad. In my four years as a percussion performance major, I participated in many projects that expanded my knowledge of music to an international level. During winter term of my sophomore year, I completed an independent research trip to India, which was designed to investigate the two traditions of Indian classical music: Carnatic and Hindustani. The following year, as a member of the DePauw Percussion Ensemble, I participated in a tour that included concert performances in five countries throughout Central and Eastern Europe. This international exposure to foreign musical cultures instilled in me a great desire to continue studying music within an international context.
Shortly after graduating from DePauw, I was offered a teaching position at a newly established music conservatory in Chennai, a major cultural hub of South India. The skills and musical knowledge I acquired as a student at DePauw University proved invaluable in creating and implementing the new curriculum for both the music theory courses and percussion studio. After completing my three-year tenure in Chennai, I returned to the United States, and I am currently pursuing a doctoral degree in ethnomusicology at the University of California, Santa Cruz.
Michael Lindsey '08
Doctoral candidate, Ethnomusicology - University of California, Santa Cruz
---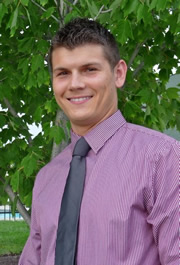 I earned my bachelor of music degree in piano performance from DePauw University School of Music. During my time at DePauw, I was a two-year concerto competition winner, received a performance certificate and was the recipient of the John Browning Award (2007) and the Mabel Lucille Sherman Music Award (2008). After graduating in 2008, I worked as a staff accompanist at DePauw University from 2009 to 2012. I have since completed a master's of music degree in piano performance at the University of North Dakota. During my first year in North Dakota, I performed with the famous trumpeter Tine Thing Helseth, at The North Dakota Museum of Art, and with internationally known euphonium player Adam Frey, at the International Music Camp and Peace Garden. In 2013, I performed throughout the U.S., Japan and China with my new piano trio.
DePauw provided me with many opportunities to perform as a soloist and collaborative pianist. The excellent facilities, small class size and approachable faculty all contributed to making me the musician I am today. I've made lasting relationships with colleagues and professors that have led to many amazing musical opportunities, including the position I currently hold. Through the support and guidance of such a prestigious faculty and staff, DePauw has truly helped prepare me for a career in music.
Keith Teepen '08
Piano Instructor/Accompanist - University of North Dakota
Performer - Piano
---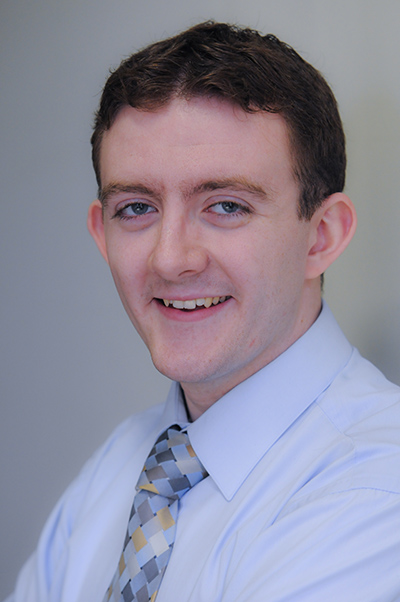 I'm not sure if I can fully encapsulate how much DePauw and the School of Music prepared me for where I am today. I think what resonated most with me was seeing proof and knowing that, if you apply yourself and believe in the talents that you've developed, you can and will succeed. In every aspect of my education in the School of Music, I was constantly being challenged to work harder, reach higher and go farther.
Today, we're constantly faced with a culture of complacency, seeking opportunities where just "good enough" will get us by. I can honestly say that, if it had't been for the high expectations, work ethic and talent I found myself working with on a daily basis, I'd be dangerously close to falling into that rut of complacency.
Getting to where I am right now hasn't been the most straightforward journey, but my experience at DePauw taught me that it's not the easiest path from which we learn the most. It's that ability to fall flat on your face (in some cases, very), pick yourself up, dust yourself off and say, "Let's try that again" that I know I will always carry with me as I continue forward. I have been a working actor for four years now, spreading the name of my dear alma mater everywhere I go, showing people that, because of DePauw and the School of Music, anything is possible.
Martin Hughes '11
Actor - Citadel Theatre Company
---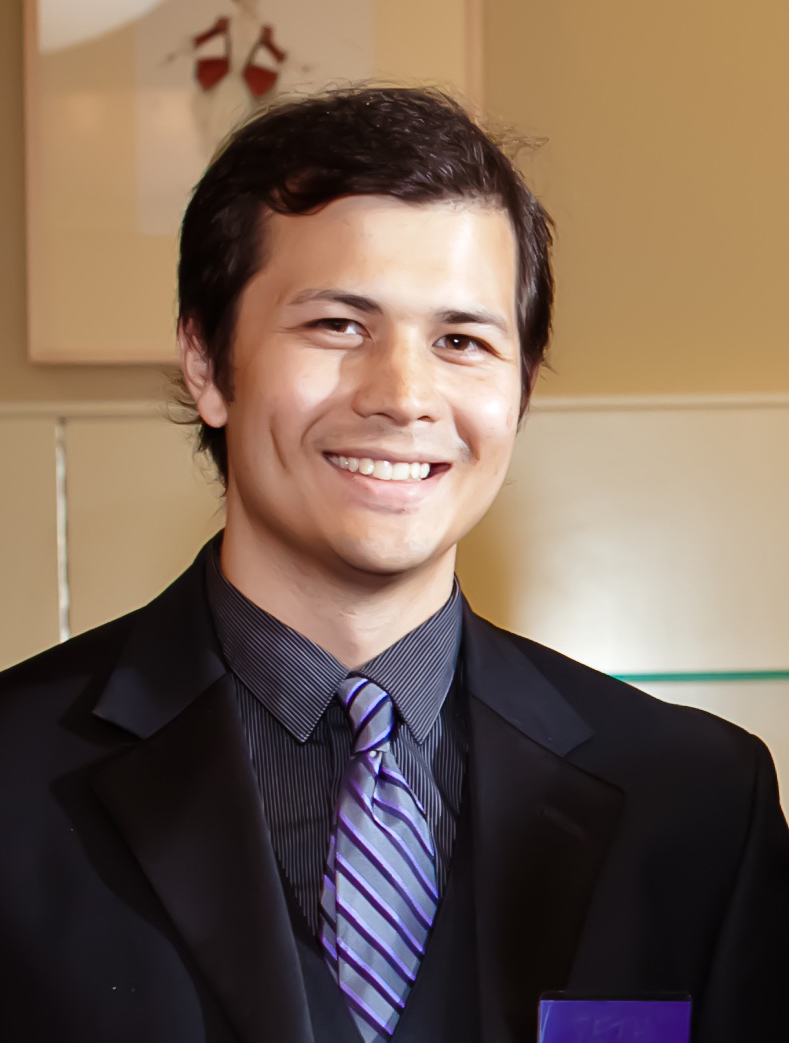 I studied trombone performance at the DePauw School of Music where I also learned composition from James Beckel, jazz guitar from Sandy Williams, and experimented in my free time with rock music and sound recording in DePauw's recording studio. My mentor at DePauw, James Beckel, encouraged me to develop not just my trombone chops, but my composition skills as well. I now compose film music in Los Angeles and tour nationally with my rock band Addictive Stranger as lead singer, guitarist, trombonist and Erhu player. I recently won CINE's inaugural film scoring competition, and accepted the prestigious award in Washington, D.C. DePauw allowed me to study fields outside of my trombone performance major, like sound recording and jazz guitar, which were crucial to any success I've had as a working musician and film composer.
See Seth's film scoring clip here.
Seth Tsui '11
Winner - CINE film scoring competition

---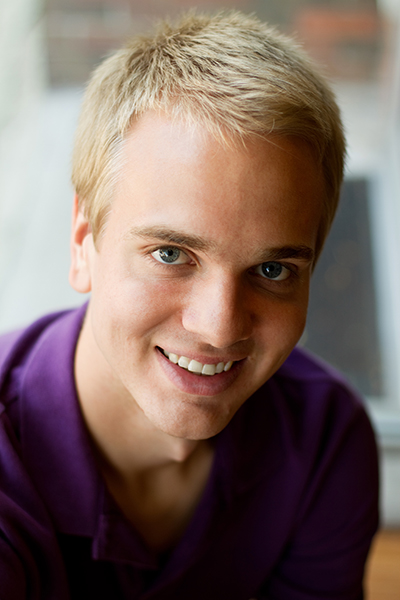 I graduated in 2012 with a B.A. in english writing and a B.M. in vocal performance. I actually entered DePauw as a music education major, but as my goals changed during my early years in college, fortunately, DePauw allowed my degree plan to change alongside them. Throughout my five years in Greencastle, I studied in Peru and Austria; took part in many theater and opera productions; served as co-president of DePauwCappella; worked as a First-Year RA; and still found plenty of time to relax and grow with my fraternity brothers at Delta Upsilon. My college years were full of varied experiences, all of which fostered a hunger to learn as much as I could about music and the world.
Two months after graduation, I flew to South Korea to teach English under a government Fulbright Grant. At my girls' high school on Jeju Island, I joined the lunchtime orchestra and learned a variety of traditional Korean stringed instruments. I played violin with a community orchestra, which led to an opportunity to perform onstage in my first Korean opera! I learned a lot about myself and about my place in the world while living in Korea, and without the guidance I received at DePauw, I'm certain I would not have landed such an opportunity. I will always be grateful to the mentors and peers who shaped my DePauw experience, and Greencastle will always be home.
Case Nafziger '12
Fulbright Recipient/English Teacher - South Korea