Important Dates to Remember
Opening Day for New Students: August 23, 2014
Fall Term classes begin: August 27, 2014
Old Gold Weekend: October 3-4, 2014
Fall break: October 18-26, 2014
Thanksgiving Recess: November 26-30, 2014
Final Examinations: December 15-19, 2014
Winter Term begins: January 5, 2015
Spring Term begins: January 26, 2015
Music of the 21st Century: February 23-27, 2015
Concerto Competition Auditions: February 19-21, 2015
Spring Recess: March 21-29, 2015
Final Exams: May 9-14, 2015
Baccalaureate: May 16, 2015 (4 p.m.)
Commencement: May 17, 2015 (10:30 a.m.)
May Term begins: May 27, 2015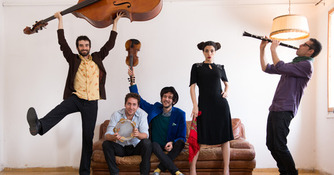 Read more about our 2014-2015 Guest Artist Series
Read More
Read more about Music of the 21st Century
Read More
@DePauwMusic on Twitter
---
Congratulations to all the music students who performed at the @WhiteHouse last month!
1 month ago
RT @Indy_Symphony: The #IPLYuletide performances Dec. 10, 12, 13 & 14 will be conducted by @DePauwMusic Orchestra Director Orcenith Smith!
2 months ago
Prof. Edberg, Dicker, and Phang perform tonight at 7:30 in Thompson! They will perform Mauricio Kagel's Piano Trio No. 3 and Schumann!
3 months ago
Big Woodwind Bash tonight! The Clarinet, Flute, and Saxophone Ensembles are bound to blow us away! 7:30 in Thompson. #AllAboutDatContrabass
3 months ago
Today's concert program also includes works by Ticheli, R. Nelson, and Barber.
3 months ago
Tomorrow's band concert features Professor Danforth, principal horn of @Indy_Symphony, performing @beckelmusic's horn concerto. 3 PM Kresge.
3 months ago
45 years ago
45 years ago
45 years ago
45 years ago
45 years ago
45 years ago
45 years ago
45 years ago
45 years ago