DePauw University Jazz Ensemble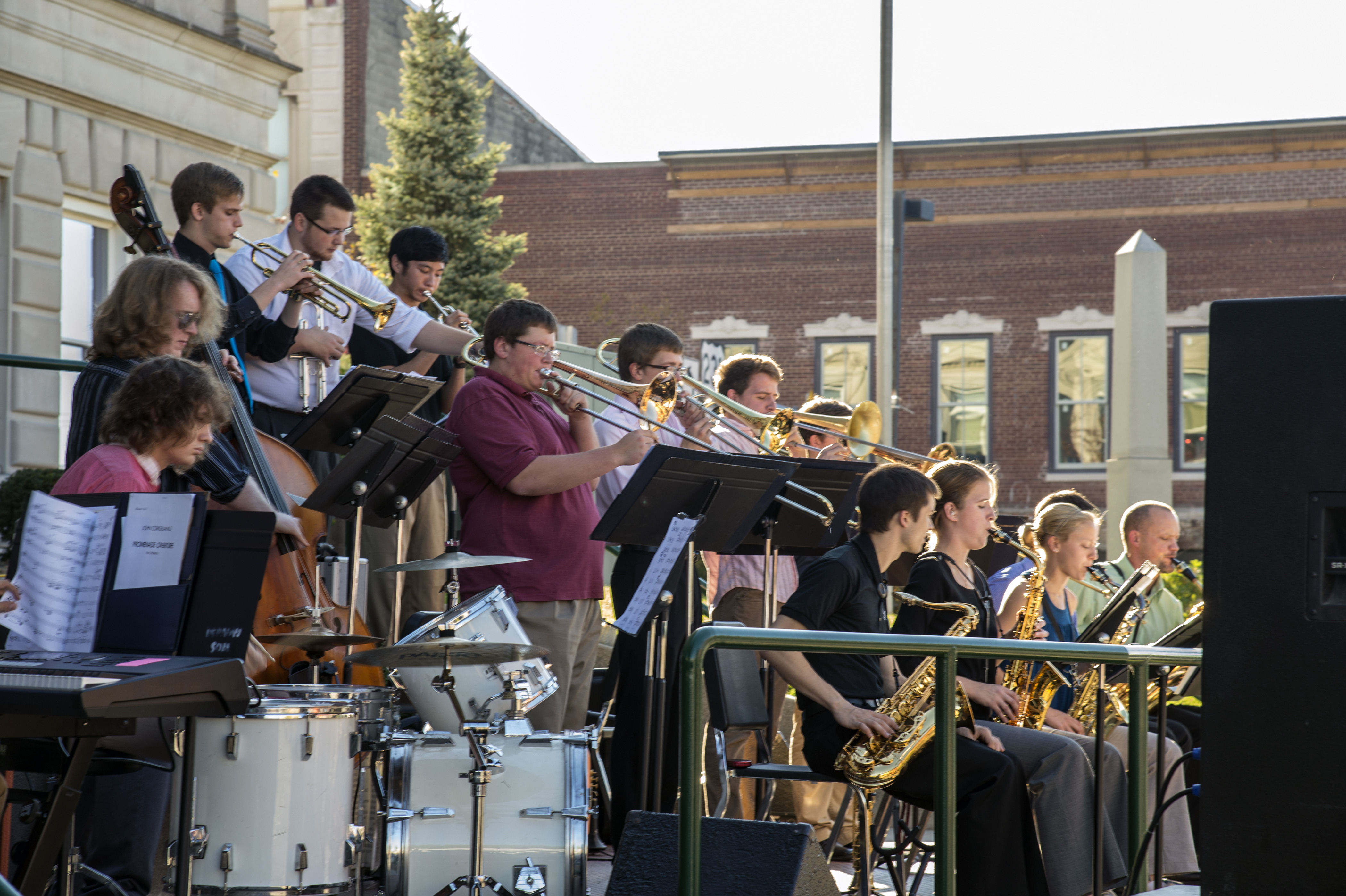 The DePauw Jazz Ensemble performs on campus and in concert venues throughout Indiana, including combo performances in a club setting. Top artists regularly visit campus to perform with our ensembles and give master classes. All ensembles, classes, and master classes are open to all students on campus regardless of major. If you are searching for an environment in which you will learn how to play throughout all four years, and where you will graduate with a degree that opens doors, DePauw University and the Jazz Studies Program (an area of concentration leading to a minor) is for you!

Guest artists have included: Jamey Aebersold, Jackie Allen, David Baker, Bobby Shew, John Fedchock, Lennie Foy, Lynne Arriale, Reggie Workman, Joe Wilder, Mike Longo, Randy Salman, Jim Snidero, Bob Mintzer, and Joe Lovano, among many others.