DePauw Chamber Singers
Celebrate 175 years of musical tradition with Songs of Old DePauw.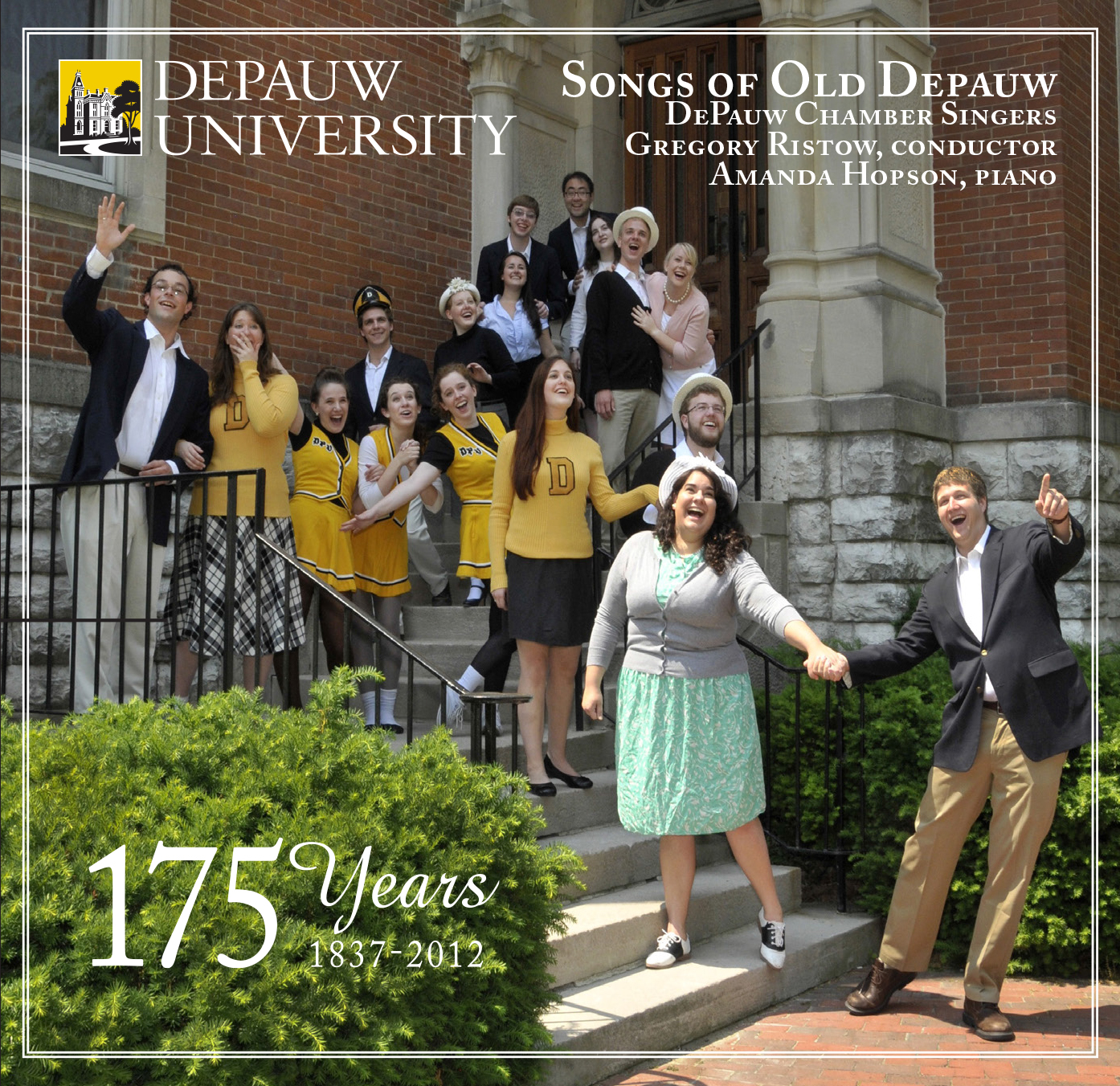 As 2012 and DePauw's 175th anniversary year come to a close, the School of Music is proud to announce the culmination of two projects: creation of the School's new recording label, DePauw University Recordings, and the first recording in the new catalog, Songs of Old DePauw.
The commemorative CD features 21 tracks of music, beautifully arranged and conducted by Gregory Ristow, director of choral actvities, and wonderfully sung by the DePauw Chamber Singers and accompanied by pianist Amanda Hopson. Included on the recording are such favorites as "Old Gold" and "Tiger Yell Song," along with a special tribute track, the unforgettable "Toast to DePauw," sung by the late baritone Dr. Stanley Irwin.
The CD and 16-page companion booklet are available to purchase online for $10 at Eli's Bookstore, in downtown Greencastle, or by mail through the School of Music Office, Room 1124, 605 South College Avenue, Greencastle, Indiana 46135.
For additional information or assistance with ordering, contact Steven Linville, slinville@depauw.edu, or telephone (765) 658-6737.