Music of the 21st Century


JOHN CORIGLIANO — 2014
"What I think of as style—and I've gotten to this over years of really thinking about it—is that style is the unconscious choices I make." — John Corigliano
Music of the 21st Century is an annual residency that brings some of the world's most outstanding composers to DePauw School of Music. It provides students and faculty members a special opportunity for personal interaction with these composers to study, perform, and share with our audiences the music of our time.
Music of the 21st Century is generously underwritten by Robert A. Schmidt ('69) and Margaret A. Schmidt ('69).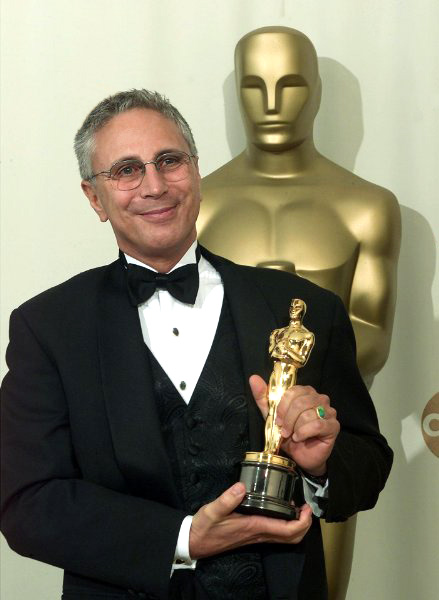 In 2014, we welcome John Corigliano for a residency from February 10-14. Born in 1938 to John Corigliano Sr., a former concertmaster of the New York Philharmonic, and Rose Buzen, an accomplished pianist and educator, Corigliano has lived all his life in New York City, where he continues to add to one of the richest, most unusual, and most widely celebrated bodies of work any composer has created over the last forty years. His numerous scores—including three symphonies and eight concerti among over one hundred chamber, vocal, choral, and orchestral works—have been performed and recorded by many of the most prominent orchestras, soloists, and chamber musicians in the world.
Recent scores include One Sweet Morning (2011), for mezzo-soprano and orchestra, commissioned by the New York Philharmonic and Shanghai Symphony and introduced by mezzo-sopranos Stephanie Blythe and Sasha Cooke, respectively; Conjurer (2008), for percussion and string orchestra, commissioned for and introduced by Dame Evelyn Glennie; Concerto for Violin and Orchestra: The Red Violin (2005), developed from the themes of the score to François Girard's film of the same name, which won Corigliano the Oscar in 1999; Mr. Tambourine Man: Seven Poems of Bob Dylan (2000) for orchestra and amplified soprano, the recording that won the Grammy for Best Contemporary Composition in 2008; Symphony No. 3: Circus Maximus (2004), scored simultaneously for wind orchestra and a multitude of wind ensembles; and Symphony No. 2 (2001: Pulitzer Prize in Music).
Other important scores include String Quartet (1995: Grammy Award, Best Contemporary Composition); Symphony No. 1 (1991: Grawemeyer and Grammy Awards); the opera The Ghosts of Versailles (Metropolitan Opera commission, 1991, International Classical Music Award 1992); and the Clarinet Concerto (1977).
One of the few living composers to have a string quartet named for him, Corigliano serves on the composition faculty at The Juilliard School and holds the position of Distinguished Professor of Music at Lehman College, City University of New York, which has established a scholarship in his name. For the past nineteen years he and his partner, the composer-librettist Mark Adamo, have divided their time between Manhattan and Kent Cliffs, New York.
More information about this distinguished composer is available at www.johncorigliano.com.
CONCERT SCHEDULE
Thursday, February 13 - 7:30 pm: Chamber Music Concert, Thompson Recital Hall

Friday, February 14 - 7:30 pm: Gala Closing Concert, Kresge Auditorium
For a full, detailed schedule of events, click here.