Music of the 21st Century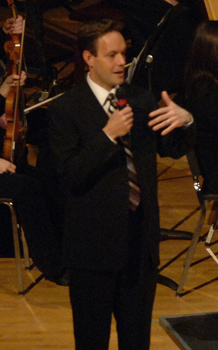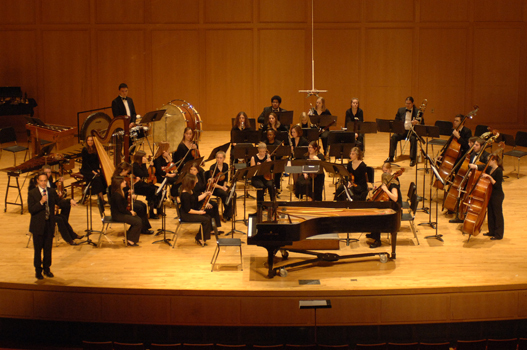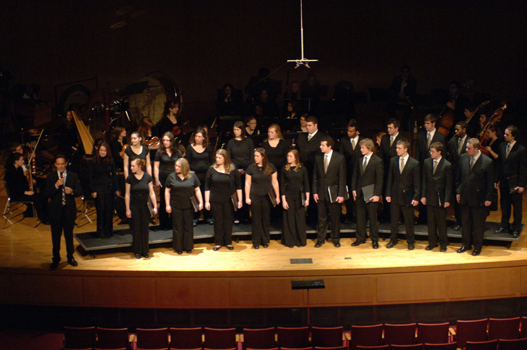 JAKE HEGGIE — 2006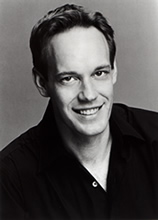 Jake Heggie is a leading composer of art song and opera in America. As San Francisco Opera's first composer-in-residence (1998–2000), he wrote Dead Man Walking with playwright Terrence McNally as his librettist. Based on the prize-winning book by Sister Helen Prejean, the opera received its premiere in 2000 to extraordinary international acclaim and has since been performed at Opera Pacific, Cincinnati Opera, New York City Opera, Austin Lyric Opera, Michigan Opera Theatre, Pittsburgh Opera, and State Opera of South Australia (winner, Best Opera of the Year, Helpmann Theater Awards). Future productions include Baltimore, Calgary, Dresden (European Premiere), and Vienna.
The premiere production, directed by Joe Mantello and conducted by Patrick Summers, was recorded live by ERATO and features performances by Susan Graham, Frederica von Stade and the San Francisco Opera Orchestra and Chorus. A second production, conceived and directed by Leonard Foglia, has traveled throughout the country for subsequent performances.

Heggie's second opera, The End of the Affair, with a libretto by Heather McDonald based on the novel by Graham Greene, had its premiere on March 4, 2004 at the Houston Grand Opera. Conducted by Patrick Summers and James Lowe and directed by Leonard Foglia, the work was recorded live for broadcast with soprano Cheryl Barker; baritones Teddy Tahu Rhodes, Peter Coleman Wright and Robert Orth; mezzo Katherine Ciesinski; and tenor Joseph Evans. The composer is revising the work and the new version is scheduled for productions at Madison Opera, Seattle Opera, Opera Pacific and the Australian Opera in Sydney.

The composer's songs (nearly 200 in number) are championed internationally by some of the world's most loved singers, including Renée Fleming, Susan Graham, Frederica von Stade, Audra McDonald, Joyce DiDonato, Joyce Castle and Bryn Terfel. A recording of Heggie's songs, "The Faces of Love" (RCA Red Seal), features eleven singers accompanied by the composer. He was the first composer-in-residence for New York's EOS Orchestra (Jonathan Sheffer, conductor) from 2000 to 2002, and recently created his first cello concerto for soloist Emil Miland and the Oakland East Bay Symphony (Michael Morgan, conductor).

Heggie was recently named a 2005 Fellow of the John Simon Guggenheim Foundation. Upcoming projects include "At the Statue of Venus" with a new text by Terrence McNally written for soprano Renee Fleming to perform at the grand opening of the Ellie Caulkins Opera House in Denver, Colorado; a music theater piece with Terrence McNally and director Leonard Foglia; a cantata for the Philharmonia Baroque Orchestra (Nicolas McGegan, conductor); new cycles of songs for mezzo Joyce Castle, mezzo Zheng Cao (with San Francisco's Harmida Trio), soprano Constance Rock (University of Connecticut), songs for tenor and baritone with strings for the Ravinia Festival, and tenor Vinson Cole (for Mina Miller's "Music of Remembrance" chamber series in Seattle).

As a pianist, Heggie has accompanied a number of distinguished soloists in recital, including Frederica von Stade, Susan Graham, Lorraine Hunt-Lieberson, Dawn Upshaw, Jennifer Larmore, Anna Netrebko, Eugenia Zukerman, Thomas Hampson, Bo Skovhus, Paul Groves, Dwayne Croft and Brian Asawa. Born in Florida and raised in Ohio, Heggie studied composition with Ernst Bacon in the Bay Area, then attended college at UCLA, where he studied piano with the late Johana Harris and composition with Paul DesMarais, Roger Bourland, Paul Reale, and the late David Raksin. He has lived in San Francisco since 1993.