Music of the 21st Century


FREDERIC RZEWSKI AND MARTIN BRESNICK:
MUSIC AND POLITICS — 2007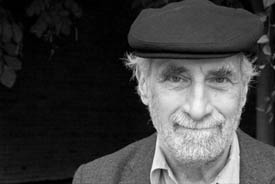 Born in Westfield, Massachusetts in 1938, Frederic Rzewski studied music at first with Charles Mackey of Springfield, and subsequently with Walter Piston, Roger Sessions, and Milton Babbitt at Harvard and Princeton universities. He went to Italy in 1960, where he studied with Luigi Dallapiccola and met Severino Gazzelloni, with whom he performed in a number of concerts, thus beginning a career as a performer of new piano music. Rzewski's early friendship with Christian Wolff and David Behrman, and (through Wolff) his acquaintance with John Cage and David Tudor strongly influenced his development in both composition and performance.
In Rome in the mid-sixties, together with Alvin Curran and Richard Teitelbaum, he formed the MEV (Musica Elettronica Viva) group, which quickly became known for its pioneering work in live electronics and improvisation. Bringing together both classical and jazz avant-gardists (like Steve Lacy and Anthony Braxton), MEV developed an esthetic of music as a spontaneous collective process, an esthetic which was shared with other experimental groups of the same period (e.g. the Living Theatre and the Scratch Orchestra).

The experience of MEV can be felt in Rzewski's compositions of the late sixties and early seventies, which combine elements derived equally from the worlds of written and improvised music (Les Moutons de Panurge, Coming Together). During the seventies he experimented further with forms in which style and language are treated as structural elements; the best-known work of this period is The People United Will Never Be Defeated!, a 50-minute set of piano variations. A number of pieces for larger ensembleswritten between 1979 and 1981 show a return to experimental and graphic notation (Le Silence des Espaces Infinis, The Price of Oil), while much of the work of the eighties explores new ways of using twelve-tone technique (Antigone-Legend, The Persians). A freer, more spontaneous approach to writing can be found in more recent work (Whangdoodles, Sonata). Rzewski's largest-scale work to date is The Road, an eight-hour "novel" for solo piano. The Triumph of Death (1987-1988) is a two-hour oratorio based on texts adapted from Peter Weiss's 1965 play Die Ermittlung (The Investigation). The Scratch Symphony for orchestra was performed at the Donaueschingen festival in October, 1997.

Rzewski has recorded The People United, North American Ballads, Squares, the Sonata, and De Profundis on hat ART records (CD 6066, 6089, & 6134); Four Pieces on Vanguard; and Bumps, Andante con Moto, and The Turtle and the Crane for Newport Classic. The People United has also been recorded by Ursula Oppens (Vanguard), Stephen Drury (New Albion), Marc-Andre Hamelin (Hyperion), and Yuji Takahashi, and the Ballads by Paul Jacobs (Nonesuch) and Kathleen Supove (CRI). Song and Dance is recorded on Nonesuch; Coming Together on both Hungaroton and Opus One; and Antigone and Jefferson on CRI. Mayn Yingele is recorded by Oppens for Music &Arts. Anthony de Mare has recorded Sonata and De Profundis, and Wails, Spots, and Crusoe are recorded by the Zeitgeist group. Night Crossing, a CD of music for one and two pianos with Ursula Oppens, is recorded by Music & Arts. Evelyn Glennie and Stephen Schick have recorded To the Earth. Lisa Moore has recorded Piano Piece No. 4 for Sony Classical. Rzewski Plays Rzewski, a box of seven discs of piano music performed by the composer, was released by Nonesuch in September 2002.

From 1983 to 2003, Rzewski was Professor of Composition at the Conservatoire Royal de Musique in Liege, Belgium. He has also taught at the Yale School of Music, the University of Cincinnati, the State University of NewYork at Buffalo, the California Institute of the Arts, the University of California at San Diego, Mills College, the Royal Conservatory of the Hague, the Hochschule der Kuenste in Berlin, and the Hochschule fuer Musik in Karlsruhe.
---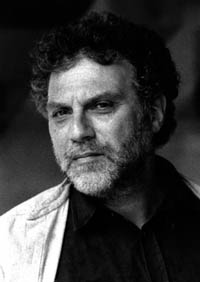 Martin Bresnick was born in New York City in 1946. He was educated at the High School of Music and Art, the University of Hartford (B.A. '67), Stanford University (M.A. '68, D.M.A. '72), and the Akademie für Musik, Vienna (1969–1970). His principal teachers of composition include György Ligeti, John Chowning, and Gottfried von Einem. Presently Professor of Composition and Coordinator of the Composition Department at the Yale School of Music, he has also taught at the San Francisco Conservatory of Music (1971–1972) and Stanford University (1972–1975). He has served as the Valentine Professor of Music, Amherst College (1993), the Mary Duke Biddle Professor of Music, Duke University (1998), the Cecil and Ida Green Visiting Professor of Composition, University of British Columbia (2000), Composer-in-Residence, Australian Youth Orchestra National Music Camp (2001 and 2004), International Bartok Seminar, Director of Composition (2001), Visiting Professor of Composition, Eastman School of Music (2002–2003), Visiting Professor, New College, Oxford (2004), Housewright Eminent Scholar and Featured Guest Composer, Florida State University (2005), Visiting Composer, Royal Academy of Music, London (2005). Mr. Bresnick was elected to membership of the American Academy of Arts and Letters (2006).

Mr. Bresnick's compositions cover a wide range of instrumentation, from chamber music to symphonic compositions and computer music. His orchestral music has been performed by the National Symphony, Chicago Symphony, American Composers Orchestra, San Francisco Symphony, New Haven Symphony, Münster Philharmonic, Kiel Philharmonic, Orchestra of the Radio Televisione Italiana, Orchestra New England, City of London Chamber Orchestra, Orquestra Sinfonica do Estado de Sao Paulo, St. Paul Chamber Orchestra, Oregon Symphony Orchestra, Bilbao Orkestra Sinfonika, and Izumi Sinfonietta Osaka. His chamber music has been performed in concert by The Chamber Music Society of Lincoln Center; Sonor; Da Capo Chamber Players; Speculum Musicae; Bang on A Can All Stars; Nash Ensemble; MusicWorks!; Zeitgeist; Left Coast Ensemble; Musical Elements.

His music has been heard at numerous festivals: Sonic Boom, Bang on a Can, Adelaide, Israel, Prague Spring, South Bank's Meltdown, Almeida, Turin, Tanglewood, Banff, Norfolk, ISCM, New Music America, New Horizons. He has received commissions from: The Norfolk Chamber Music Festival (1985), Orchestra New England (1986), Connecticut String Orchestra (1986), N.E.A. (consortium commission, 1987), Monticello Trio (1988), Koussevitzky Foundation (1989), Meet-the-Composer Reader's Digest commissioning program (1992), Greater Bridgeport Symphony (1992), National Endowment for the Arts (1992), Institute of Sacred Music (1993), Macon Arts Alliance (1994), Fromm Foundation (1995), Lincoln Center Chamber Players (1997), Sequitur (1997), Connecticut Commission on the Arts (1997), Meet-the-Composer (1998), Chamber Music America (1999).

He has received many prizes, among them: Fulbright Fellowship (1969–1970), Walter J. Gores Award for Excellence in Teaching at Stanford University (1973), three N.E.A. Composer Grants (1974, 1979, 1990); A.S.C.A.P. Awards (1975–present); Rome Prize Fellowship (1975–1976), MacDowell Colony Fellowship (1977), Morse Fellowship from Yale University (1980–1981), First Prize, Premio Ancona (1980), First Prize, International Sinfonia Musicale Competition (1982), Connecticut Commission on the Arts Grant, with Chamber Music America (1983), two First Prizes, Composers Inc. Competitions (1985, 1989), Semi-finalist, Friedheim Awards (1987), The Chamber Music Society of Lincoln Center Elise L. Stoeger Prize for Chamber Music (1996), "Charles Ives Living" award, American Academy of Arts & Letters (1998), Composer-in Residence, American Academy In Rome (1999), the ASCAP Foundation's Aaron Copland Prize for teaching (2000), Berlin Prize Fellow, American Academy in Berlin (2001) and a Guggenheim Fellowship (2003).

Mr. Bresnick has written music for films, two of which, Arthur & Lillie (1975) and The Day After Trinity (1981), were nominated for Academy Awards in the documentary category, (both with Jon Else, director). Mr. Bresnick's music has been recorded by Composers Recordings Incorporated, Centaur, New World Records, Artifact Music and Albany Records and is published by Carl Fischer Music (NY), Bote and Bock, Berlin and Common Muse Music Publishers, New Haven.
---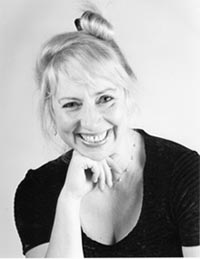 Concert pianist Eliane Lust (Eli-aan Loost) was recently praised by the Chicago Tribune as "...a pianist of extraordinary range, emotional depth and intelligence...whose attractive, adventurous programming puts the public first... a musician of the highest order." She specializes in bridging the gap between the traditional and modern piano repertoires and has premiered, recorded, and toured her unique programs to regular critical acclaim throughout the world, heralded by France's La Depeche as "a true artist whose first language is music."

Particularly interested in presenting the lesser-known traditional repertoire, Lust has won awards for her innovative programming and her dedication to new American music from the California Arts Council. She produced Berkeley's O Solo Milhaud Festival (the complete solo piano works of Darius Milhaud), the Musicalliance Concert Series and the Mozart Madness Marathon in San Francisco. She regularly performs such unique programs as the complete Mendelssohn Songs Without Words; "Love Notes," the piano music of Robert and Clara Schumann; and "Rocking," three centuries of the world's lullabies, which includes pieces written for and commisioned by Eliane.

Lust has performed at Carnegie Recital Hall, the Paderewski Festival, Phillips Collection, Villa Montalvo and the Tanglewood, Aspen, Banff, Hereford, Ernen and Spoleto Music Festivals among others throughout the world. Her primary musical influences, Gyorgy Sebˆk and Leonard Shure, mark her musical lineage to Beethoven and Leo Weiner. Other important influences include concert pianists Richard Goode and Marek Jablonski; composers Frederic Rzewski, Horatio Radulescu, and Charles Shere; and Artur Schnabelís biographer Konrad Wolff, whose piano she owns and works on.

Eliane's unique discography also spans the range of old to new piano music and consists solely of her live concert performances, including "Lust Plays Lude," the 24 Chopin Preludes with Rzewskiís 24 Ludes; "The Speaking Pianist," solo repertoire for a pianist who speaks while playing; and "Merge," Bartok's Piano Sonata with Beethoven's Opus 110 Sonata, among others.

Of Franco-Belgian heritage, Eliane is based in San Francisco, California, where she hold monthly master classes for highly dedicated musicians.
---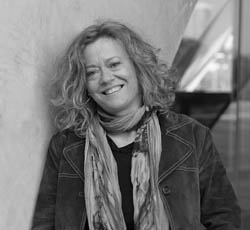 Described by The New York Times as "lustrous at the keyboard, and at once engaging and challenging" and "the phenomenal pianist" in The Village Voice, Australian Lisa Moore enjoys one of the most diverse musical careers experienced by pianists today. She was recently appointed artistic director of the "Sounds Alive" series in the 2008 Canberra International Chamber Music Festival, which will draw global artists to the Australian capital for two weeks of experimental and new music. Based in New York City and with a background in music and drama, Moore has dedicated much of her life to creating new ways of experiencing the piano live in concert and as a recording artist. Combining powerful technique with vivid theatricality, her solo concerts are more than ordinary piano recitals. Moore creates thematic programs focusing on a single idea or composer and through her vast experience working with living composers she has developed a unique and unforgettable piano repertoire.

Recent solo artistic ventures include piano with dramatic text recitation in "Wilde's World," a program featuring late 19th Century repertoire and Frederic Rzewski's adaptation of Oscar Wilde's De Profundis. "Janacek from the Street" features the composer's evocative dark works from Moore's acclaimed Janacek recording. "The Pianist Speaks" program features DVD image projection in Martin Bresnick's "For The Sexes: The Gates of Paradise" (text and images by William Blake). "ipiano" features works based on folklore, dance and popular song, ranging from Scriabin to Ligeti. 2005–2006 world premiere performances by Paul Lansky, John Halle and Bryan Senti have received rave reviews in New York and Australia, while she awaits the arrival of ongoing composer commissions including Donnacha Dennehy, Phil Kline, Don Byron, Annie Gosfield and David Lang.

Moore has recorded four solo discs and over 25 collaborative recordings. Future solo discs scheduled for future release on Cantaloupe Music include works by John Halle, Don Byron, Annie Gosfield and Phil Kline. Her solo discs thus far include Which Side Are You On? music by Frederic Rzewski (Cantaloupe), and three on the Tall poppies label: Purple, Black and Blues, a collection of piano works by Australian composer Elena Kats-Chernin; the complete piano works of Leos Janacek; and Stroke, new Australian music. Moore's collaborative and chamber music discs are for Sony Classical, Tall Poppies, BMG, Deutsche Grammophon, Point, Nonesuch, Cantaloupe, New Albion, New World and CRI. In 1993, Moore won "Best Australian Recording" in the ABC Fine Music Awards for her Wild Russians disc with cellist David Pereira (TP018).

Moore is the founding pianist for the Bang on a Can All-Stars, the New-York based electro-acoustic sextet and winner of Musical America's 2005 Ensemble of the Year Award. She has been touring worldwide with them since their inception in 1992. Moore has also performed with the New York City Ballet, Chamber Music Society of Lincoln Center, BargeMusic, St. Lukes Orchestra, American Composers Orchestra, Steve Reich Ensemble, Don Byron Adventurers Orchestra, Da Capo Chamber Players, Paul Dresher Ensemble, Mabou Mines Theater, Susan Marshall Dance Co, Sequitur, Newband, Music at the Anthology, The Crosstown Ensemble, Australia Ensemble, Westchester Philharmonic, New York League of Composers ISCM, Newband, Alpha Centauri Ensemble, Terra Australis, Essential Music, and the John Jasperse Dance Co. As a concerto soloist, Moore has played with the Australian Chamber Orchestra, Albany, Sydney, Tasmania, Thai, Canberra Symphony Orchestras, Philharmonia Virtuosi and Queensland Philharmonic, and with conductors Reinbert de Leeuw, Pierre Boulez, Jorge Mester and Edo de Waart.

Lisa Moore's festival appearances include Holland, Lincoln Center, Schleswig-Holstein, BBC Proms, Israel, Warsaw, Uzbekistan, Musica Ficta Lithuania, Prague Spring, Istanbul, Athens, Taormina, Southbank's Meltdown, Dublin's Crash, Graz, Huddersfield, Scotia, Paris d'Automne, Shanghai, Beijing, Hong Kong, Turin, Palermo, Barcelona, Heidelberg, Berlin, Perugia, Tanglewood, Jacob's Pillow, Aspen, Yale/Norfolk, Sandpoint, Saratoga, Victoriaville, NY's Sonic Boom, BAM Next Wave, MassMoca, Adelaide, Perth, Queensland, Canberra, Sydney, Sydney's Olympic Arts, Sydney Spring and Mostly Mozart, Brisbane Biennale, and the Darwin International Guitar Festival. Moore has collaborated with composers such as David Lang, Ornette Coleman, Don Byron, Iva Bittova, Cecil Taylor, Gunther Schuller, Milton Babbitt, Michael Gordon, Elena Kats-Chernin, Martin Bresnick, Giovanni Sollima, Julia Wolfe, Michael Torke, Steve Reich, Phillip Glass, Terry Riley, Gerard Brophy, Peter Sculthorpe, Michael Smetanin, Iannis Xenakis and Meredith Monk among many others.

Raised in Sydney, Canberra and London, Moore had visited over a dozen countries by age 13. At 20, she moved to the United States for two years, and following a year in Paris, settled in New York City in 1985. As the recipient of many awards, Lisa Moore won a silver medal in the International American Music Competition at Carnegie Hall in 1981. In 1992, she was awarded the APRA Sounds Australian Award for Best Performance, and the Thayer Fellowship from the State University of New York. She has also received two Australia Council International Fellowships and the Australian Music Foundation in London Award. Lisa Moore teaches at Wesleyan University (Middletown, CT) and the Yale/Norfolk Contemporary Music Festival. She was a Visiting Associate Professor at Eastman School of Music during 2002–2003 and in residence at New College, Oxford during the Hilary Term 2004. Moore has also taught at the Bang on a Can Summer Institute, Australian Youth Orchestra National Music Camp, Australian National Music Academy in Melbourne and has held Artist-in-Residence positions at the Sydney Conservatorium and the School of Creative Arts in Wollongong.