Music of the 21st Century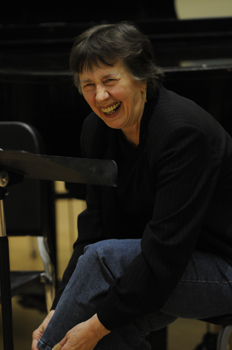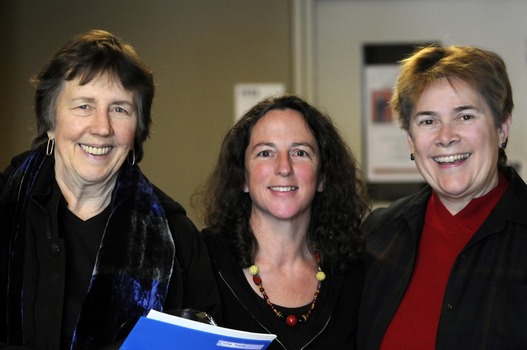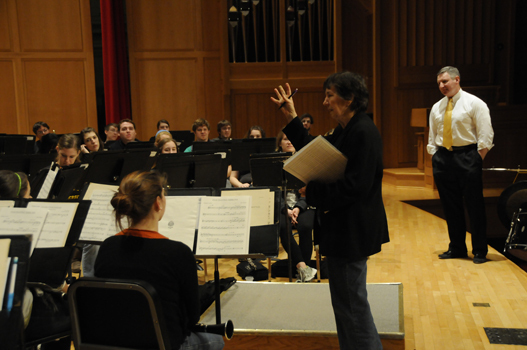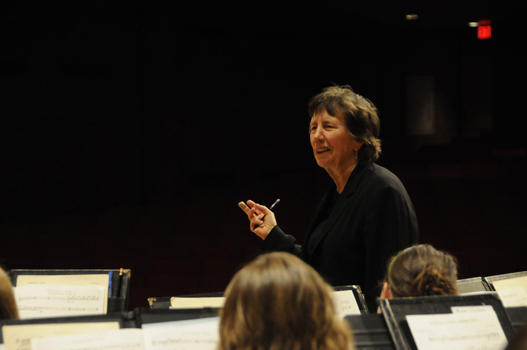 JOAN TOWER — 2010
"[Tower's] efforts have immensely enriched American music.... She has emerged as one of America's foremost and most colourful composer. Nearly impossible to pigeonhole stylistically, her numerous works for orchestra and chamber-music ensembles are characterized by rhythmic vitality, power, and often raw emotion."— Stereophile
"...expertly wrought, full of character and instantly communicative..." — New York Times
"Tower has truly earned a place among the most original and forceful voices in modern American music." — The Detroit News
Through her compelling and well-crafted body of work over almost five decades, Joan Tower has become one of the world's most admired, celebrated, and sought-after composers. To her list of significant accomplishments must be added her career as a pianist and conductor.
Tower was the first woman to receive the Grawemeyer Award in Composition in 1990, for her orchestral work Silver Ladders. She was inducted in 1998 into the prestigious American Academy of Arts and Letters, and into the Academy of Arts and Sciences at Harvard University in the fall of 2004. She has been awarded a Guggenheim Fellowship (1976), the Alfred I. DuPont Award for Distinguished American Composers (1998), and an Honorary Degree from the New England Conservatory (2006).
She was the first composer chosen for the ambitious new Ford Made in America commissioning program, a collaboration of the League of American Orchestras (at that time, the American Symphony Orchestra League) and Meet the Composer. In October 2005, the Glens Falls Symphony Orchestra presented the world premiere of Tower's 15-minute orchestral piece Made in America. The work went on to performances in every state in the Union during the 2005-2007 seasons, and the recording of the piece by the Nashville Symphony and Leonard Slatkin won three Grammy Awards.
Joan Tower's bold and energetic music, with its striking imagery and novel structural forms, has won large, enthusiastic audiences. From 1969 to 1984, she was pianist and founding member of the Naumburg Award-winning Da Capo Chamber Players, which commissioned and premiered many of her most popular works. Her first orchestral work, Sequoia, quickly entered the repertory, with performances by many major orchestras, and her tremendously popular five Fanfares for the Uncommon Woman have been played by over 500 different ensembles.
She recently concluded her ten-year tenure as composer-in-residence with the Orchestra of St. Luke's, a title she has held at the Deer Valley Music Festival in Utah since 1998, and at the Yale/Norfolk Chamber Music Festival for eight years. From 1985 to 1988, she was composer-in-residence with the St. Louis Symphony. She was appointed as Season Composer for 2007-08 by the Chamber Music Society of Lincoln Center
Born in 1938 in New Rochelle, New York, she moved to Bolivia with her family when she was nine, and over their ten year stay, she continued her musical development, especially as a pianist. The sounds and sensation of her South American experience made driving rhythms and colorful orchestrations an important part of all her works.
She returned to the United States to study music, first at Bennington College and then at Columbia, where she earned her doctorate in composition. In 1969 she helped form the Da Capo Chamber Players, a group with which she performed for fifteen years. In 1972 she joined the faculty of Bard College, where she still teaches and is Asher Edelman Professor of Music.
Tower's early music reflected the serialism of her teachers at Columbia, and the spare texture of that style went well with her strong interest in chamber music. As her style developed, she became more interested in the works of composers such as Olivier Messiaen and George Crumb and began to move away from the strict serialist model. Her works became more colorful and were often described as impressionistic.
Tower's music is sophisticated and technically demanding, yet extremely approachable—qualities that have made her a favorite of musicians and listeners alike. Her music, which is almost exclusively instrumental, often makes overt reference to earlier composers and works which have influenced her, such as Beethoven (Concerto for Piano), Stravinsky (Petroushskates), Messiaen (Wings), and Copland (Fanfare for the Uncommon Woman).
She often writes with specific ensembles or soloists in mind, and her works exploit the special qualities of those performers. Artists such as eighth blackbird, Ursula Oppens, David Shifrin, John Browning, Orpheus, Carol Wincenc, the Chamber Music Society of Lincoln Center, The American Brass Quintet, and Lynn Harrell have all commissioned and/or premiered new works.
Her pieces often have evocative titles that have great meaning for her. For example, she has a series of "mineral" works (such as Black Topaz and Silver Ladders) that pay tribute to her father, a mineralogist.
Joan Tower has been the subject of television documentaries on PBS's WGBH television station in Boston, on the CBS network program, Sunday Morning, and MJW Productions in England. She is published exclusively by Associated Music Publishers.