Voice students are drawn to the thrill of performing in the School of Music's annual opera productions. Each year, a fully staged, double-cast opera is performed. With the support of the School of Music, the Department of Communication and Theatre also presents a fully staged musical theatre production.
DEPAUW OPERA PRESENTS:
THE CORONATION OF POPPEA
COMPOSED BY CLAUDIO MONTEVERDI
LIBRETTO BY GIOVANNI FRANCESCO BUSENELLO
THURSDAY-SATURDAY, FEBRUARY 5-7, 2015 - 7:30 PM
SUNDAY, FEBRUARY 8, 2015 - 2 PM
GREEN CENTER, MOORE THEATRE

JOACHIM SCHAMBERGER, Producer & STAGE DIRECTOR
ORCENITH SMITH, MUSICAL DIRECTOR
In this tragic Baroque opera by Claudio Monteverdi, Nero's ruthless mistress Poppea achieves her ambition to be crowned empress. DePauw Opera's fully staged production is produced by Joachim Schamberger, with stage direction by Schamberger and Kerry Jennings. Musical director Orcenith Smith conducts the DePauw University Orchestra.
General admission: $7; tickets for seniors, students and children: free
---
PARADE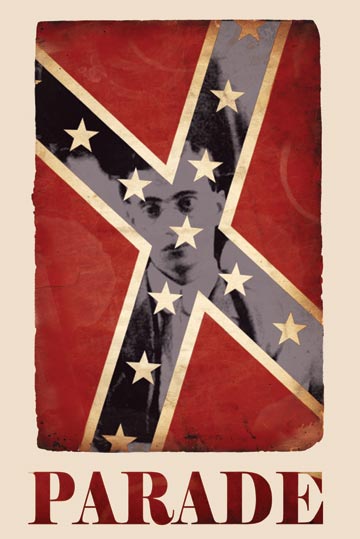 MUSIC & LYRICS BY
JASON ROBERT BROWN
BOOK BY ALFRED UHRY
October 9-11, 2014 - 7:30 pm
October 12, 2014 - 2 pm


Green Center,

MOORE THEATRE
Tim Good, directoR
Steven Linville '06, musical director
Deb Grammel, Choreography
The lynching of Leo Frank in 1915 by the Knights of Mary Phagan, sent shock waves through the nation, and marked the rebirth of the modern Ku Klux Klan. The musical Parade challenges the problems of anti-Semitism, racism, provincialism and blind hate, by asking us to get to know these characters as real people. The music and lyrics by Tony Award-winning composer Jason Robert Brown (The Bridges of Madison County, Songs for a New World), take you on an emotional and personal journey inside the relationships and problems of the people caught in this turmoil. Parade transcends the surface of the case, and asks us to consider whether the real evil doesn't live inside each of us.
Presented by DePauw Theatre and the School of Music with support from the Prindle Institute for Ethics and funding from the Anne Prindle Johnson and David S. Johnson Speaker Fund.
General admission: $6; tickets for students: $3
Not recommended for children under 13.
---