Leonard Foy
Trumpet; Brass Area Coordinator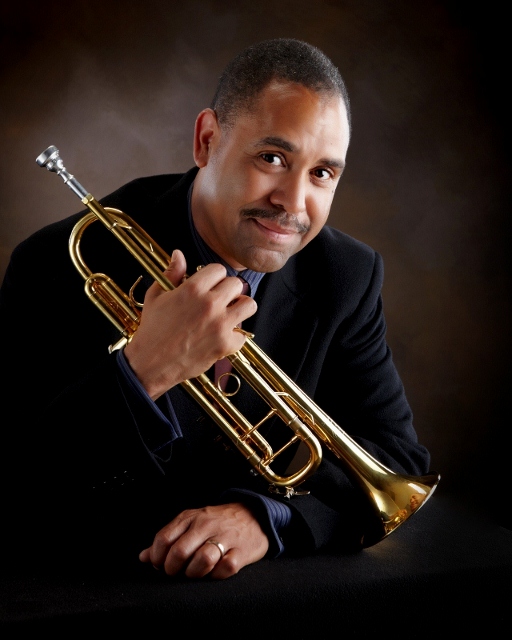 Leonard Foy, a native of Winston-Salem, North Carolina, is Professor of Trumpet at DePauw University. He also serves as artist/faculty at Birch Creek Academy and the Interlochen Arts Camp. He earned his bachelor's and master's degrees and also the performer's certificate at the Eastman School of Music. He completed extensive post-graduate study at the Indiana University School of Music. His trumpet teachers include Charles Gorham, Barbara Butler, Vincent DiMartino, Louis Davidson, and Stanley Friedman. His jazz instructors include David Baker, Rayburn Wright, Bill Dobbins, and Raymond Ricker.

Lennie has been featured in both jazz and classical performance arts throughout the United States, Canada, France, Italy, Spain, Turkey, Finland, Argentina, England, and Russia. His career includes performances with a variety of celebrity artists and extensive engagement with the Nashville Chamber Orchestra, Grammy Award winning Nashville Symphony Orchestra, recording and touring internationally since 1991 with the Smithsonian Jazz Masterworks Orchestra acclaimed "the best Jazz Repertory Band in the country" (The New Yorker), and performing cornet since 2003 with the Brass Band of Battle Creek admired as the "Rolls Royce of Brass Bands" (Brass Band World). His work with a range of conductors includes David Baker, Quincy Jones, Kenneth Schermerhorn, Leonard Slatkin, and Giancarlo Guerrero. He currently resides in Indianapolis, Indiana, where he maintains a regional presence as soloist, commercial orchestra musician, jazz big band and small group performer, chamber musician, and veteran studio recording artist for prominent publishing and production companies. Recent featured soloist CD recordings include "Starsplitter" with the DePauw University Band, and "Smack Dab In The Middle" with the Hal Leonard Jazz Orchestra conducted by John Clayton. Memorable CD recordings include Beethoven Symphony No. 7 with the Nashville Symphony; "Live 3 BBBC," "Music for Battle Creek" and "A Christmas Festival" with the Brass Band of Battle Creek; "Big Band Treasures Live," "Tribute To A Generation" and the DVD Live at Manchester Craftsmen's Guild with the Smithsonian Jazz Masterworks Orchestra.
In addition to an engaging role as university professor and regional artist, Lennie maintains active as soloist and clinician. Recent appearances include the Ravinia Festival, Interlochen Arts Academy, Tennessee Music Educators Conference, International Trumpet Guild Conference, University of Wisconsin River Falls, Purdue University, Wisconsin School Music Association Conference, Clark County Las Vegas School District, and the Illinois State Honors Festival. Solo appearances include tours with regional orchestras, national high school and college ensembles, and premier performance venues including the Kennedy Center, Pori International Brass Festival, and the Spoleto Festival. Lennie is a Conn-Selmer artist.