Mark McCoy
Dean, School of Music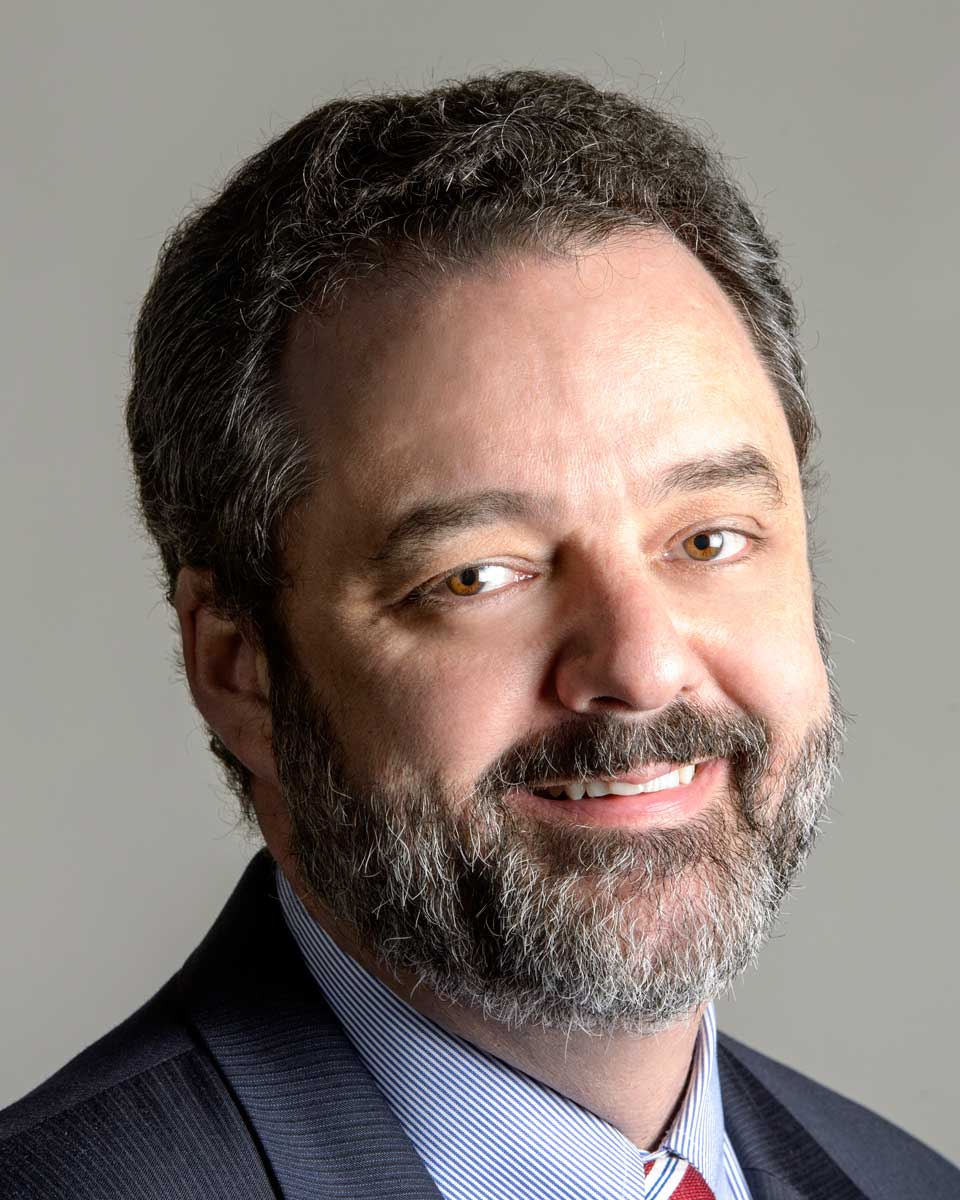 Dr. Mark McCoy was appointed dean of the DePauw University School of Music in 2011. With degrees from Shepherd University, the Peabody Conservatory and Texas Tech University, his diverse educational background includes music education, performance, conducting and composition. A firm believer in and product of the liberal arts tradition, McCoy relishes his work in the professional music school within that setting.
McCoy comes to DePauw after 16 years at Shepherd University, where he led the music program to national and international prominence. Active as a conductor and guest conductor, McCoy also served as music director and conductor of the Two Rivers Chamber Orchestra. His conducting career has taken him though many parts of the United States and Europe, including performances in Spain, Ireland, Italy, Switzerland, France, England, Germany, Austria and the Czech Republic. His jazz groups have been invited to perform at the 2003 Montreux (Switzerland) Jazz Festival, and he made his Carnegie Hall debut in 2005.
McCoy has composed operettas, musicals, an opera, many orchestral and wind works, and several soundscores. His soundscore for The Secret Garden and his musical, Anne of Green Gables, are available through Samuel French, and the second edition of his first symphony—A Symphony for Salem, 1692—is now published by C. Alan Publications. He recently completed a novel, Curtain Music, concerning the relationship of Brahms and the Schumanns.
As a member of the President's cabinet, Dean McCoy has worked with a stellar team of university leaders to bring about a dramatic transformation on the DePauw campus in only a few short years. That transformation is taking place within the music school as well. During his time at DePauw, the School of Music has completely reinvented itself—devising a new curriculum, increasing development efforts, attracting new audiences and launching the bold 21st-Century Musician Initiative, a complete re-imagining of the modern-day music school. Results have been astounding with total audiences more than doubling, a very successful campaign raising nearly $20M to date and the largest first-year class in over 50 years.
In 1992, McCoy was presented with the "Teaching Excellence" award and was inducted into Pi Kappa Lambda. He was inducted into Sigma Alpha Iota as a "National Arts Associate," for his dedication to excellence in the arts, in 1998; Phi Kappa Phi and the Lexington Who's Who in 2000; and Phi Beta Mu in 2004. McCoy was honored in International Who's Who in Music and Musicians in the classical and light classical fields in 2001; Who's Who Among America's Teachers in 2002 and 2003; and Who's Who in Collegiate Faculty in 2010. He is a regular visitor and contributor for the National Association of Schools of Music and serves on the National Commission on Accreditation.