Matthew Balensuela
Music History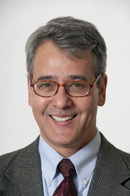 Matthew Balensuela is a music historian who teaches a variety of classes for both music majors and non-majors. He earned a B.M. degree from the Juilliard School in saxophone performance, master's degrees in both music history and woodwind performance from Bowling Green State University, and a Ph.D. in musicology from Indiana University where he studied with Dr. Thomas J. Mathiesen. He has taught at the University of Oklahoma and Indiana University. Dr. Balensuela has also contributed a number of introductory essays for the Repertoire Explorer Series published by Musikproduktion Höflich (Munich) including works by Michael Haydn and Edward MacDowell.
His research has focused on the history of music theory. His books include Music Theory from Boethius to Zarlino: A Bibliography and Guide (co-authored with David Russell Williams of Pendragon Press, 2007) and critical edition of the Ars cantus mensurabilis mensurata per modos iuris (University of Nebraska, 1994). His articles and reviews on early music history and theory have appeared in The New Grove Dictionary of Music, A Reader's Guide to Music, Acta Musicologica, and The Journal of Musicological Research. He has presented papers on the history of music theory at meetings of the American Musicological Society, Medieval Academy of America, the International Congress of Medieval Canon Law, and the International Musicological Society.
His more recent research on jazz and dance music in Indianapolis includes articles in the Journal of Jazz Studies, Traces: The Magazine of the Indiana Historical Society and Fontes artis musicae, as well as a presentation before the American Musicological Society.
He served as the initial editor-in-chief of The Journal of Music History Pedagogy from 2010–2014, the first academic journal devoted to the scholarship of teaching and learning in music history. His articles on pedagogy have appeared in Vitalizing Music History Teaching (2010) and the Journal of Music History Pedagogy; he has presented papers on pedagogy to the College Music Society, and the International Medieval Studies Conference (Kalamazoo), Saggiatore musicale (Bologna), and the International Musicological Society Study Group on Transmission of Knowledge as a Primary Aim in Music Education..
He has earned awards and grants from the Music Library Association (the Duckles Award for best book-length bibliography, 2009); Great Lakes Colleges Association (New Directions Initiative); DePauw University (Distinguished Professor, Joan W. Battey Faculty Fellowship, and Susan B. Smith Faculty Fellowship); and he has been named an Accomplished Graduate of Bowling Green State University (2011). Prof. Balensuela was appointed to the faculty of DePauw University School of Music in 1991.