Scott Perkins
Theory and Musicianship; Composition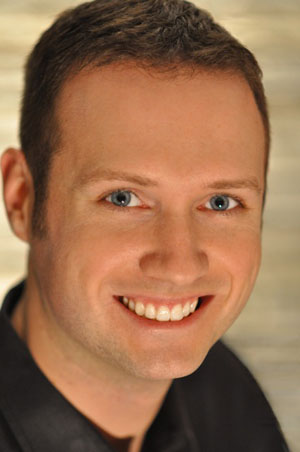 Connecticut native Scott Perkins enjoys a multifaceted career as an international prize-winning composer, a versatile performer, an award-winning scholar, and a music educator. His music, praised by critics for publications including the Washington Post ("dramatic," "colorful") and the Washington Times ("perfectly orchestrated," "haunting," "a remarkable and welcome musical surprise"), includes art songs, opera, musical theatre, instrumental works, choral and chamber music, electroacoustic media, and music for film and church. He has been commissioned by organizations ranging from the Washington National Opera to the American Guild of Organists, and his work has been performed throughout North America and Europe. He has collaborated with musical and non-musical artists, including Tony Award-winning playwrights, Emmy-winning filmmakers, and prize-winning poets. He is published by Augsburg Fortress, Paraclete Press, and Encore Music Creations.
Scott has concertized as a tenor throughout the United States, England, Mexico, Scotland, and Norway. He has performed with professional ensembles as both a vocalist and a conductor, and he is a featured soloist on CDs produced by Bridge Records and Loft Recordings.
Scott's work on the music of Benjamin Britten was awarded a prize by the New York State-St. Lawrence Chapter of the American Musicological Society. He has also spoken on musical topics at Harvard University and the University of Chicago.
Scott earned his Ph.D. in composition with minors in music theory and music history at the Eastman School of Music, where his primary teacher was Ricardo Zohn-Muldoon. He holds master's degrees in both music theory and music theory pedagogy from Eastman, and he has a bachelor's degree, summa cum laude, in music theory and composition with a sub-concentration in vocal performance from Boston University.
Since 2012, Scott has been a member of the faculty at DePauw University. He has also taught at Central Connecticut State University, Nazareth College, and the Interlochen Summer Arts Academy.
For more information about Scott and his music, please visit his website, www.scottperkins.org.