Scotty Stepp
Saxophone
During 2001-20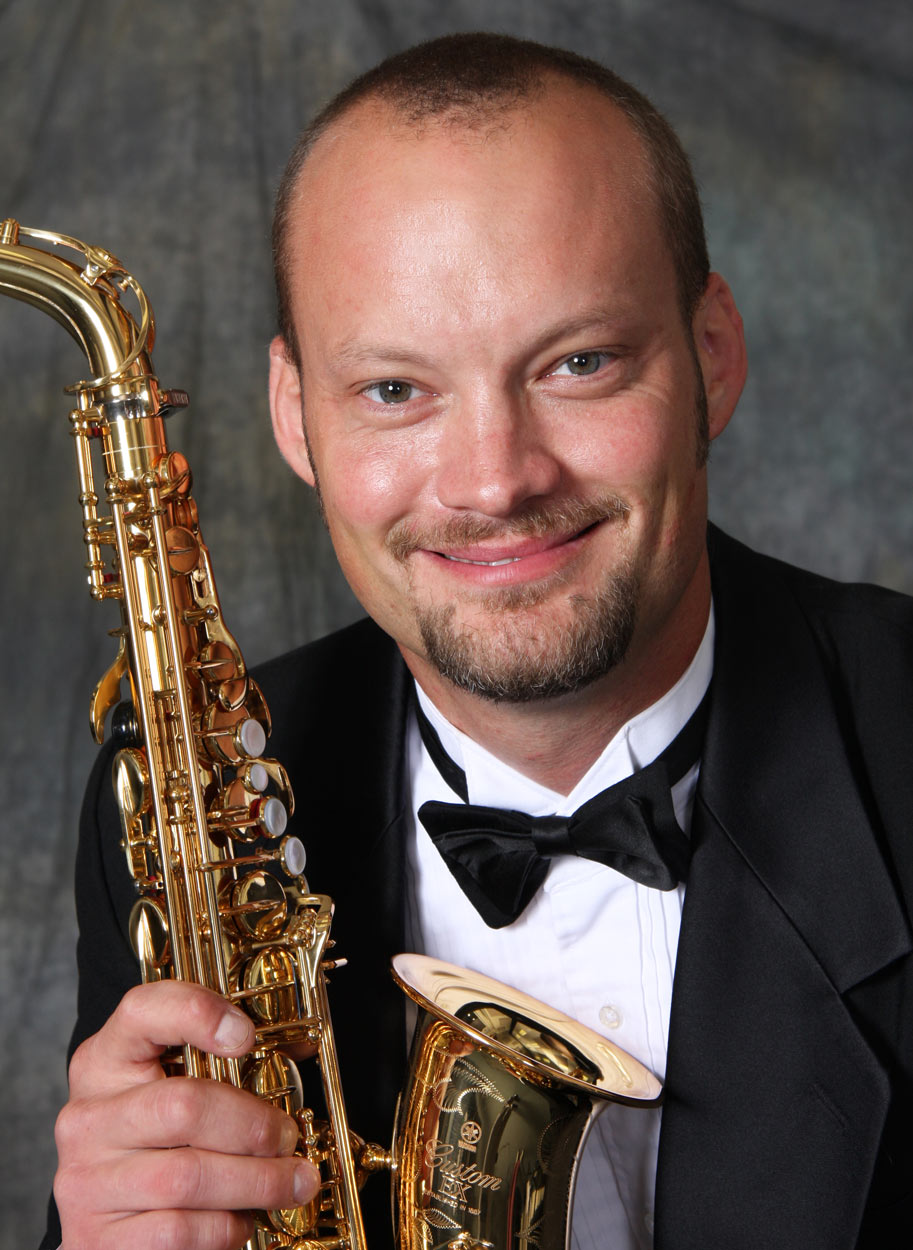 03 Scotty Stepp was granted a Fulbright Fellowship and a Harriet Hale Wooley scholarship to study in Paris, France, under the direction of acclaimed saxophonist Jean-Yves Fourmeau. Between 1999-2001 and 2004-2005, Mr. Stepp was a visiting adjunct faculty saxophone instructor at Indiana State University. He completed his Master of Arts in Saxophone Performance at Bowling Green State University, under the tutelage of Dr. John Sampen, and received his undergraduate degree from Indiana State University, where he studied with Dr. Paul Bro.
Stepp has performed throughout the United States, Europe and China. Most notable are performances at the United States Embassy in Paris, France; selected performer at the German-American Fulbright Program's 50th anniversary conference in Berlin, Germany; and performances in Greece, Cyprus and Italy. Other saxophone experiences include first prize winner at the 1998 National Saxophone Competition of the North American Saxophone Alliance in Evanston, Illinois; semi-finalist at the 1998 Second International Adolphe Sax Competition in Dinant, Belgium; finalist in the 1999 Crane Festival of NEWMUSIC competition in Potsdam, New York; and prize winner as a member of the Millennium Saxophone Quartet at the Fischoff 2000 National Chamber Music Competition in South Bend, Indiana. He has performed with the Chicago Civic, Toledo, Canton, and Terre Haute Symphony Orchestras, as well as the State Orchestra of Thesaloniki, Greece.
Scotty is a member of the internationally acclaimed Transcontinental Saxophone Quartet. Its first compact disc, Mountain Roads, was released on Albany Records.
Appointed in 2007.