DePauw School of Music Brings World-Class Talent to Greencastle
The DePauw University School of Music will begin presenting a new series at the Judson and Joyce Green Center for the Performing Arts that will regularly bring performers of international renown to the region. The 2012-2013 Guest Artist Series will include four chamber ensemble performances and two appearances by the Indianapolis Symphony Orchestra. Tickets for the complete six-concert series are on sale for a subscription rate of $50, which includes, as an additional benefit, access to most faculty and student performances. The School is also pleased to introduce a "pay-what-you-can" ticket option so that all members of the community will be able to enjoy these remarkable artists.
Opening the series in Kresge Auditorium on September 19, 2012, will be PROJECT Trio, a passionate, high-energy ensemble comprised of three classically trained composer/performers from Brooklyn, whose eclectic musical interests have been described by JazzReview.com as "a glorious celebration of the music of our time."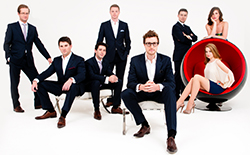 On October 10, the British vocal ensemble VOCES8 travels to DePauw following visits throughout Africa, Asia, Europe, and the UK. With styles ranging from renaissance polyphony to jazz and pop, this international octet promises to present a night of stunning a cappella music.
Time for Three began as a trio of musicians who started playing together just for fun and went on to achieve critical acclaim through their creative fusion of classical, jazz, gypsy and other musical genres. Tf3, which features violinist and hometown hero Zach De Pue, will spend two days in Greencastle, March 11–12, presenting master classes and thrilling audiences with dazzling interpretations of music from Brahms to bluegrass.
The Canadian Brass has been called the "world's most famous brass group" and has performed widely on television on such programs as The Tonight Show, Today, and Entertainment Tonight. Local music lovers will want to take the opportunity to hear this Grammy award-winning ensemble perform live on the DePauw campus on April 12, 2013. The legendary quintet includes Canadian Brass tubist and founder Charles Daellenbach, recently honored in Linz, Austria with the International Tuba & Euphonium Association's "Lifetime Achievement Award," given in recognition of a career that has expanded the audience for brass repertoire to millions of listeners worldwide.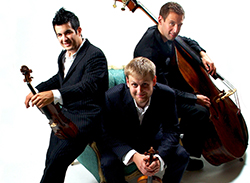 Two concerts by the highly regarded Indianapolis Symphony Orchestra are also included in the Guest Artist Series. On November 11, classical guitarist Miloš Karadaglić, recipient of the 2011 Gramophone Award for Young Artist of the Year, will appear with ISO in a Spanish-influenced program of music by Ravel, Rodrigo, Turina, and Rimsky-Korsakov. A second appearance by the orchestra, on Saturday, February 23, includes Schumann's Symphony No. 2 in C Major, along with Mahler's Des Knaben Wunderhorn, to be sung by America's foremost opera baritone Thomas Hampson. A native of Elkhart, Indiana, Hampson is a beloved recording artist and regular guest with the Vienna Staatsoper and The Metropolitan Opera in New York.
Also new this season is a Faculty Select subscription series that features performances by four superb faculty artists: George Wolfe, saxophone; Juyeon Kang, piano; Ray Kilburn, piano; and Bruce Henniss, horn.
Supplementing the Green Center's 2012-2013 event calendar, the DePauw School of Music will continue a tradition of presenting a fully staged opera production; a rich array of student recitals; major ensemble performances by the School's band, jazz studies, orchestral, and vocal arts divisions; and faculty recitals, lectures, and master classes throughout the season.
For frequent concertgoers, an All-Access Pass that includes one ticket to every event offered by the School is now available for $75. The DePauw Opera production of Die Fledermaus, the new series, popular Holiday Gala, and Percussion Plus Project are included in the All-Access Pass—in addition to free admission to all faculty, staff, and student recitals and ensemble concerts.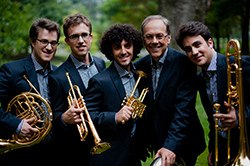 An appealing benefit of becoming a season subscriber is the convenience of not having to wait in box office lines on event days. After subscribing, patrons will be given a computer access code that allows them to print out tickets directly from their personal desktop computer on a first-come, first-serve basis—similar to the system now in use by airlines for printing boarding passes.
Anyone wanting to attend a concert, who cannot afford to pay full ticket price, can take advantage of another new service: a pay-what-you-can option. Admission to all student degree recitals will continue to be free of charge, and admission to all SoM events is always free to DePauw University students with a student ID; seniors over 65; and youth, 12 years and under.
For additional details about the new subscription packages and more than 150 faculty and student performances at DePauw, or to purchase subscriptions or individual tickets, visit www.depauw.edu/music/tickets or call 765-658-4827.