Honor band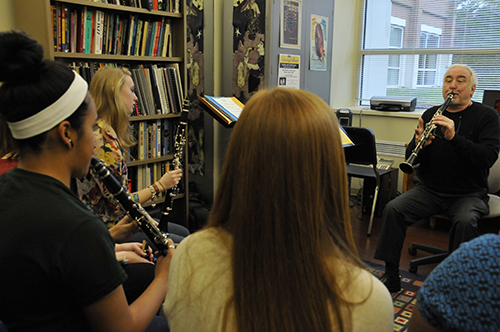 The annual Honor Band program allows high school students to learn and perform alongside School of Music students in a two-day series of masterclasses, workshops and rehearsals. Area band directors nominate high school students for this opportunity and DePauw School of Music faculty select top DePauw students to serve as mentors and co-performers in the program. This weekend is an exciting opportunity for DePauw students to teach from within the group of young musicians, ending in a final collaborative performance. Learn more about the Honor Band.

"These students excel in their respective high school band programs. I am excited about the opportunity to work with them, and I believe they will enjoy this chance to rehearse and perform top-level wind literature alongside colleagues of theirs from other schools."
- Craig Paré, director of the DePauw University Band
Vocal Arts at DePauw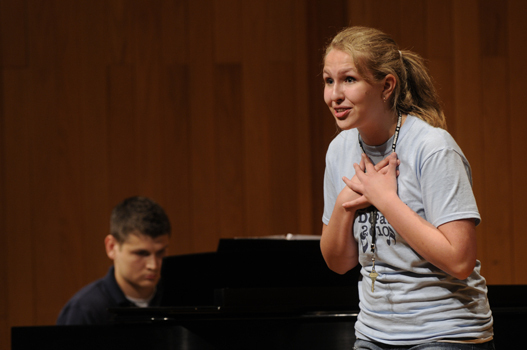 Vocal Arts at DePauw is a weeklong summer program that engages high school vocalists in a variety of activities related to singing and performing. From private lessons to scenes, courses in improvisation and Eurhythmics to acting and character development, these students experience many aspects of life as a professional musician. Students have the opportunity to live on campus and delve into the DePauw experience. Read more about Vocal Arts at DePauw or apply to the summer program.
Young Artists Piano Competition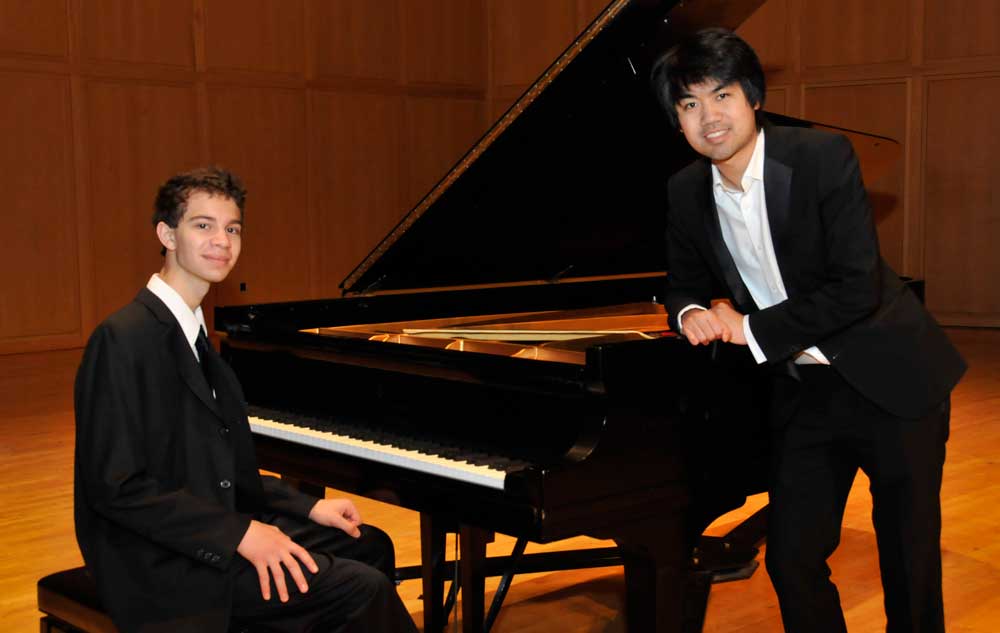 The Young Artists Piano Competition draws high school pianists from around the country to DePauw for the chance to compete for scholarships and prizes. These competitors spend a day at the School of Music, where they have the chance to participate in master classes and to engage with DePauw faculty, staff, and guest adjudicators. The next competition will take place during the 2016-2017 academic year.