C-SPAN Executive to Speak on Campus Thursday
November 6, 2001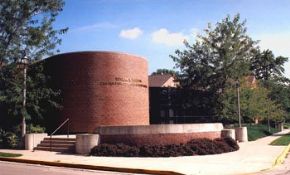 November 6, 2001, Greencastle, Ind. - The Media and Management Fellows programs at DePauw University welcome C-SPANexecutive Rob Kennedy to the Watson Forum in the Pulliam Center for Contemporary Media, Thursday, November 8 at 7:30 p.m. for a talk entitled: "Financing Not-For-Profit Media."
Kennedy is executive vice president and co-chief operating officer of C-SPAN, positions he has held since 1995. He also serves as the network's chief financial officer. Mr. Kennedy joined C-SPANas vice president of business affairs in 1987, and served as senior vice
president from 1989 to 1995.
Prior to joining the cable outlet, Mr. Kennedy was vice president of marketing and programming for Greater Rochester (N.Y.) Cablevision, a subsidiary of Time, Inc. Before that, he held various positions at Centel Corporation, an independent telephone company based in Chicago, Illinois.
Thursday's event is free and open to the public.
Back