Media Should Examine Self Amid Corporate Chaos, Bob Steele '69 Writes
July 12, 2002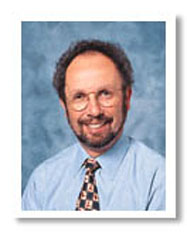 July 12, 2002, Greencastle, Ind. - In the wake of the recent stories of alleged corporate corruption at Enron, Worldcom and other major American companies, Bob Steele, an expert on journalism ethics and diversity and a 1969 graduate of DePauw University, writes, "The media plays an important and essential watchdog role during these troubled times. Journalists must hold the powerful accountable, from the CEO to the government regulators to the lawmakers to the executive branch. At the same time, the leaders of news companies must hold themselves accountable on all the same standards that they are applying to corporate America." Steele, a senior faculty member and ethics and diversity group leader at the Poynter Institute, has authored an essay entitled, "Inside the Glass House: Time for News Companies to Examine Their Own Corporate Responsibility."
He continues, "There's a bit of the 'guys in the glass house' game going on. Those throwing stones are vulnerable to challenge. While nobody is suggesting that the shortcomings in media companies are comparable to the legal and ethical catastrophes of WorldCom or Enron, it's been clear for a good while that those running media companies -- particularly publicly held companies -- have been less than exemplary in many ways," Steele writes. "This is a most opportune time for the leaders of our journalism companies to restate their core mission of public service and to recommit to their guiding ethical principles. Now is an ideal opportunity for these media leaders to measure up to the highest leadership standards and to honor their obligations of stewardship."

Bob Steele, who has led ethics workshops at over 50 news organizations, and worked as a reporter, executive producer and news director in the television industry, was also interviewed on last night's NBC Nightly News on the media's use of amateur videotape of police beatings, and was quoted in this recent Associated Press story on a new breakthrough that allows video and audio to be manipulated so that words can literally be put into someone's mouth.
You can read Steele's essay on the need for news organizations to examine their practices by clicking here.
Back