Jack Keenan '88 Captains Team in Nationally Televised Eco-Challenge 2002
December 26, 2002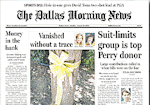 December 26, 2002, Greencastle, Ind. - John H. "Jack" Keenan IV, a principal associate at the Staubach Company and a 1988 graduate of DePauw University, took part in a grueling physical and mental competition in Fiji that will be air nationally on cable television's USA Network in April. The Dallas Morning News notes that "Keenan, a former tennis player at DePauw University in Indiana, [who] had competed in five triathlons and two marathons," participated in a 300-mile adventure race known as Eco-Challenge.
"The first and lesser-known television offspring of Survivor creator Mark Burnett, Eco-Challenge requires four-person coed teams to trek, mountain bike, swim, kayak and rappel through some of the most remote terrain on the planet," the newspaper states. "The race can last from five to 10 days. Teams sleep an average of two hours per night, and if one member drops out, the entire team is disqualified. Think Deliverance with a $14,500 registration fee."
The story by John Walters tells how Keenan, who works in Chicago, and his Dallas-based colleague David Stringfield brought together two other people to form a team, which was "among thousands of teams worldwide that applied for 81 available spots in Eco-Challenge 2002. (The race will air in April on USA). They never believed they would be chosen. " Stringfield eventually backed out of the competition, only to rejoin the team when another member had a family emergency.
Team Staubach made it through five days of the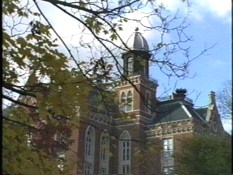 competition, which was won by Seagate.com of New Zealand. "Eco-Challenge is not a race so much as it is a trial of character," Walters writes. "It certainly is not fun. People are drawn to this hellish spectacle, spending big bucks (the members of Team Staubach spent $65,000 of their own money), to see exactly what they are made of."
Eco-Challenge is the world's premier Expedition Race, attracting the best expedition athletes from around the world. Each year it is held in a different remote region of the world. Previous Eco-Challenge races have taken place in Utah, New England, British Columbia, Australia, Morocco, Argentina, Malaysian Borneo and New Zealand. Fiji will mark the 9th annual global competition. You can read the article in its entirety at the Morning News Web site by clicking here (a free registration is required). For more information on Eco-Challenge 2002 in Fiji, click here.
Back