Consumers Would Be Hurt by Proposed Changes in Telecom Regulations, Robert Tongren '69 Says
January 27, 2003
January 27, 2003, Greencastle, Ind. - Proposals by the "Baby Bell" telephone companies to eliminate the wholesale system competitors use to provide local service to most residential and small business customers would be bad news for consumers, says the National Association of State Utility Consumer Advocates and its president, Robert S. Tongren, a 1969 graduate of DePauw University. A NASUCA report issued today claims the proposed changes to the wholesale system known as the Unbundled Network Elements-Platform (UNE-P) "would ultimately force competitors either to replicate costly parts of the existing network or exit local telephone markets across the nation [and] would devastate competition and likely result in unregulated monopolies."
"This report shows that any action taken by federal regulators to eliminate the way competitors are currently able to lease parts of the network could shut down local telephone choice when it's only just begun," Tongren says. "Consumers have just begun to receive the benefits of an open, competitive local telephone market. The last thing they need is a move that opens the door for unregulated monopolies providing fewer choices at higher prices."
NASUCA is an association of 42 advocate offices. Members are designated by laws of their respective states to represent the interests of utility consumers before state and federal regulators and in the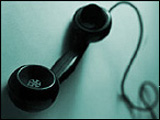 courts. In addition to serving as NASUCA president, Robert Tongren is also the Ohio Consumers' Counsel, the state's advocate for residential consumers of investor-owned electric, natural gas, telecommunications and water companies.
You can read much more on the UNE-P proposal, and NASUCA's report on the potential impact of changes, in a story at Yahoo! News by clicking here. Read more about Robert Tongren here.
Back